They said it at the UN: Some thoughts from world leaders you might have missed
These words didn't make it to the headlines, but they deserve to be heard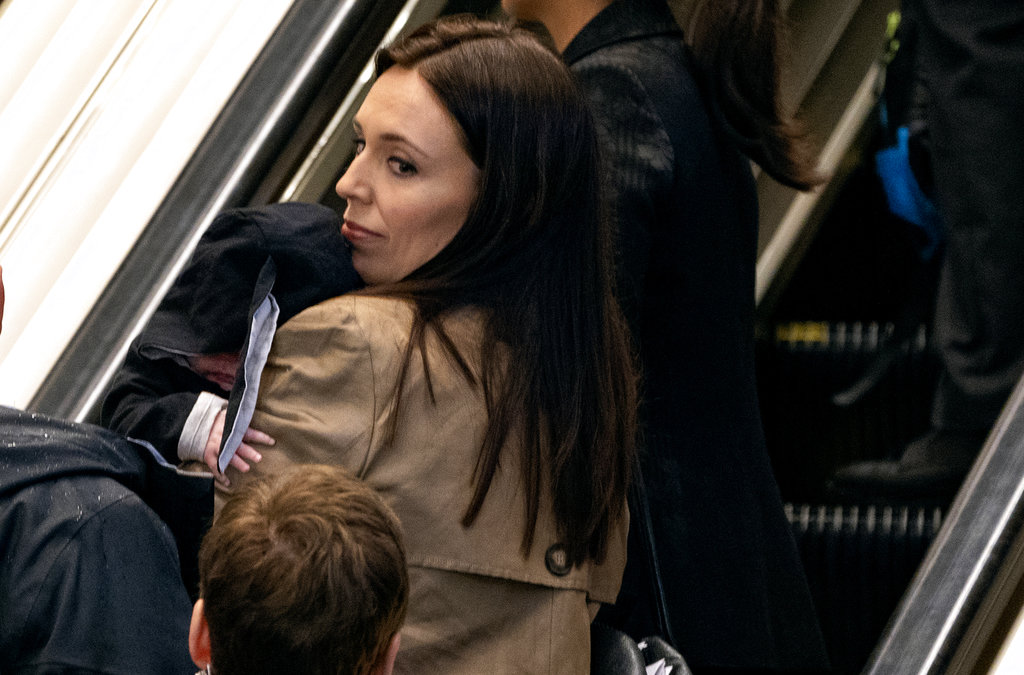 New Zealand Prime Minister Jacinda Ardern, holding her child Neve, arrives at the UN headquarters.
AP
---
New York
|
Published 28.09.18, 07:56 AM
|
---
Lots of leaders saying lots of things about lots of topics — topics that matter to them, to their regions, to the world.
That's what the speechmaking at the UN General Assembly invariably produces each year. And each year, certain enormous topics and certain louder voices dominate.
Here, The Associated Press takes the opposite approach and spotlights some thoughts you might not have heard — the voices of leaders speaking at the United Nations who might not have captured the headlines and the air time on Wednesday. "In times like this, we often mistakenly look to leadership that only has great strength, a leadership that has superhero-like power. However, the world does not need to look far for superheroes. We do not need to call on the strength of the Avengers, nor that of the Justice League. We in this room are global leaders. Collectively, we have the strength of superheroes."
Muhammad Jusuf Kalla, vice-president of Indonesia. "On all major challenges — terrorism, climate change and achieving women's empowerment — there is simply no alternative to working together. So far, we have been too quiet, too passive, too ignorant."
Dalia Grybauskaite, President of Lithuania "Our engagement with the world has helped shape who we are. I am a child of the 80's. A period in New Zealand's history where we didn't just observe international events, we challenged them. Whether it was Apartheid in South Africa, or nuclear testing in the Pacific, I grew up learning about my country and who we were, by the way that we reacted to international events. Whether it was taking to the streets or changing our laws, we have seen ourselves as members of a community, and one that we have a duty to use our voice within."
Jacinda Ardern, Prime Minister of New Zealand "We are no longer divided by the mistrust, fear and prejudice left by walls and iron curtains but are united in respect for human dignity and freedoms, and connected by the bridges formed by the knowledge-based and information-based society. We are living at a time of huge global transformations, creating major new dangers as well as amazing new opportunities."
Sebastian Pinera, President of Chile