Pakistan freezes bank accounts of terror groups
The country was put on the Financial Action Task Force's grey list in June 2018 and was asked to implement a plan of action by the end of 2019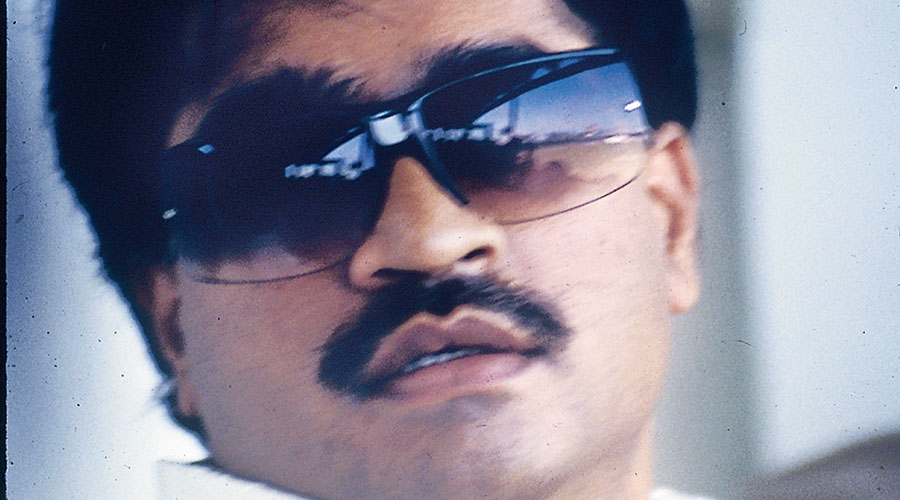 Dawood Ibrahim
File picture
---
Islamabad
|
Published 23.08.20, 03:08 AM
|
---
Seeking to wriggle out of the Financial Action Task Force's grey list, Pakistan has imposed tough financial sanctions on 88 banned terror groups and their leaders, including Hafiz Saeed, Masood Azhar and Dawood Ibrahim.
It ordered the seizure of all their properties and freezing bank accounts, The News reported on Saturday.
The Paris-based FATF put Pakistan on the grey list in June 2018 and asked Islamabad to implement a plan of action by the end of 2019. However, the deadline was extended later because of the pandemic.
The government issued two notifications on August 18 announcing sanctions on key figures of terror outfits such as 26/11 mastermind and Jamaat-ud-Dawa (JuD) chief Saeed, Jaish-e-Mohammed (JeM) chief Azhar, and terrorist Ibrahim.
Ibrahim, who heads a vast and illegal business, is India's most wanted terrorist after the 1993 Mumbai bombings.
The Pakistan government has targeted 88 leaders and members of terrorist groups, in compliance with the new list issued by the United Nations Security Council (UNSC) recently, The News reported.
The notifications announced sanctions on key figures of terror outfits such as the JuD, JeM, Taliban, the Islamic State, Haqqani Group and al Qaida.
The government ordered the seizure of all movable and immovable properties of these outfits and individuals, and froze their bank accounts, the report said.
These terrorists have been barred from transferring money through financial institutions, purchasing arms and travelling abroad, it said.
The notifications ratified a complete ban on all leaders and members of defunct Tehreek-e-Taliban Pakistan (TTP) hiding in the Pakistan-Afghanistan border areas.
Though various sanctions were in place against almost all individuals and groups listed by the UN, the government through the new notifications consolidated and documented the previously announced measures, the report said.
 The UNSC Sanctions Committee deals with sanctions on entities and individuals declared as terrorists. All states, including Pakistan, are bound to implement the sanctions which include assets freeze, an arms embargo, and travel ban.
It is believed that the latest move by the Pakistan government is part of its efforts to wriggle out of the FATF's grey list.
On August 12, Pakistan parliament's lower house passed four bills related to the tough conditions set by the FATF after the government and the Opposition reached a consensus.