No good news, says exiled mayor of Sievierodonetsk
Russian forces now likely to focus their efforts on Lysychansk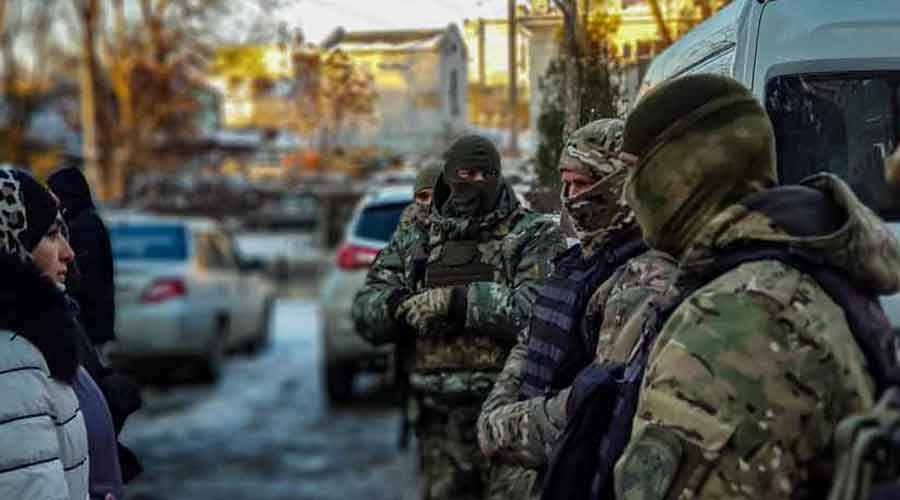 Ukrainian forces have withdrawn west towards Lysychansk, the twin city on the opposite bank of the Siversky Donets river
File picture
---
Lviv, Ukraine
|
Published 28.06.22, 01:24 AM
|
---
Days after Ukrainian officials confirmed that their forces had retreated from the devastated industrial city of Sievierodonetsk, the city's exiled mayor on Monday painted a bleak picture of life for those who remain there.
"There's no good news I can share with you," the mayor, Oleksandr Striuk, said in a morning news conference as he described a Russian-occupied city battered and in places levelled by artillery fire.
Ukrainian forces have withdrawn west towards Lysychansk, the twin city on the opposite bank of the Siversky Donets river. But with no bridges still standing, they had to use whatever materials they could find in Sievierodonetsk to retreat, Striuk said. He and other local officials were forced to flee elsewhere in Ukraine when the situation deteriorated.
Those who remain will likely be allowed to evacuate only to Russian-held cities, as has been the case in other captured areas. There was certain symbolic importance attached toSievierodonetsk, the mayor acknowledged, and it had become a regional administrative hub in Luhansk province after pro-Russian separatists seized part of the region in 2014.
He also said that Russian forces were now likely to focus their efforts on Lysychansk, the last city in Luhansk to remain in Ukrainian hands. After abandoning their thwarted push to take Kyivearly in the war, Russian forces have been seeking to claim full control of Donbas.
New York Times News Service