James Patterson sorry for racist slur
'Please know that I strongly support a diversity of voices being heard'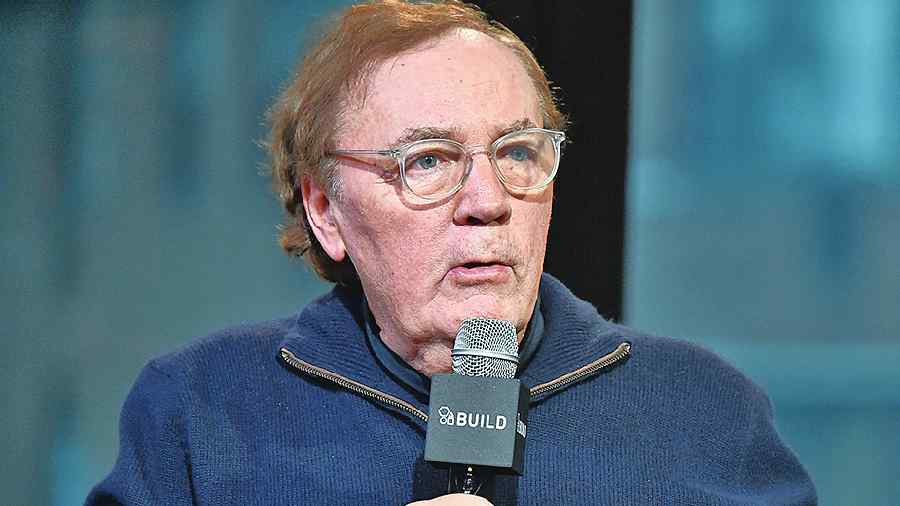 US author James Patterson
File picture
---
Published 16.06.22, 12:57 AM
|
---
James Patterson, the prolific author of best-selling thrillers and other books, apologised on Tuesday after saying in an interview that older white male writers face "just another form of racism" that makes it hard for them to find work.
The comments by Patterson, who is widely regarded as among the most commercially successful writers of the last several decades, drew an immediate backlash after they were published this week in The Sunday Times in London.
"I apologise for saying white male writers having trouble finding work is a form of racism," Patterson wrote on Facebook on Tuesday.
"I absolutely do not believe that racism is practiced against white writers.
"Please know that I strongly support a diversity of voices being heard — in literature, in Hollywood, everywhere."
Patterson, who is 75 and white, has sold nearly 450 million books since 1976, according to The Sunday Times.
A staple of best-seller lists, he has written children's books and biographies as well as works of science fiction and fantasy. He is perhaps best known for his Women's Murder Club series of mysteries and his series about Alex Cross, a black detective and psychologist. The Cross books have been turned into movies starring Morgan Freeman and Tyler Perry.
Patterson has also written two books with former President Bill Clinton and one book, Run, Rose, Run, with Dolly Parton, published in March. He was awarded the National Humanities Medal in 2019. A White House citation accompanying the honour called him "one of the most successful American authors of our time".
In his interview with The Sunday Times, Patterson spoke about the success of the Cross books.
"I just wanted to create a character who happened to be black," he said. "I would not have tried to write a serious saga about a black family. It's different in a detective story because plot is so important."
But it was Patterson's comments about older white writers that drew the most attention. The newspaper reported that Patterson had expressed concern that it was difficult for those writers to find work in film, theatre and TV .
New York Times News Service  
BTS say they are taking a break
After nearly a decade together, the seven members of BTS need some time apart.
The Korean boy band released a video on Tuesday discussing the members' desire to take a break from their current arrangement in order to explore their individual music careers; the move, they said, would also take some pressure off their lives as international pop sensations.
"We've talked among ourselves several times and we believe it's good to take some time apart," J-Hope, one of the members, said in the video.
But messages of support and heartbreak from the group's dedicated fan base became tinged with confusion on Tuesday when news organisations reported that the entertainment company associated with the Grammy-nominated band had released a statement saying that BTS was not, in fact, taking a hiatus.
New York Times News Service