Jailed Saudi princess appeals for help
The arrest fit a pattern of Saudi Arabia's government punishing prominent citizens who had publicly deviated from the government's line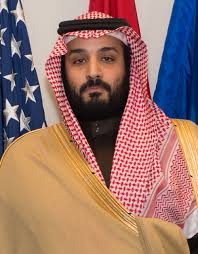 ---
|
Beirut
|
Published 18.04.20, 08:37 PM
---
For years, she was a rare princess from Saudi Arabia who spoke her mind to the world, criticising the kingdom's treatment of women, calling its religious teachings "extremely dangerous" and voicing support for a constitutional monarchy.
And she got away with it — until she disappeared last March.
This week, the princess, Basmah bint Saud, a daughter of Saudi Arabia's second king, confirmed what had long been suspected: A statement on her Twitter feed said that she was being held in a notorious prison in Saudi Arabia without charge, and that she was in urgent need of medical care.
"I was abducted without explanation together with one of my daughters and thrown into prison," she wrote. She begged Saudi Arabia's king and the crown prince "to release me as I have done no wrong."
By Friday, that plea had been deleted.
The reason for her arrest was not clear, but it appeared to fit a pattern of Saudi Arabia's government punishing prominent citizens who had publicly deviated from the government's line.
Her detention was one of two new cases of Saudi royals locked up during the rise of the kingdom's de facto ruler, Crown Prince Mohammed bin Salman.
Last month, Prince Faisal bin Abdullah, also a child of a Saudi king, was detained, leaving his family with no idea why he was taken or where he is being held, according to three associates of his family.
Since his father, King Salman, ascended the throne in 2015, Prince Mohammed has locked up members of the royal family while consolidating his position as the kingdom's de facto ruler.
He has also gone after prominent critics.
But the detentions of less prominent figures like Princess Basmah baffled some Saudi experts. "Why are they being arrested?" asked Madawi al-Rasheed, a visiting professor at the London School of Economics who studies Saudi Arabia. "Someone like Basmah, what kind of challenge does she represent to Mohammed bin Salman? I have no idea."