Italy PM quits after weeks of infighting
A change in government would likely shift attention back to issues that have been put on a back burner during the coronavirus crisis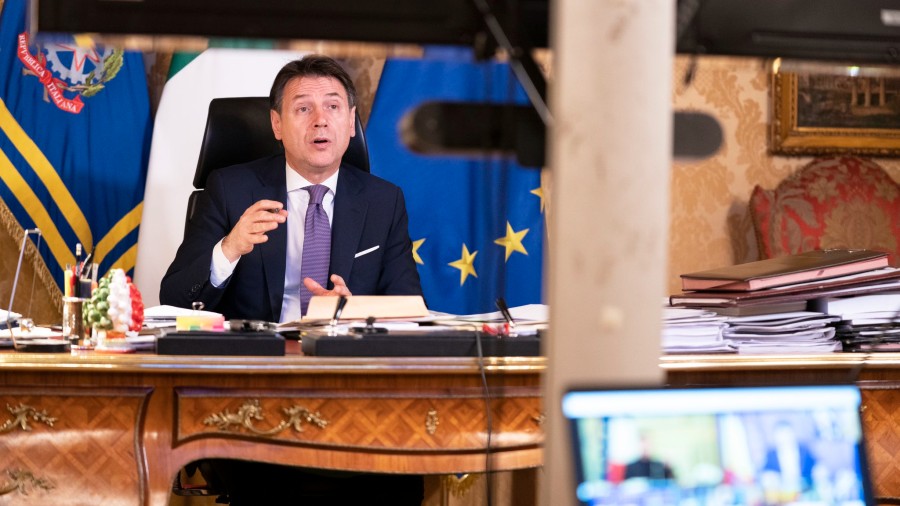 Giuseppe Conte
Twitter/@GiuseppeConteIT
---
Rome
|
Published 27.01.21, 12:25 AM
|
---
Prime Minister Giuseppe Conte of Italy resigned on Tuesday after weeks of political infighting, thrusting the country into renewed instability as the pandemic ravages lives and livelihoods.
The latest political crisis caught many off guard as the country struggles to cope with the virus, which has already killed more than 85,000 in Italy. As in the rest of Europe, Italy's immunisation campaign has been held up by production delays for the vaccine developed by Pfizer and BioNTech. At the current pace, it would take almost five years to vaccinate the majority of Italians, according to the most recent data.
Conte's is serving his second consecutive stint as Prime Minister — first as the head of an alliance of Right-wing nationalists and populists, and then leading a coalition of populists and the Centre-Left establishment that focused almost exclusively on the pandemic.
A change in government would likely shift attention back to issues that have been put on a back burner during the coronavirus crisis, including a more forceful crackdown on illegal immigration, which has slowed dramatically because of the virus. Conte met with his cabinet early on Tuesday before informing President Sergio Mattarella of his resignation.
Mattarella will hold consultations with parliamentary leaders on Wednesday afternoon and Thursday morning to determine whether Conte or someone else could garner enough support to govern, or whether early elections would be the only option.
New York Times News Service