India, Austria ink pact on migration
According to the Austrian foreign minister Alexander Schallenberg, New Delhi will take back Indians who have entered his country illegally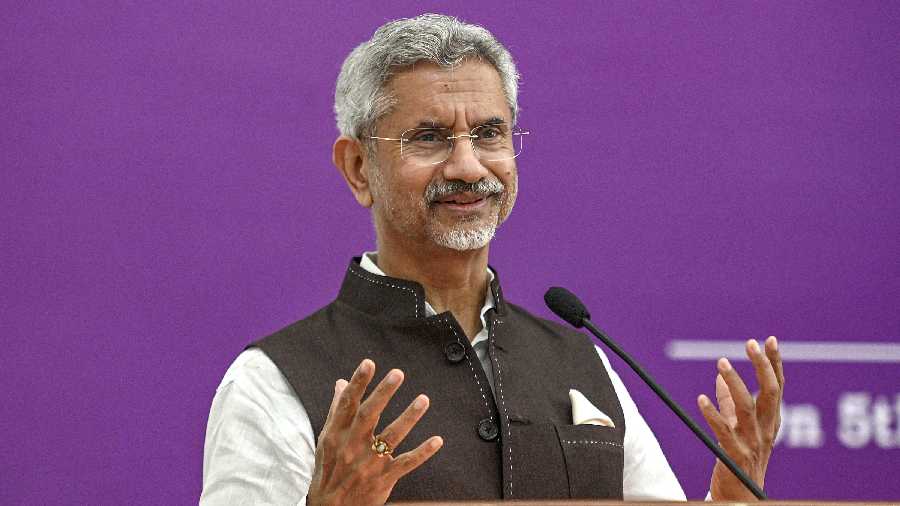 ---
New Delhi
|
Published 03.01.23, 12:42 AM
|
---
India and Austria on Monday initialled the Comprehensive Migration and Mobility Partnership Agreement.
According to the Austrian foreign minister Alexander Schallenberg, New Delhi will take back Indians who have entered his country illegally. Austria, in turn, will make mobility and migration "more easy".
Addressing a joint news conference with Indian external affairs minister S. Jaishankar in Vienna, Schallenberg dwelt at considerable length on the surge in Indian asylum seekers that Austria witnessed last year.
Billing the agreement as one of strategic importance for his country, Schallenberg said Austria last year saw the highest number ever of asylum seekers. He pegged the figure at over a lakh. "We had exploding numbers of Indians coming illegally via Serbia to Austria. In 2021, we had 600 asylum applications from Indian citizens in Austria. And, suddenly they reached 18,000 last year."
According to Schallenberg, the numbers have now decreased after Austria pressured Serbia to align the visa liberalisation policy to EU rules. "The problem is not immigration, the problem is not migration to be very clear. We want that. We need that. The problem is illegal immigration. We have a very common view that this is something we don't want. We need immigration, but immigration controlled by states and not by organised crime and human traffickers.''
While Jaishankar did not go into specifics, he said in his opening remarks to the media that as a country that seeks to utilize the global workplace to the fullest advantage, India is a strong votary of legal migration and mobility. "Irregular movement not only enhances the vulnerability of the people involved but is inherently exploitative. We want a fair, legal and equal opportunity to demonstrate the contributions of Indian skills and talents."
About the agreement, he said: "It will enable demands for skills and talents to be synchronized with their availability. Similar agreements have been recently concluded by India with Germany, France, Portugal, UK and Denmark, amongst others. It will help us to cooperatively expand our economic opportunities and meet the requirements of the global knowledge economy."
German state-owned broadcaster Deutsche Welle in November 2022 reported about the detention of a large number of South Asians, including Indians, by Austria. "DW met several Indian migrants at a refugee camp in Serbia earlier this year, who said that they had flown to the Balkan country with the benefits of a visa-free agreement between Belgrade and New Delhi. Serbia is the only European country that has allowed visa-free entry for Indian citizens since 2017.
"The migrants, who left India for economic reasons, were waiting to cross into the EU through irregular routes to reach countries like Italy, France and Germany" with many using Austria as a transit country.
The report also referred to the Austrian Interior Minister Gerhard Karner as stating at a press conference that many of the migrants who came recently to his country through irregular routes are from India. "Their [asylum] request had no chance," he was quoted as saying by Deutsche Welle.