Donald Trump under fire from within party
As the sheer number of missed Republican opportunities sank in, the rush to openly blame Trump was as immediate as it was surprising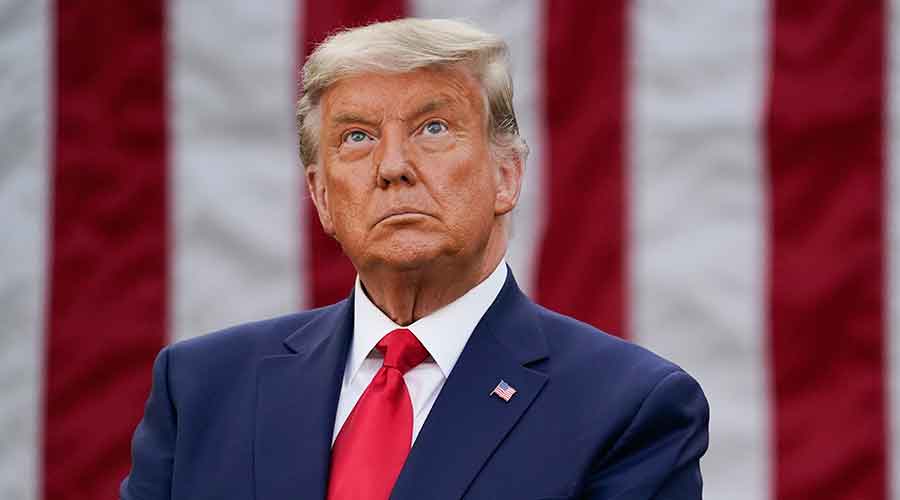 ---
New York
|
Published 11.11.22, 12:59 AM
|
---
Donald J. Trump faced unusual public attacks from across the Republican Party on Wednesday after a string of midterm losses by candidates he had handpicked and supported, a display of weakness as he prepared to announce a third presidential campaign as soon as next week.
As the sheer number of missed Republican opportunities sank in, the rush to openly blame Trump was as immediate as it was surprising.
Conservative allies criticised Trump on social media and cable news, questioning whether he should continue as the party's leader and pointing to his toxic political brand as the common thread woven through three consecutive lacklustre election cycles.
Trump was seen as largely to blame for the Republicans' underwhelming finish in Tuesday's elections, as a number of the candidates he had endorsed in competitive races were defeated — including nominees for governor and Senate in Pennsylvania and for governor of Michigan, New York and Wisconsin.
Former Representative Peter King, a Republican from Long Island who has long supported Trump, said, "I strongly believe he should no longer be the face of the Republican Party," adding that the party "can't become a personality cult". The chorus of criticism, which unfolded on Fox News and social media, revealed Trump to be at his most vulnerable point politically since the aftermath of the January6, 2021, attack on the Capitol.
(New York Times News Service)