Misgivings linked to authenticity of certification in India
Covishield on UK green list for visitors entering after October 4
The British government, however, maintained that travellers from India must home-quarantine and undertake prescribed tests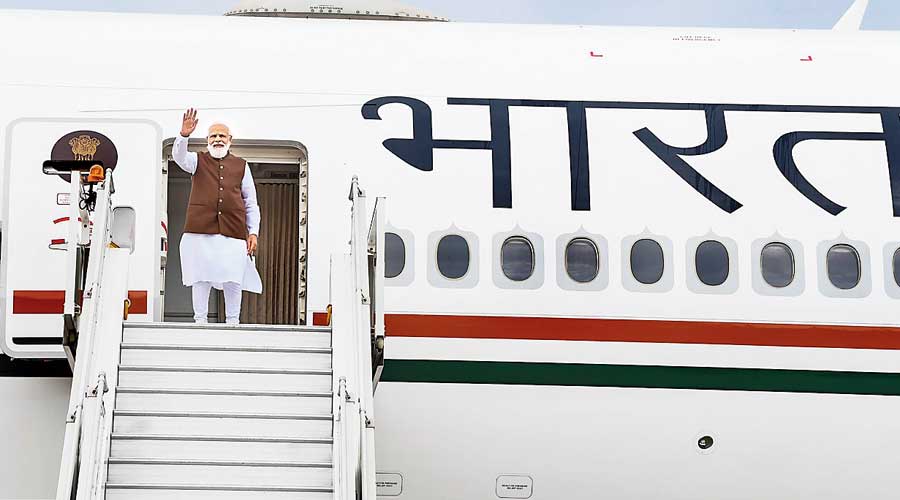 ---
New Delhi
|
Published 23.09.21, 02:33 AM
|
---
The UK on Wednesday updated its travel policy to clarify that AstraZeneca Covishield was among the approved vaccines for entering the country after October 4, but maintained that travellers from India must home-quarantine and undertake the prescribed tests as vaccine certification remains an unresolved issue.
The UK's stand indirectly strengthens fears that the misgivings are largely linked to the authenticity of certification and documentation in India — a chastening insight into some of the perceptions abroad. It also coincides with concerns aired in academia about the quality of Indian economic data that was once valued across the world.
The British high commission in New Delhi, which shared the updated policy, did not elaborate on why the UK was reluctant to accept the certificate issued by CoWIN, the portal of the Union ministry of health and family welfare. Apparently, the main concern is about forged certificates.
The UK has said it is working with India to resolve the issue.
On Wednesday night, Prime Minister Narendra Modi made a fresh push for recognition of CoWin certificates by all countries. "International travel should be made easier through mutual recognition of vaccine certificates," Modi, who left for the US during the day, said while addressing the virtual global Covid-19 summit convened by US President Joe Biden.
According to the updated travel policy, formulations of the four listed vaccines, such as AstraZeneca Covishield, AstraZeneca Vaxzevria and Moderna Takeda, qualify as approved vaccines.
Last week, in its revised travel policy, to be effective from October 4, the UK omitted to specifically mention AstraZeneca Covishield, the main vaccine in use in India. This drew sharp criticism on Tuesday from foreign secretary Harsh V. Shringla, who termed the UK decision "discriminatory".
Circulating the updated travel policy, the British high commission said: "Indian travellers to the UK must follow the 'non-vaccinated rules'."
This would entail taking a Covid test three days before travel, and booking and paying for a Day 2 and Day 8 Covid test after arrival in England along with 10 days' home quarantine.
"The UK is committed to opening up international travel again as soon as is practicable and this announcement is a further step to enable people to travel more freely again, in a safe and sustainable way, while protecting public health," a high commission spokesperson said.
"We are engaging with the Government of India to explore how we could expand UK recognition of vaccine certification to people vaccinated by a relevant public health body in India."
According to the travel policy, "you must be able to prove that you have been fully vaccinated (plus 14 days) with a document (digital or paper-based) from a national or state-level public health body that includes, as a minimum: forename and surname(s), date of birth, vaccine brand and manufacturer, date of vaccination for every dose, country or territory of vaccination and/or certificate issuer. If your document from a public health body does not include all of these, you must follow the non-vaccinated rules."
The certificate issued by CoWIN fits the bill on most counts. It is issued by the Union ministry of health and family welfare and includes the beneficiary's forename and surname, year of birth, vaccine brand, date of vaccination of every dose and country/ territory of vaccination/ certificate issuer.
What it does not mention is the full date of birth and the name of the vaccine manufacturer.
Those who have had a full course of the Oxford/ AstraZeneca, Pfizer BioNTech, Moderna or Janssen vaccines from a relevant public health body in Australia, Antigua and Barbuda, Barbados, Bahrain, Brunei, Canada, Dominica, Israel, Japan, Kuwait, Malaysia, New Zealand, Qatar, Saudi Arabia, Singapore, South Korea, Taiwan or the United Arab Emirates do not need to quarantine or take the Day 8 test.
They have to just book and pay for the Day 2 test, to be taken after arrival, and fill in the passenger locator form.