Cheap as chips not true in United Kingdom
With another spike in prices driving away customers, Chunks is on the brink of failing.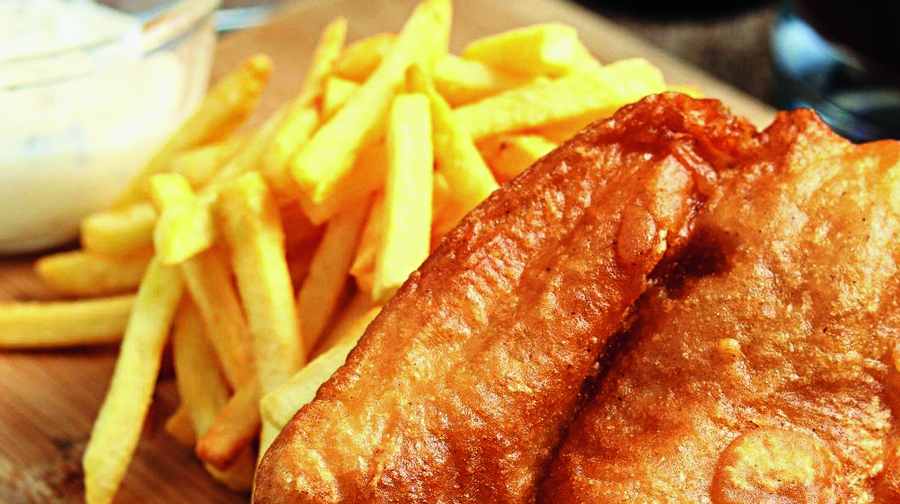 Costs for fish and chips, a working-class staple in Britain, have rocketed as the war in Ukraine has made the main ingredients scarcer
File Photo
---
Published 13.04.22, 04:22 AM
|
---
When it opened in 2020, business was booming at Chunks, a store serving dozens of portions each day of Britain's best known takeout meal: battered and deep-fried cod with fries, or chips as they are known here.
But even before the war in Ukraine further pushed up the shop's bills for energy, fish and cooking oil, inflation had already forced the owners, Sayward and Michael Lewis, to raise their prices twice.
Now, with another spike in prices driving away customers, Chunks is on the brink of failing. "We might not be able to make it to the end of the month," said Lewis, sitting in the back of the store in Hartlepool, a port town in northeastern England where her husband, Michael, was raised.
The fighting in Ukraine is, Lewis added, "the straw that broke the camel's back" — and not just for Chunks, but possibly for thousands of other fish-and-chips shops up and down the country.
The war has in Britain piled more pressure on a sector that was already struggling with pandemic-related inflation. Costs of gas and electricity have surged. The price of cod has risen after countries announced plans to ban or penalise Russian fish imports, making North Sea supplies scarcer and pricier.
Ukraine and Russia are large producers of sunflower oil, used by many fish-and-chips shops, and that is running out. And even potatoes are destined to become more expensive, as rising gas prices push up the cost of fertiliser.
"My industry is directly affected by the Ukraine issue because all our four main ingredients are directly affected, and we use a lot of them," said Andrew Crook, the president of the National Federation of Fish Friers, referring to fish, oil, flour (for batter) and potatoes.
As a result, Britain stands to lose perhaps as many as 3,000 of its approximately 10,000 fish-and-chips shops, according to Crook, who describes the situation as the industry's biggest crisis since such stores first opened in the 1860s.
More than 150 years later, at least one store — or "chippy" — is to be found in most towns of any size, churning out an inexpensive takeout meal that inspired the British idiom "cheap as chips."
Not any more.
To add to the gloom, and higher prices, the government recently ended a reduced rate of sales tax on takeout food.
When the Lewises opened Chunks, they assumed a fish-and-chips business was a safe bet. After all, it was a product deemed so important to morale that it was never rationed during World War II.
(New York Times News Service)