California voters to decide governor fate in special election
Newsom, a first-term governor, is fighting for his political future in only the second recall election for governor in state history despite 55 attempts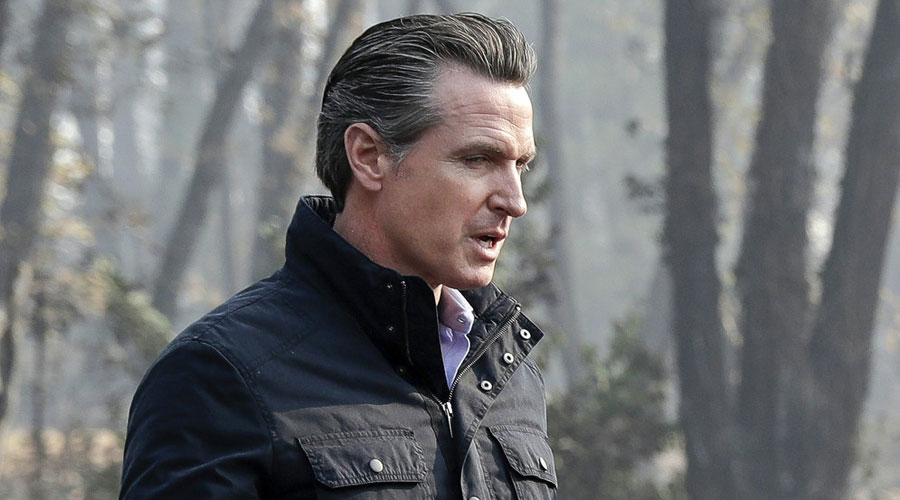 ---
Sacramento, Washington
|
Published 15.09.21, 02:59 AM
|
---
California voters will decide on Tuesday whether to recall governor Gavin Newsom in a special election that will test the power of a Republican Party still dominated by former President Donald Trump in a deeply Democratic state.
 Newsom, a first-term governor and former lieutenant governor and San Francisco mayor, is fighting for his political future in only the second recall election for governor in state history despite 55 attempts.
 The campaign to oust the Democratic governor began with a conservative Republican group and gained steam during the pandemic. Conservatives, angered by Newsom's liberal policies on LGBTQ rights, immigration and crime, also became infuriated by his decision to close schools and require masks and vaccinations against Covid-19.
 The removal of Newsom, a popular figure in one of the most liberal US states, would likely embolden Republicans and set off alarms among Democrats, coming just over a year before the 2022 elections that will decide control of Congress.
 Recall also could mean the end of Newsom's political ambitions, widely believed to include possible runs for the US Senate or the presidency.
 The latest public opinion polls showed Newsom with strong support.
In a survey released on Friday by the Institute of Governmental Studies at the University of California, Berkeley, 60.1 per cent of likely voters said they favoured retaining the governor and 38.5 per
cent opposed him staying in office.
 Democrats have returned twice as many ballots as Republicans so far in a four-week early voting period, state data showed. About 38 per cent of voters have already submitted their ballots.
 That is a dramatic turnaround from earlier this summer, when polls showed so few Democrats were planning to vote that Newsom's job was in jeopardy in a state where Republicans make up less than a quarter of the electorate.
 The polls "changed Democrats' mindset from sitting back on the couch to saying, 'This is something we've got to do,'" said Paul Mitchell, whose firm Political Data Intelligence analysed state ballot return information.
 Under California's recall system, voters are asked to vote "yes" or "no" on whether to recall Newsom.
If more than 50 per cent of voters say Newsom should be recalled, then the candidate with the most votes on the second question — even if less than a majority — automatically replaces him for the remainder of his four-year term.