California aid plea rejected
The move escalated a long-running feud between the Trump administration and the US state on the issues of climate change and forest management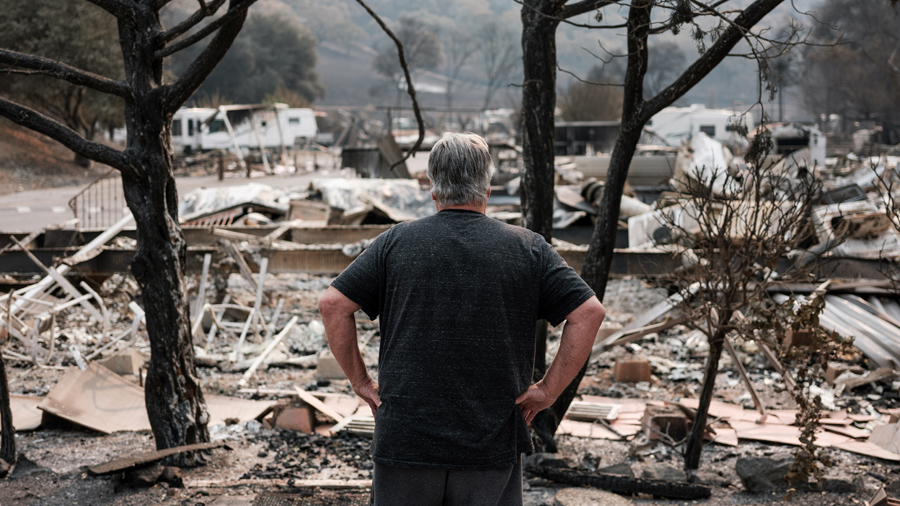 ---
---
The Trump administration has rejected California's request for disaster relief aid for six major wildfires that scorched more than 1.8 million acres in land, destroyed thousands of structures and caused at least three deaths last month.
The rejection of aid late on Thursday, a rare move in cases of disasters on the scale of California's fires, escalated a long-running feud between the Trump administration and California on the issues of climate change and forest management. California has suffered a series of record-breaking fires since August, when freak lightning storms ignited hundreds of fires.
Subsequent fires in September tore through parts of the Sierra Nevada and wine country north of San Francisco.
Judd Deere, a White House spokesman, said President Trump had already come to the state's assistance when his administration authorised increased funding for debris removal from the fires as well as relief for the August fires.
"The more recent and separate California submission was not supported by the relevant data that states must provide for approval and the President concurred with the FEMA administrator's recommendation," Deere said.
California officials immediately pushed back on that assessment. Brian Ferguson, a spokesman for the state's office of emergency services, said the state had a "strong case" that it meets the federal requirements for approval and planned to appeal the decision.
While the state did not include a specific dollar amount in its request, governor Gavin Newsom wrote that because of a recession induced by the coronavirus pandemic, California went from a projected $5.6 billion budget surplus to a $54.3 billion projected deficit.
"California's economy is suffering in a way we have not seen since the 2009 Great Recession," he said in the request, which came in the form of a letter to Trump.
Infrastructure damage estimates from the fires had exceeded $229 million, Newsom said, and "the severity and magnitude of these fires continue to cause significant impacts to the state and to the affected local jurisdictions, such that recovery efforts remain beyond the state's capabilities."
New York Times News Service