Boris names son, Nick puzzle solved
Nick is short for Nicholas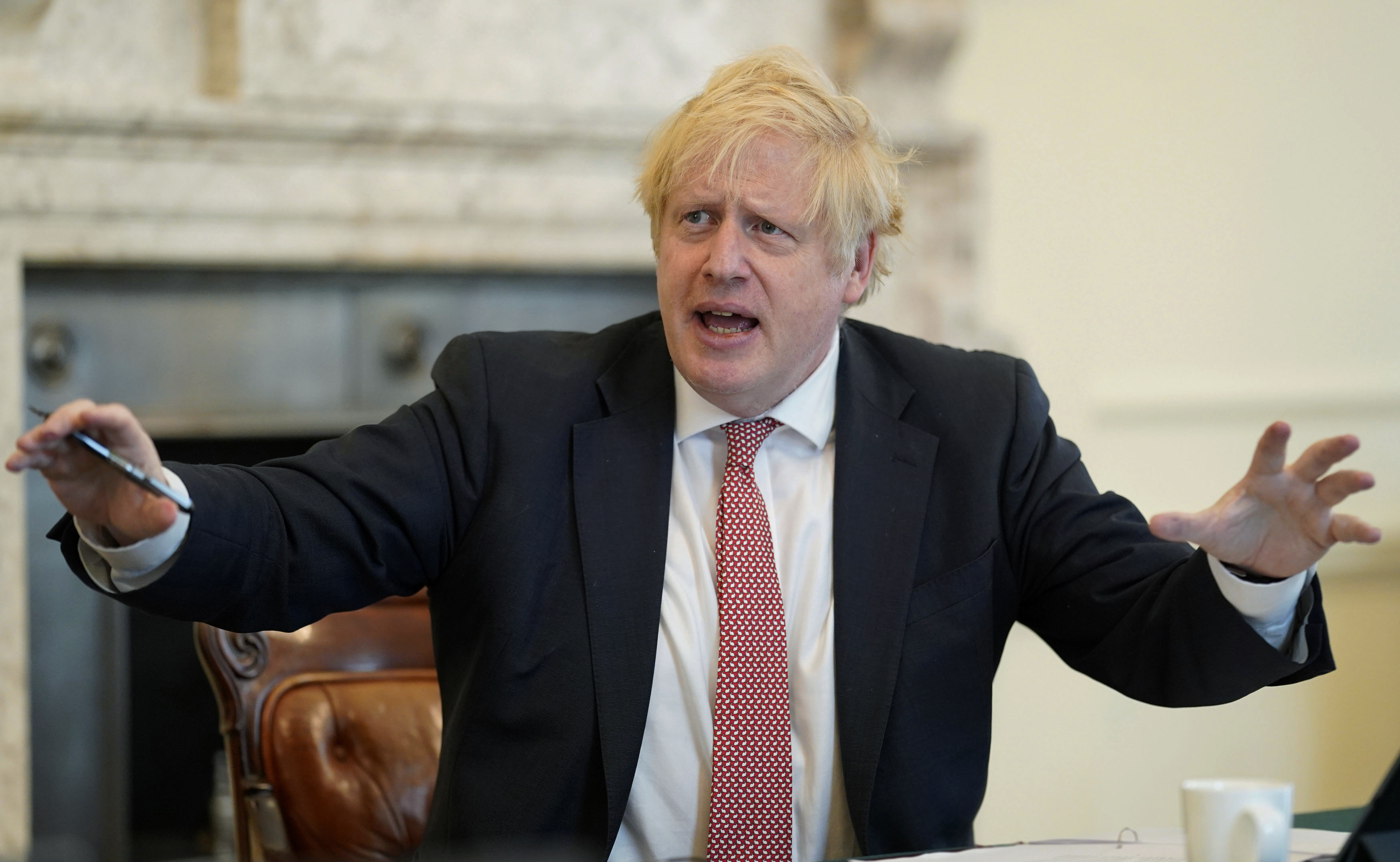 Britain's Prime Minister Boris Johnson
(AP photo)
---
London
|
Published 02.05.20, 08:20 PM
|
---
Boris Johnson and Carrie Symonds have released a picture of their baby son and announced he will be called Wilfred Lawrie Nicholas Johnson after their respective grandfathers and two of the doctors who saved the Prime Minister's life.
It will be recalled that when Boris was discharged from St Thomas' Hospital last month, he said in a characteristically flippant manner: "I want to pay my own thanks to the utterly brilliant doctors, leaders in their fields, men and women but several of them for some reason called Nick, who took some crucial decisions a few days ago for which I will be grateful for the rest of my life."
Actually there were only two "Nicks" — Dr Nick Price and Dr Nick Hart.
Nick is short for Nicholas.
Nick No 1 graduated from University of Birmingham's medical school in 1991. He has specialist training in infectious diseases, general medicine tuberculosis, tropical medicine and infection prevention and control.
Nick No 2 graduated from University of London's medical school in 1993. His area of expertise include weaning, rehabilitation and home mechanical ventilation. in patients with chronic respiratory failure.
He has been awarded nine Local Clinical Excellence Award points. And he became the director of the Lane Fox Respiratory Service, the largest rehabilitation and home ventilation service in the UK, in 2012. He is also a Professor at King's College London and director of research and development delivery at Guy's and St Thomas'.
It is fair to assume that not very patient gets to have two of the top men in Britain rushed in to save his or her life.
The baby's first name is a tribute to Boris's paternal grandfather, Osman Wilfred Kemal, whose father, an interior minister of the Ottoman Empire, was killed in the 1922 Turkish War of Independence.
There was a proud picture of mother and baby from Carrie, with the caption: "Introducing Wilfred Lawrie Nicholas born on 29.04.20 at 9am. Wilfred after Boris' grandfather Lawrie after my grandfather Nicholas after Dr Nick Price and Dr Nick Hart —the two doctors that saved Boris' life last month.
"Thank you so, so much to the incredible NHS maternity team at UCLH (University College London Hospital) that looked after us so well. I couldn't be happier. My heart is full."
As Master Johnson is taken to 10, Downing Street, to begin his new life, the media will probably christen him "First Baby" in the American way.