Obama voices support for protesters
'Remember this country was founded on protest, it is called the American Revolution'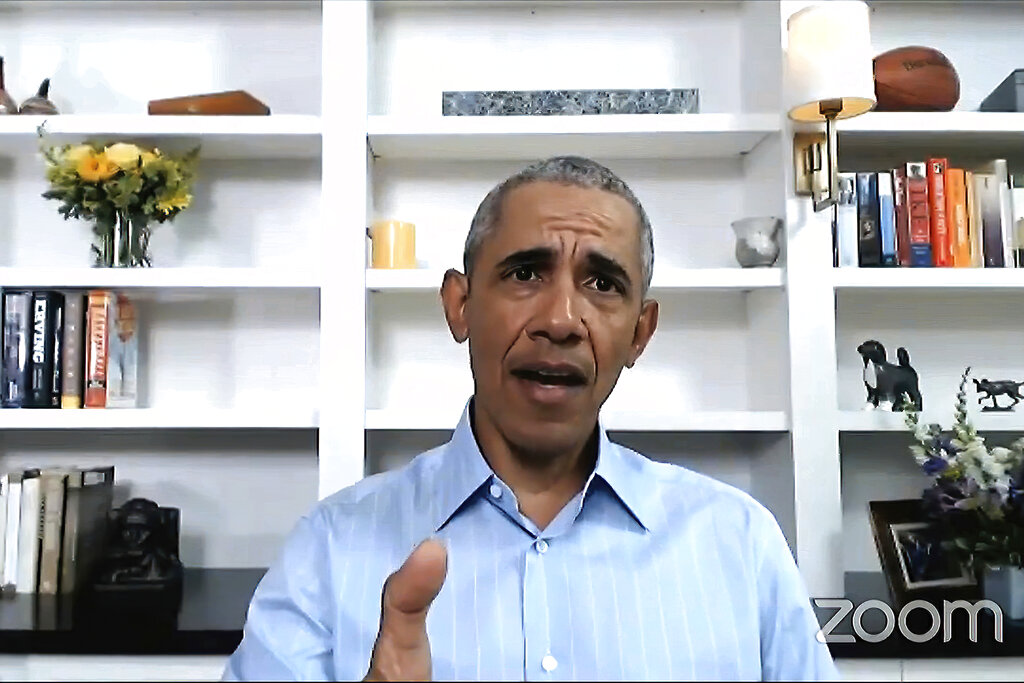 ---
---
Former President Barack Obama threw his support behind the efforts of peaceful protesters demanding police reforms during his first on-camera remarks since a wave of protests over the killing of George Floyd convulsed the country and upended the 2020 election.

Obama, offering a strikingly more upbeat assessment of the protesters than President Trump and White House officials, said he believed only a "tiny" percentage had acted violently.
"For those who have been talking about protest, just remember that this country was founded on protest — it is called the American Revolution," Obama said from his home in Washington. He made the comments during an online round-table event with his former attorney-general Eric H. Holder Jr and activists from Minneapolis sponsored by My Brother's Keeper Alliance, a non-profit group Obama founded.
"Every step of progress in this country, every expansion of freedom, every expression of our deepest ideals have been won through efforts that made the status quo uncomfortable," said Obama, who adopted a conciliatory tone that contrasted sharply with Trump's tweets and public remarks.
"And we should all be thankful for folks who are willing, in a peaceful, disciplined way, to be out there making a difference."
Obama called on every mayor in the US to review use-of-force policies and to aggressively pursue an eight-point slate of police reforms that include mandatory de-escalation of conflicts, a ban on shooting at moving vehicles, timely reporting of violent incidents, and prohibitions on some forms of restraint used by the police.
"Chokeholds and strangleholds, that's not what we do," Obama said as he sat in front of a bookcase.
Obama also said that the "vast majority" of police officers, in his view, were not violent, and predicted many would ultimately support reforms despite the opposition of some unions.
Reflecting on the larger meaning of the protests, Obama said the unrest after Floyd's death was "unlike anything I have seen in my lifetime" and expressed hope that Americans would be "reawakened" to unite around racial justice.
"In a lot of ways, what has happened in the last several weeks is that challenges and structural problems here in the US have been thrown into high relief," he said.
With the exception of his support for protesters, Obama confined his remarks to the issues of policing and racial disparities in health care during the coronavirus pandemic that have led to higher rates of infection and death in nonwhite communities.
Obama, as he often does, tried to avoid a one-on-one battle with his successor, a fight he thinks will energise the President's conservative base and overshadow his friend Joseph R. Biden Jr, the Democrats' presumptive nominee.
Obama did not directly address Trump's bellicose comments or the President's demand that the authorities "dominate" protesters, although people close to the former President said he was outraged by the use of chemical spray on protesters before Trump walked to a fire-damaged church near the White House and brandished a Bible.
Instead, Obama expressed optimism that the reform effort could transcend political divisions. He said that he was heartened by polls showing broad support for their grievances.
New York Times News Service