Anthony Fauci gets personal security
Dr Fauci has been the Trump administration's most outspoken advocate of social distancing rules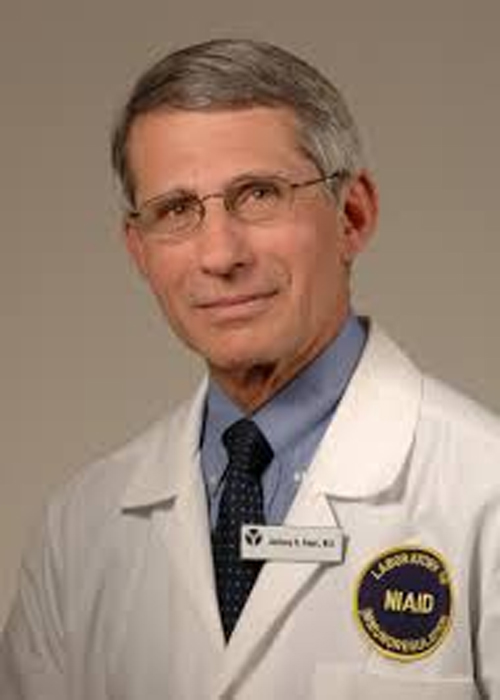 ---
---
Dr Anthony S. Fauci, the nation's leading expert on infectious diseases, who has become a regular at President Trump's coronavirus briefings, will receive enhanced personal security after receiving threats following his repeated pleas for Americans to help slow the spread of the deadly pandemic, officials said on Wednesday.
Dr Fauci has been the Trump administration's most outspoken advocate of social distancing rules that have shuttered the nation's schools, forced businesses to close, kept people in their homes and battered the US economy.
That has made him a target of online conspiracy theorists who have accused Dr Fauci, a longtime scientist and civil servant who has served Presidents of both parties, of trying to undermine Trump during a year in which the President is fighting for re-election.
The department of health and human services granted the enhanced personal security for Dr Fauci, 79, after the justice department signed off on a request for extra agents to guard him, officials said.
Alex M. Azar II, the health and human services secretary, had grown worried that the threats against the doctor were increasing as more of the country shut down in response to the coronavirus.
"Yesterday, upon the recommendation of the US Marshals Service, the department approved the special deputisation request from HHS for nine HHS-OIG special agents to provide protective services for Dr Fauci," the justice department said in a statement, referring to the Office of the Inspector General at the health department.
The Washington Post first reported the news of the enhanced security.
Caitlin Oakley, a spokeswoman for the health department, would not confirm Dr Fauci's enhanced security but called him "an integral part of the US government's response against Covid-19".
"Among other efforts," she added, "he is leading the development of a Covid-19 vaccine and he regularly appears at White House press briefings and media interviews."
The coronavirus could kill 100,000 to more than 200,000 Americans. Dr Fauci, along with a fellow task force member, Dr Deborah L. Birx, encouraged Trump to extend the amount of time that the country would remain shuttered through the end of this month.