Woman dead in cave-in at abandoned Eastern Railway quarters
A civic official said the buildings inside the colony had been declared 'dangerous' several years ago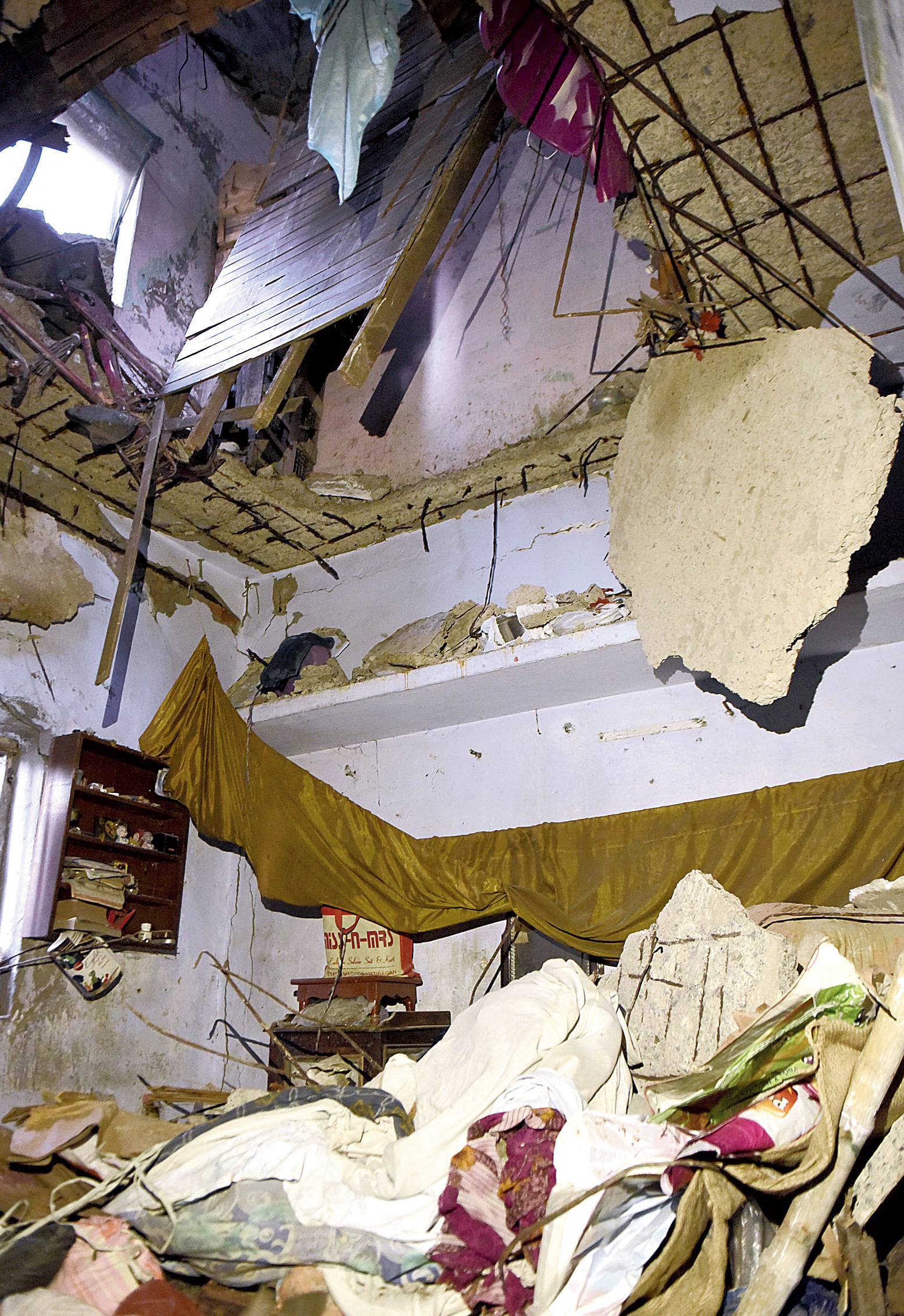 ---
|
Calcutta
|
Published 23.06.19, 09:36 PM
---
A 60-year-old woman died after the floor of her bedroom in an abandoned railway quarters on Jessore Road gave way while she was sleeping on Sunday evening.
Asha Hazra, who lived in a two-room quarters on the third floor, landed in an abandoned second-floor dwelling unit and was trapped under a pile of bricks and mortar, police said.
Firefighters pulled her out after being alerted by neighbours. She was taken to the RG Kar Medical College and Hospital, where she was declared dead.
Asha lived with her son Subrata, who was not at home at the time of the cave-in. "We were planning to shift to the other room as the floor of the room would shake when we walked," Subrata said.
The four-storey building at Patipukur falls under South Dum Dum Municipality. A civic official said the buildings inside the colony had been declared "dangerous" several years ago.
More than 175 men and women stay in the cluster of run-down quarters overrun with roots and limbs of banyan and other trees, civic officials said. "These buildings were abandoned by the railways several years ago but many people continue to stay there illegally," a municipality official said.
A spokesperson for Eastern Railway, which owns the buildings, said: "The people staying there have been told the buildings are unsafe. We have alerted the civic authorities, too."
Konika Dey, 50, who stays in the same building as Asha, said they had moved in around 18 years ago. "We moved in after we found the flats empty. They were sturdy then but no repairs have been carried out since. Railway officials had asked us to move out a few years ago but we have nowhere else to go," she said.
Shyamlal Mondal, 42, said another resident was injured after a portion of the roof of a quarters landed on him during a thundershower last year.
Fire and emergency services minister Sujit Bose, who is also the local MLA, said he would write to the railway ministry requesting it to repair the quarters. "If they don't take action we will build temporary shelters till the occupants can be rehabilitated."