Bengal Polls 2021: Old-timers recall 1982 result rerun in Darjeeling
With the emergence of the GNLF and later, Bimal Gurung's Morcha, Assembly elections always became a one-sided contest in the hills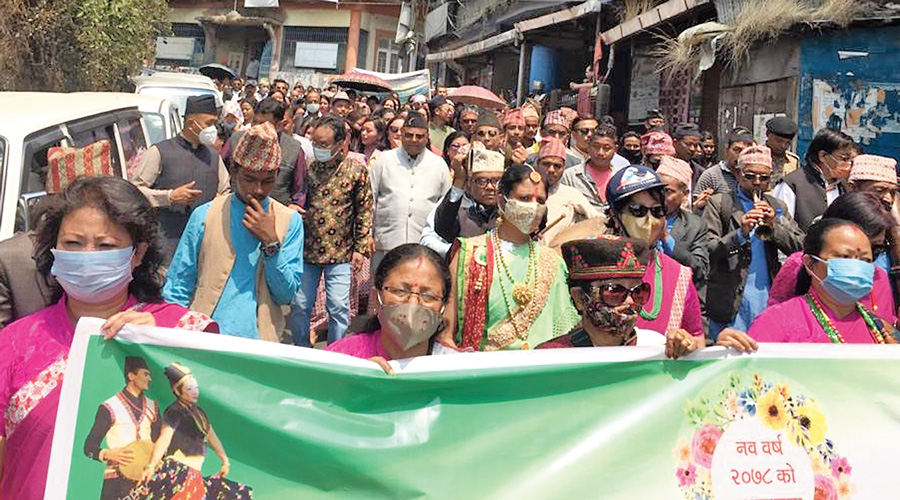 ---
Darjeeling
|
Published 16.04.21, 01:47 AM
|
---
Two days before Darjeeling votes, old-timers are suddenly recalling the 1982 Darjeeling Assembly election which had been won by CPM candidate Dawa Lama by a margin of just 309 votes.
"Darjeeling's present political situation reminds me of the 1982 election. I was a first-time voter then and today, Darjeeling seat remains as open," said Poonam Kumar Sharma, a lawyer who is now 58 years old.
Many old-timers recollect that the 1982 election was a watershed moment in many ways and the same is being talked about the result of the upcoming election.
Amar Lama, a political commentator, said: "After that election, Akhil Bharatiya Gorkha League (which was a force to be reckoned with till Subhash Ghisingh emerged in 1986) could never win any major election and completely lost its sheen."
In the 1982 election, CPM's Dawa Lama was pitted against ABGL's J.D.S. Rai.
Another group in the hills, Pranta Parishad, had, however, called for election boycott demanding a separate state. Following the boycott call, 60,012 votes representing 59.4 per cent of the total votes were cast.
While Lama polled 29,165 votes, Rai got 28,856 and the number of rejected votes were 1991. The result was not bereft of twists and turns.
"J.D.S. Rai and his supporters came out of the counting hall celebrating their victory only to be told a few moments later that he had lost the election. There was some confusion in the counting which I cannot recollect exactly," said Govind Chhetri, general secretary, CPRM, who was with the CPM then.
In this election, the existence of three regional political groups, two factions of the Gorkha Janmukti Morcha headed by Bimal Gurung and Binay Tamang and the Gorkha National Liberation Front (GNLF), hangs in balance.
The two Morcha factions are supporting the Trinamul Congress but are competing against each other. The GNLF is supporting the BJP.
"Going by the crowds that the three groups are drawing, one cannot rule out a close contest similar to 1982," said lawyer Sharma.
The ABGL is now divided into three camps with two of the factions competing against each other.
No other Assembly election till now has been as close as the 1982 polls.
In fact, with the emergence of the GNLF and later, Bimal Gurung's Morcha, Assembly elections always became a one-sided contest in the hills.
Take the 2011 Darjeeling Assembly seat results. Trilok Kumar Dewan of the Morcha won the seat by a margin of 1.05 lakh votes. Dewan secured 79 per cent (1,20,532) of the total votes polled, while his rival Bim Subba of the GNLF secured only 9 per cent (13,977) votes.
This one-sided trend most old-timers said is changing in Darjeeling in this election.