Visva-Bharati security chief resigns
Sources said Ashok Goon had cited 'personal reasons' for stepping down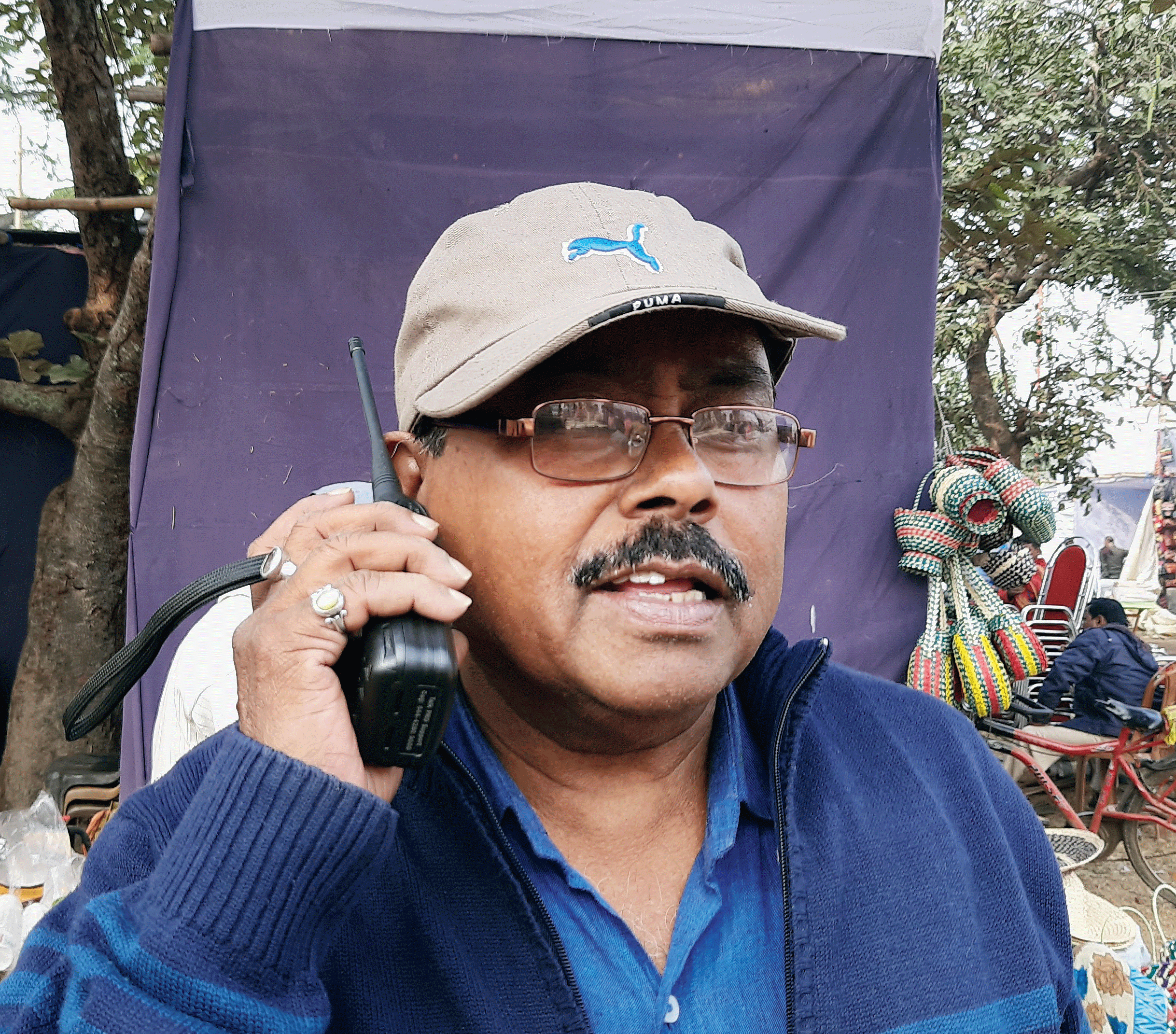 ---
---
Visva-Bharati's professor-in-charge of security, Ashok Goon, resigned on Saturday, two days after a group of students gheraoed Rajya Sabha MP Swapan Dasgupta for over four hours to protest against the BJP government's new citizenship regime.
Sources said Goon had cited "personal reasons" for stepping down. The sources, however, claimed that scrutiny from higher authorities over Wednesday's alleged security lapse had compelled him to resign.
University officials insisted that they were yet to receive an official resignation from Goon. "The authorities have been blaming the security department for failing to stop students from gheraoing the MP. Goon is a senior professor. He felt humiliated and put down his papers," said a security officer reporting to Goon.
On January 8, Visva-Bharati had organised a lecture by Dasgupta at the Sriniketan campus, titled "CAA 2019: Understanding and Interpretation". The event had attracted the ire of sections of staff and students, who had accused the central university of promoting the BJP's propaganda.
A group of Left-leaning student groups had blocked the main gate of the original venue — the Lipika auditorium at Visva-Bharati in Santiniketan — prompting the varsity authorities to shift the event to the seminar hall of the social work department in Sriniketan 3.5km away.
"The authorities had locked the main gate of the Sriniketan social work department and had put locks on both entrances to prevent the protesters from entering," said a security officer, adding that irate groups of students broke the locks and barged in.
"The students gheraoed MP Dasgupta, the vice-chancellor and a hundred other attendees for over four hours," said a senior varsity official, adding that their initial suspicion had fallen on the security personnel who failed to prevent the students from barging in.
Security officials, however, insisted that the authorities were blaming them on insufficient grounds as they had stepped back from engaging students in order to prevent violence.
"There was no question of stopping them, because it could have resulted in a clash. We told the authorities that if we had got involved in a confrontation, the situation might have gone out of control. After they refused to stop blaming us, Goon took the decision to resign," a security officer added.
A section of Visva-Bharati officials claimed that the authorities were trying to convince Goon to withdraw his resignation in order to prevent any new controversies.
"Nothing major happened. Goon was rebuked by the VC for the security lapse, but we are trying to convince him to withdraw his resignation," a senior varsity official said on the condition of anonymity.
Visva-Bharati authorities did not make any official comment regarding Goon's resignation. Contacted, the varsity's officiating public relations officer declined comment when asked about the issue and also did not reply to a text message on WhatsApp.
Officiating registrar Asha Mukherjee replied to a text message late on Saturday directing all queries to the PRO.