Visva-Bharati ex-VC faces probe
Sabuj Koli Sen faces charge of tampering with minutes of an executive council meeting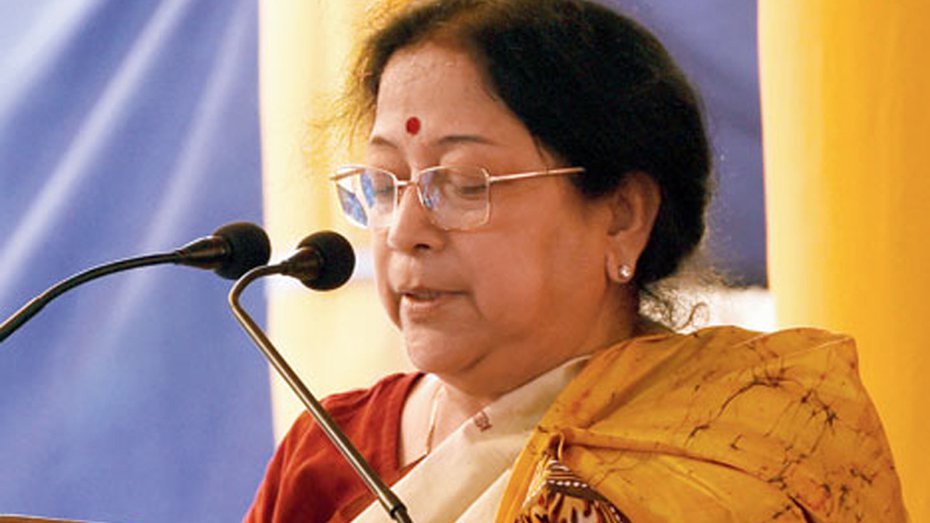 ---
---
The executive council of Visva-Bharati on Wednesday decided to form a one-man committee to decide whether disciplinary action should be taken against former officiating vice-chancellor Sabuj Koli Sen and three senior officials for allegedly tampering with minutes of an earlier EC meeting.
"The executive council at its meeting today decided to take forward the issue of disciplinary action against Sabuj Koli Sen and others," said Sushovan Banerjee, the President's nominee in the EC.
Officials said Sen had become the officiating VC by virtue of being the senior most director of Visva-Bharati . As her tenure as the director was coming to an end in February 2018, it required the EC to extend her term for Sen to remain the VC.
However, the EC had in its February 2018 meeting decided not to extend her term as the director. This would have led to her exit as the officiating VC. The allegation is that Sen forged the EC resolution in collusion with the three officials to facilitate the extension and ensure that she remained the VC. However, prior to the EC meeting, the Union HRD ministry had asked her to continue as the VC till November 2018.
A varsity official said as Sen was the officiating VC, no one had dared to take disciplinary action against her and other officials, including the then officiating registrar, Sougata Chattopadhyay.
"A former judge would chair the one-man committee that would probe into the issue," an EC member said on Wednesday.
A separate committee has been formed to inquire into the charges of financial irregularities against three principals of Bhasha Bhavan.
The EC meeting was held despite objections from Sujit Kumar Ghosh, one of the nominees of the President.
In letters to President and Visitor Ram Nath Kovind, Prime Minister and Chancellor Narendra Modi and VC Bidyut Chakraborty, Ghosh had sought the postponement of the meeting as at least four members of the EC were above 65 and Covid19 protocol required them to stay at home.
"I wrote the letter asking to postpone the meeting as I am almost 70 and ICMR protocols for people above 65 years requires us to stay at home. In our EC, there are at least four external members who are above 65 years of age," said Ghosh.
Sen, who is still a teacher at the central university, declined comments on the EC decision.