Varsity uses banned Chinese app for scanning
That Visva-Bharati was still using the app came to light when the varsity uploaded a notice on its official website on Tuesday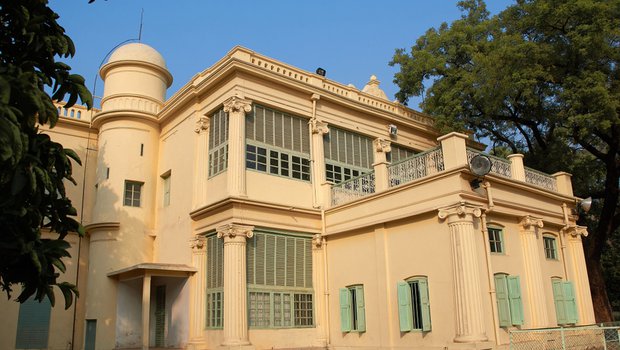 ---
---
Visva-Bharati continues to repose faith in a Chinese application that has been banned in the country as a "retaliatory measure" in the aftermath of the border conflict with China.
That Visva-Bharati was still using banned Chinese app CamScanner to scan documents came to light when the varsity uploaded a notice on its official website on Tuesday.
The use of the banned app became obvious as the notice had the application-generated disclaimer — scanned with CamScanner — imprinted on it. CamScanner is one of the 59 mobile apps banned by the government of Prime Minister Narendra Modi, who is also the varsity chancellor.
The varsity's officiating registrar, Asha Mukherjee, issued a notice regarding the release of salary of the employees that had been postponed as its central office has been lying closed since the end of last month.
"We were really in a problem as we are yet to get the salary of June. But when I saw the notice today, I was surprised to see that the banned Chinese mobile application had been used to scan the document even though the Prime Minister is the chancellor of the varsity," said a senior teacher of Visva-Bharati.
Officials, however, said the app had been used to scan the document by those who handle the website as there was no official order from the varsity asking the employees to stop using the application.
"Many of us use the app as it is convenient and there is nothing wrong with it. It proves that banning applications has no impact on our lives," an official said.
Visva-Bharati's officiating public relations officer Anirban Sircar, however, did not take calls nor did he reply to a text message sent to seek his response.
Rabindranath Tagore had set up Cheena Bhavana — an institution of Chinese language in Visva-Bharati — with help of Chinese scholar Tan-Yun-Shan in 1937.Cheena Bhavana is one of the institutions that runs at least dozens of programmes in collaboration with Chinese universities every year.
Many veterans recalled the convocation in 1962 where the then chancellor and Prime Minister Jawaharlal Nehru came to Santiniketan and hugged Tan-Yun-Shan after his speech.