Two girls from Alipurduar tea estate stranded in Bhutan
The duo, working as domestic helps for the past three years, in the neighbouring country since the pandemic-induced lockdown there in March 2020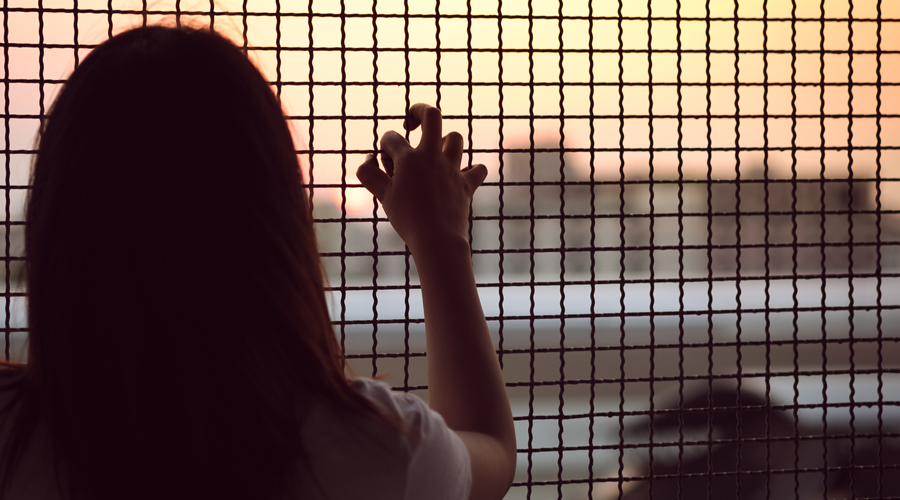 Representational image.
Shutterstock
---
Alipurduar
|
Published 26.01.22, 02:39 AM
|
---
Family members of two girls who are originally from Mechapara tea estate in Alipurduar district have sought help from the district administration to get their daughters back home from Bhutan.
The girls, working as domestic helps for the past three years, are in the neighbouring country since the pandemic-induced lockdown there in March 2020.
According to sources, a few days back, both the families wrote to the block development officer of Kalchini — Mechapara is under this block — requesting him to take necessary steps in this regard.
BDO Prashanta Barman visited the girls' homes  in Mechapara with Jaigaon additional superintendent of police Kuntal Banerjee on Monday.
"The families said three years back, a person from Hamiltonganj (also in Kalchini) had taken the girls to Bhutan, promising them decent pay. Everything was fine but as on March 24, 2020, the Bhutan government announced a nationwide lockdown because of Covid-19. So both the girls got stranded in Bhutan since then," a source said.
When the duo had left for Bhutan, they were aged 15. Both are aged 18 now.
After lockdown was clamped in Bhutan, many Indian workers crossed the India-Bhutan border on foot, walking kilometres through mountainous routes and forests.
"But apparently, the employers of the two girls did not let them walk out of the houses alone," said a police source.
Barman said he had briefed the district magistrate of Alipurduar on the case.
"We have contacted authorities concerned in Bhutan and hope to bring back the girls safely back home," Banerjee added.
Minor girl rescued
A minor girl, who is a college student from Alipurduar district, was rescued from a Calcutta-bound train on Sunday late evening from Farakka of Murshidabad district, a few hours after she went missing with two youths.
The youths had promised her a well-paying job, police said. Police suspect they were trafficking her.
Sources said the girl, a first-year undergraduate student, left her home on Sunday afternoon by telling her parents that she was going to a friend's place. When she did not return home in the evening, they found her cell phone was switched off.
The girl's father contacted police. Aninda Bhattacharjee, the inspector-in-charge, tracked her phone location to know it was in Ambari-Falakata, a station near Siliguri, and suspected she was in the Howrah-bound Saraighat Express. Railway officials confirmed her reservation on the train. As the train reached New Farakka station, GRP personnel found her and handed her over to the child welfare committee in Malda. The two youths fled.
On Monday, the girl's family went to Malda where she was handed over to them. They reached Alipurduar on Tuesday. 
"It is a joint achievement  the Alipurduar district police, the GRP of Malda and the railways. The girl has been rescued and investigation is in progress," said Y. Raghuvamshi, Alipurduar SP.