Trinamul 'drums up' support
Instruments for kirtan groups to counter BJP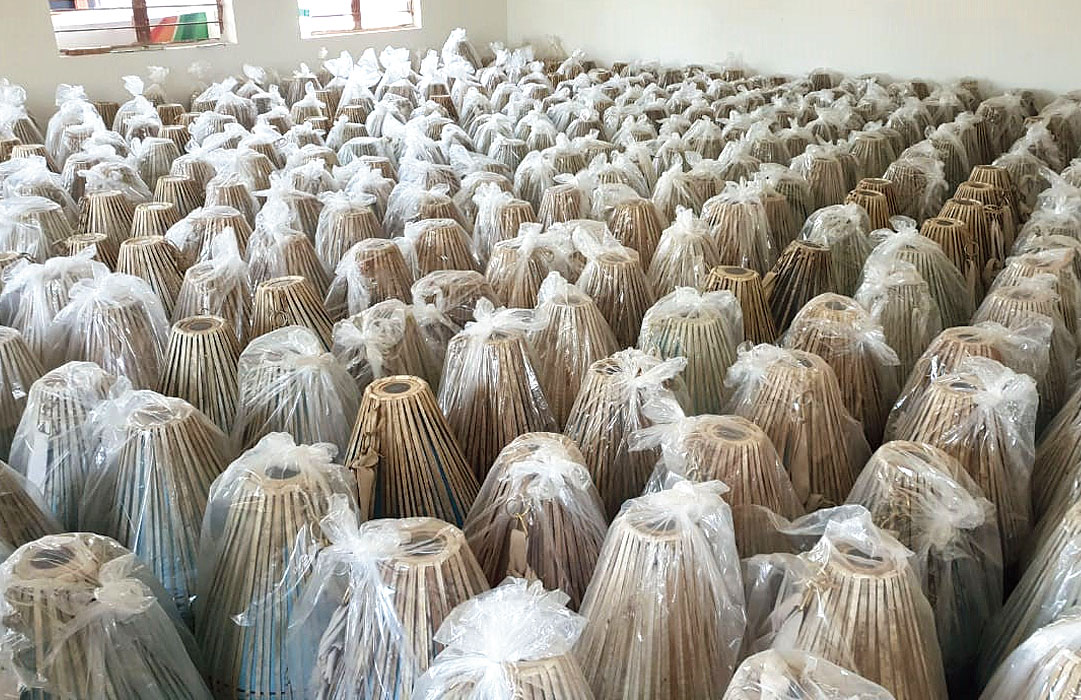 ---
---
Trinamul will gift khols (two-sided hand-played drums) and kartals (a percussion instrument) to over 4,000 kirtan (devotional song) groups in Birbhum to woo Hindus and counter BJP allegations of minority appeasement.
Trinamul sources said the "unique initiative" costing Rs 2 crore was the brainchild of district party chief Anubrata Mondal to arrest the BJP's rise in rural areas.
"Kirtans are part of life in rural Bengal. Kirtan groups take out processions in Baishakh (April-May). Our goal is to gift them khols and kartals," Mondal said on Friday when asked about the move.
Another Trinamul leader explained the Rs 4-crore bill. "A khol costs around Rs 4,000 and a kartal Rs 500. The total cost will be Rs 2 crore — Rs 1.6 crore for khols and Rs 40 lakh for kartals," he said.
The Trinamul sources touted the move as the "first such dole anywhere in the country". "The (kirtan) groups are important in rural societies and that's why we are trying to help them ahead of next year's Lok Sabha elections," said a source.
Trinamul insiders pointed out that the BJP-RSS combine was strengthening their organisation through kirtans and Ramleelas.
"The BJP's allegations of minority appeasement are helping them make inroads in Hindu belts. So, Kestoda (as Mondal is known to supporters) asked us to make a list of kirtan groups and gift them khols and kartals, their two main instruments. The kirtan season is April-May, when the Lok Sabha polls are likely. We are sure rural Hindu votes will not float towards the BJP," another Trinamul leader said.
In January this year, Mondal had gifted over 5,000 priests namabalis (sacred cloth), a Gita, books on Ramakrishna and Swami Vivekananda, apart from photos of Ramakrishna and Sarada Devi.
Kirtan groups are popular for songs on Ram and Krishna. Such troupes are common in villages at social and religious occasions, which includes funeral processions as well as post-cremation rituals.
Already, over 2,500 of the 4,000 khols ordered have arrived from Nadia's Nabadwip and around 4,000 kartals from Khagra in Murshidabad's Behrampore.
"There are many kirtan groups with no money to buy new khols and kartals. We
are assisting them with party funds," said Abhijit Sinha, a Mondal confidant and Trinamul district vice-president.
The BJP criticised the move. "Trinamul has realised it has lost its base. The initiative is an attempt to woo Hindu votes. But it will not be successful," said Ramkrishna Roy, the district BJP president.
Kirtan groups welcomed the move. "It is a nice initiative by Trinamul. It is a fact that there are many groups who can't buy new instruments. This will help them," said Goutam Chakraborty of Jagatbandhu Sampraday, a kirtan group.