Tribals remember Mrinal Sen the MP
Two villages got power with film-maker's MP fund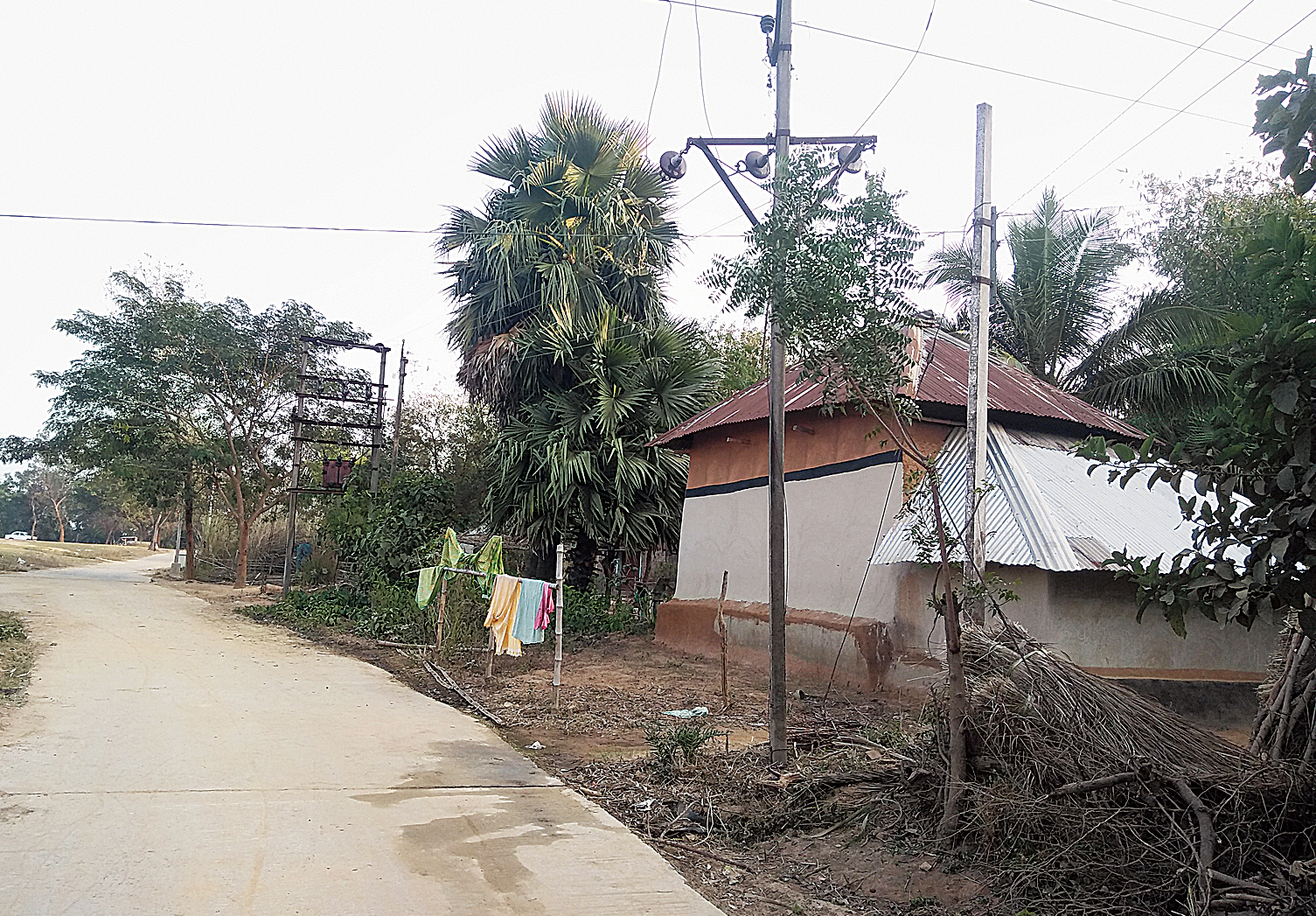 ---
Santiniketan
|
Published 30.12.18, 08:09 PM
|
---
Residents of two tribal hamlets near here on Sunday remembered Mrinal Sen the MP whose contribution from the local area development funds helped the villagers get electricity 16 years ago.
The villagers heard about Sen's death from TV on Sunday morning and said they were grateful to the filmmaker who thought about their plight.
Bhallabhpurdanga and Sarkardanga are contiguous to each other and have about 350 families.
Sunil Maddi, a resident of Bhallabhpurdanga and an employee of Bolpur municipality, said: "I have never seen Mrinal Sen nor watched any of his films. But I can say that he brought light to our village. When the first electric bulb was switched on at Raju Das's house at Bhallabhpurdanga in 2002, we rejoiced. We did not see Mrinal Sen but we will pray that his soul may rest in peace."
Sen was a Rajya Sabha member from 1997 to 2003.
Supriya Tagore and Sujit Chatterjee, both aged 80, had met Sen in Calcutta and sought his help for electricity connection to the two hamlets.
Tagore is a former principal of Visva-Bharati-run school, Patha Bhavana, and opened a school cum orphanage — Sishutirtha — near the villages. Chatterjee is a retired engineer and resident of Santiniketan.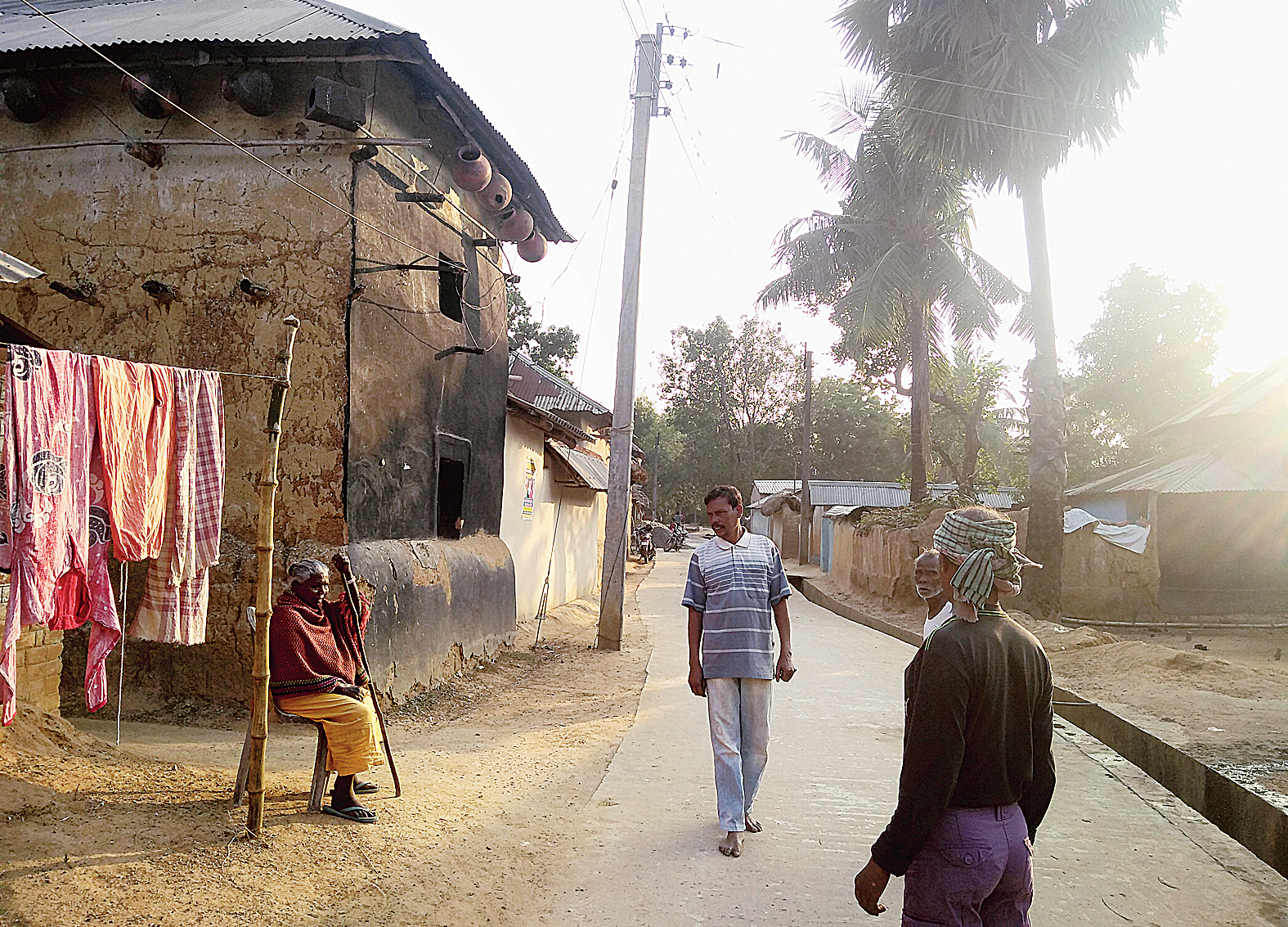 "My school had electricity connection but the villages were without power. I, along with my friend Supriya Tagore, decided to approach Mrinal Sen to whom I had been introduced in Jamshedpur earlier. As soon as he heard about the two villages in Santiniketan, he assured us that money would be allotted from his local area development fund. He granted around Rs 23 lakh, which helped the villages get electricity connection. I can't forget his contribution," said Chatterjee.
An official of the West Bengal State Electricity Distribution Company said those days, in order to get power to remote rural areas, the villagers had to pay for poles and cables.
Tagore said he had heard about the death of Sen.
"It is a very bad news for us. He (Sen) had granted funds for electricity connection to Bhallabhpurdanga and Sarkardanga. However, he couldn't visit the villages after the electrification because of busy schedule."
Champa Hembram, a 65-year-old resident of Ballabhpurdanga, said she remembered the days when there was no power supply.
"Our children were facing problem studying without electricity. I felt very sorry after knowing about the death of Mrinal babu. We are all grateful to him for what he did for us," said Champa.
The villages can recall the days when electric posts, overhead wires and transformers started coming in.
Even though Sen could not make it to the two villages during the inauguration of the power supply, he visited Santiniketan on several occasions.
Sen inaugurated Bikshan — a film society of Santiniketan — where he brought reels of his then unreleased film — Genesis — which was screened at Gitanjali auditorium in 2000.