Traffic duty as rule-flout lesson for Calcutta biker
Court disciplines young rider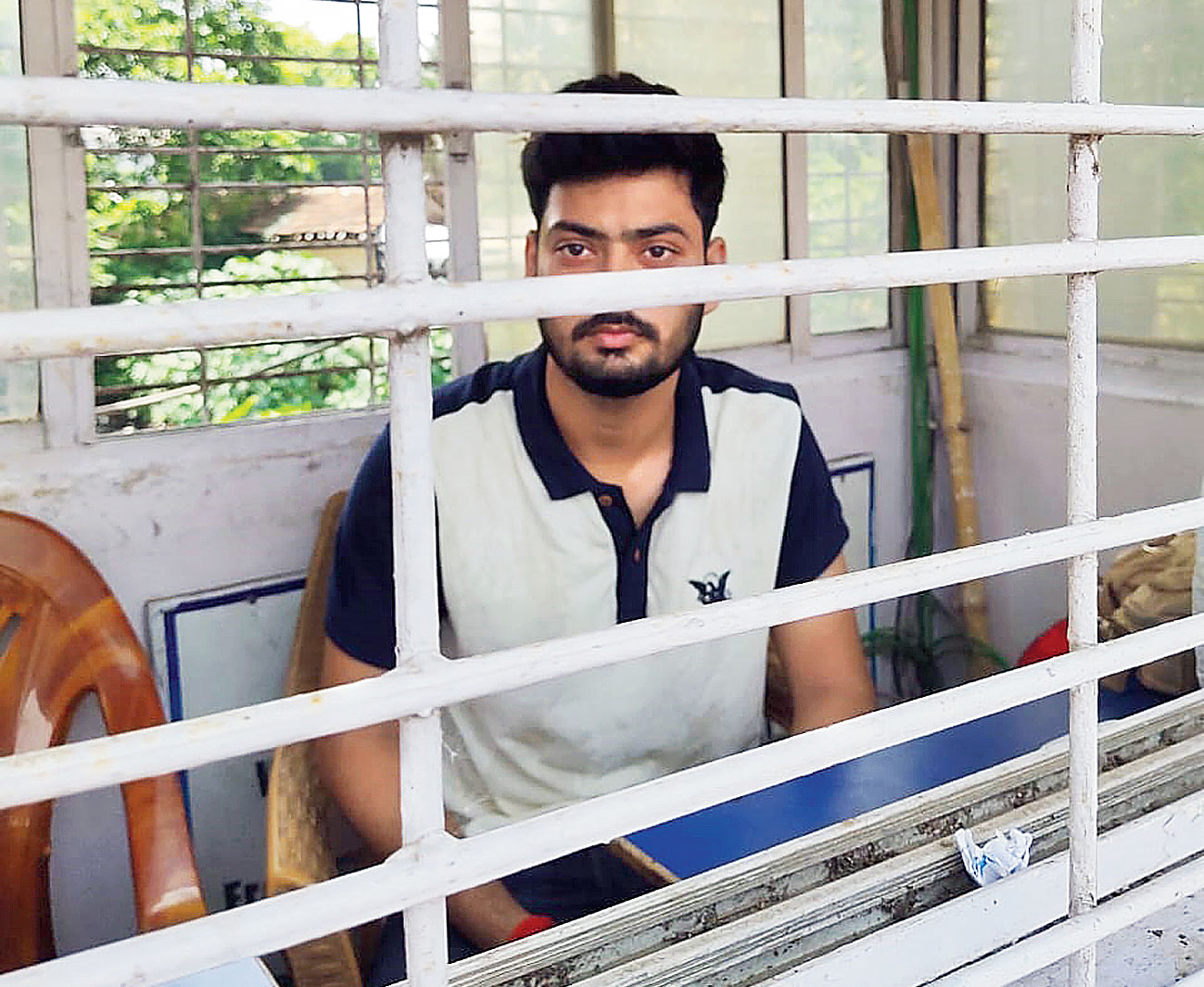 Vikrant Singh at an Anandapur police kiosk after he was arrested on July 18
(Sourced by the author)
---
Calcutta
|
Published 24.07.19, 08:55 PM
|
---
A 21-year-old engineering student who had allegedly dodged and assaulted police officers who tried to stop him for riding without a helmet, has been ordered by a city court to manage traffic for three hours thrice a week as punishment.
Vikrant Singh, a fourth- year student of an engineering college near Chowbhaga, was deployed at the busy Ruby crossing on the EM Bypass on Wednesday evening where his duty was to enforce the "stop line" regulation and sensitise bikers about fastening helmet straps.
Singh, a resident of Madurdaha, had dodged the officer-in-charge of the Kasba traffic guard, Nilesh Chowdhury, and his driver when they tried to stop him near Urbana in Anandapur on July 18. Singh and two youths riding pillion on his bike were all without helmets.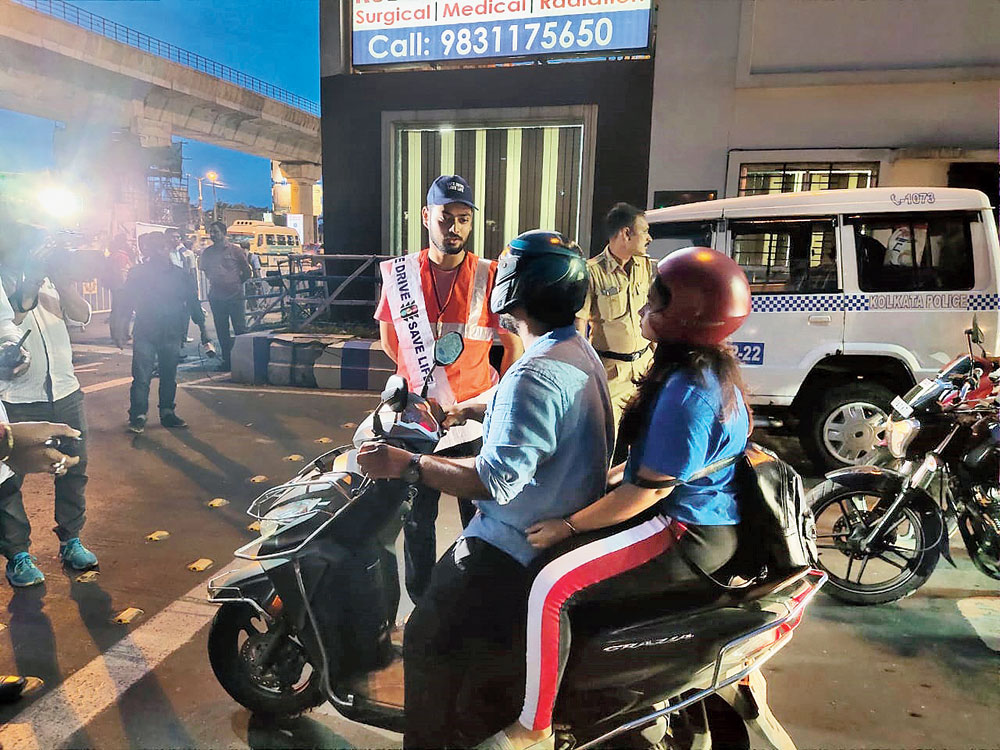 While fleeing the cops, Singh allegedly hit a pedestrian. Chowdhury chased Singh in his vehicle and managed to intercept him a few kilometres from Chowbhaga.
Singh was arrested and charged with IPC sections relate to riding without helmet, riding with more than one pillion passenger and for deterring a public servant from performing duty.
The additional chief judicial magistrate of Alipore, before whom Singh was produced on July 19, asked him to report to the investigating officer at Anandapur police station thrice a week and help the police manage traffic for three hours.
"…student of this nature must obey and respect the law and considering the age and future of the accused, I am not inclined to keep this accused behind bars for the purpose of investigation. Considering the above discussion, I am of the opinion that the accused may find bail of Rs 1,000… with a condition to meet the IO thrice a week and during such period he must assist the OC, Anandapur traffic control, for maintenance of traffic at least for three hours a day," the magistrate said.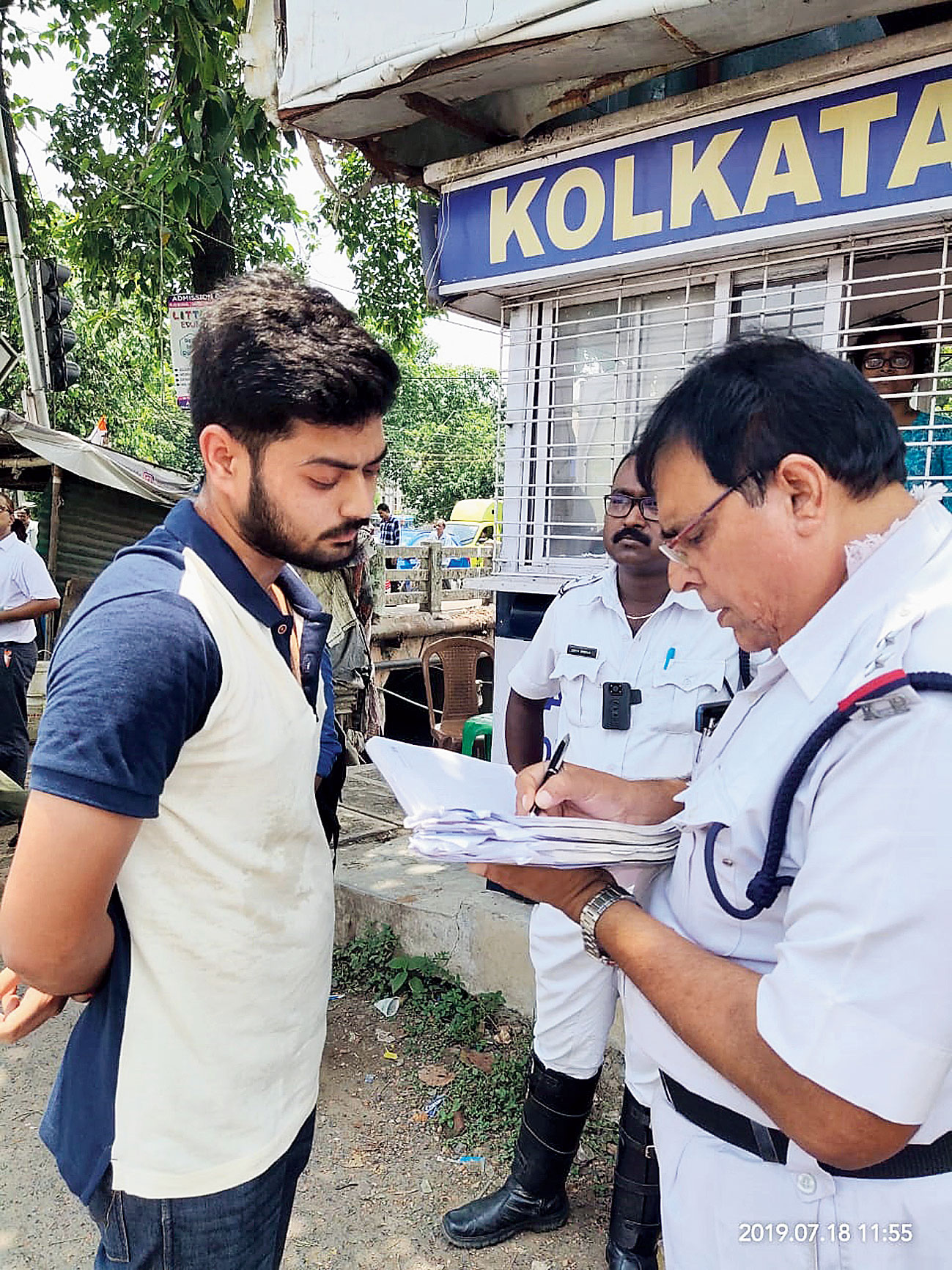 Senior officers at Lalbazar described the court order as exemplary. This could be an effective way to curb helmetless riding and to discipline errant bikers, they said.
Since the police launched a crackdown on errant motorists, there have been several instances of alleged offenders trying to speed away.
At least three police personnel have been injured by such vehicles.
Senior Calcutta police officers could not recall another instance where a court had convicted someone and asked him to work with the police as punishment.