Token swoop after rape: Residents
A police team made several rounds of the locality and spoke to residents assuring them of safety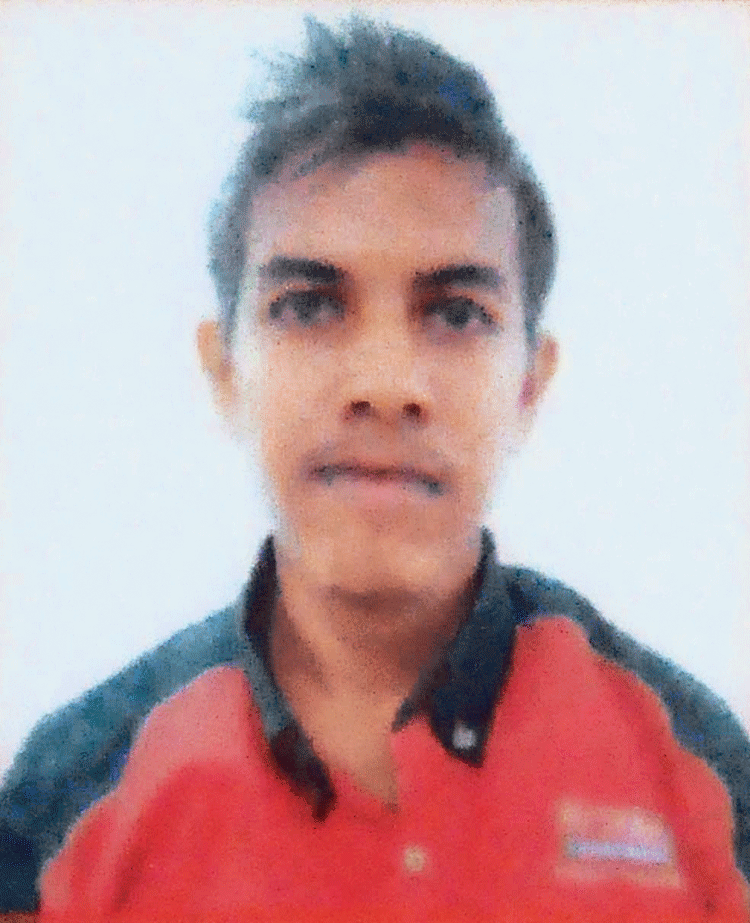 ---
|
Calcutta
|
Published 03.01.20, 09:26 PM
---
Police shut down two hooch dens near Kulberia in North 24-Parganas where a woman was allegedly gang-raped in her rented home on New Year's Eve night and assured residents of safety, an officer said.
Residents, however, described the move as a token reaction that would fizzle out in no time.
The police said the three accused who have been arrested — Ratan Das, 29, alias Tota, Sougata Sarkar, 24, and Mrinal Biswas, 26 — had joined a year-end party on a ground in the locality before barging into the woman's home.
A youth who was in the group had told The Telegraph on Thursday on condition of anonymity that the revellers were drinking on the ground.
On Friday, a police team made several rounds of the locality and spoke to residents assuring them of safety.
"The officers told us not to worry and said two hooch dens have been shut down. But we know we should take it with a pinch of salt. Every time some incident happens, cops come. We saw this in 2014, after Sourav was killed," said a 36-year-old resident.
Sourav Choudhury, 22, was killed in 2014 for protesting hooch trade, teasing of women and other illegal activities in the area. Ratan, one of the accused in the gang-rape, had been convicted in connection with Sourav's murder and served five years in jail.
Residents said Ratan had returned home to Kulberia, in Bamangachi, nine months ago and been unleashing a reign of terror since.
"Five years ago, after Sourav was murdered, the cops had made similar promises. Look what happened. Nothing ever changes here," said a 55-year-old woman.
The stretch between the Duttapukur and Bamangachi railway stations, around 35km from the heart of Calcutta, is lined with bamboo and plastic shacks that emit the putrid smell of hooch.
Police sources as well as residents said criminals frequently gathered in hooch shacks. Two such dens in Bamangachi have been destroyed, said an officer of the Barasat police district.
Kulberia is part of the 157sq km area guarded by Duttapukur police station, stretching from Titagarh's Nilganj to Kadambagachi near Taki Road.
Residents of Kulberia, large parts of which plunge into darkness after dusk, said men would often drink hooch in the open.
"We don't dare step out after dark. We don't go out even if we run out of provisions.... Most of the street lights are broken. The ones that work hardly illuminate the place," said a woman who has been living in Kulberia for 25 years.
The inspector-in-charge of Duttapukur police station, Tamal Das, said they were questioning the three accused to find out the sequence of events leading to the gang-rape. The officers are also trying to find out whether more people were involved in the crime.
"I have been posted for 10 to 15 days. We are questioning the three but they are proving to be tough nuts to crack and have given out little. As for the hooch dens, they are mostly along the railway tracks and the Government Railway Police (GRP) should act against them," said Das.
An officer of Duttapukur police station said the accused had been questioned separately. "We will also question them together," the officer said.
The woman has undergone a medical test and the police have got her statement recorded in front of a magistrate.
The cops also spoke to the woman's landlord, who was allegedly beaten when he tried to prevent the accused from barging into her room.
A team of officers talked to residents in an attempt to identify those who are at the year-end party, organised near a club.
"Till now no one, except the landlord, has stepped forward and told us anything about what happened that night," an officer said.