Timeout 06-02-2009
Surviving terrorism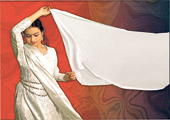 ---
Published 06.02.09, 12:00 AM
|
---
Surviving terrorism

Art is certainly the best medium to spread the message of peace, and what better way to do it than through a choreographic presentation that, besides fulfilling its main objective, also delights and captivates the hearts of the audience. As its name suggests, Phoenix — Rising from the Ashes is an inspirational journey through dance, tracing the psychological transition from death and despair to life and hope as ordinary citizens attempt to come to terms with acts of terrorism. Based on recent terrorist attacks in the country and condemning all calamity caused by human hatred and malice, it voices the emotions of common people who become its innocent, unsuspecting victims. Aesthetically woven in Kathak style, with its characteristic pirouettes, footwork and swift movements, it is a visually attractive, expressive as well as a thought-provoking performance. Concept and choreography: Sayanee Chavda. Music: Sunando Mukherjee, Naresh Mukherjee and Sayanee Chavda.

Event: A Kathak presentation by Sayanee Chavda and group When: Today at 6.30 pm Where: G.D. Birla Sabhagar
art
Till February 7 at G.C. Laha Centenary Fine Arts Gallery, 7 Chittaranjan Avenue, 1st floor; 2 pm - 7 pm:
Solo art exhibition of Amitava Sen.
Till February 8 at Chitrakoot Art Gallery, 55 Gariahat Road, #2475 2275; 3 pm - 8 pm:
Chitrakoot presents an exhibition of portraits.
Till February 8 at Birla Academy of Art & Culture, 4th floor AC Gallery; 4 pm - 8 pm:
The fifth solo exhibition of watercolours by Ekta Singha.
Till February 8 at Artists Circle, 46 Circus Avenue, #2283 3176; 2 pm - 7 pm:
Impressions Chandannagar
, a group show based on a drawing workshop held at Chandannagar Book Fair. Participating artists: Alok Bhattacharya, Anita Roychowdhury, Animesh Nandi, Chanchal Mukherjee, Dewasish Das, Dipankar Chanda, Partha Bhattacharya, Prakash Karmakar, Sekhar Kar, Shyamali Bhattacharya, Swapnesh Chowdhury, Sanjeev Narayan Dutta, Sudip Chanda, Sudipta Tewari, Sajal Kanti Mitra and Ranjan Mukherjee.
Till February 11 at Jamini Roy Hall, ICCR, 9A Ho Chi Minh Sarani; 1 pm - 7 pm:
Gandhara Art Gallery presents
Mirror Image
— an exhibition of recent works by Abir Karmakar, Chhatrapati Dutta, Chandrima Bhattacharya, Debraj Goswami, Debanjan Roy, Farad Hussain, Sanjeet Chowdhury, Kazi Nasir, Nantu Behari Das, Prasenjit Sengupta, Sekhar Baran Karmakar, Sovan Kumar, T.V. Santosh and Saikat Surai.
Till February 10 at Weavers Studio Centre for the Arts, 94 Ballygunge Place, #2460 4245/2461 3145; 10 am - 7 pm:
An exhibition of paintings by Khurshid Alam Saleem. Curated by Radhika Datta.
Till February 14 (except Monday) at Bose Pacia, Stephens Court, 18 Park Street, #40010148; 11 am - 7 pm:
Bose Pacia presents a group show,
Analytical Engine
. Curated by Heidi Fichtner.
TALK
February 6 at the Shivananda Hall of Ramakrishna Mission Institute of Culture, Gol Park; 6 pm:
Swami Jushtananda will speak in Bengali on
Bhagavat Katha
.
DRAMA
February 6 at Madhusudan Mancha; 6.30 pm:
Krishti Samsad presents
Handcup
. Direction: Sangramjit Sengupta.
February 6 at Tapan Theatre; 6.30 pm:
Natadha and Niva Arts presents
Shakuntala
, directed by Shib Mukhopadhyay.
February 8 at Academy of Fine Arts, 3 pm: Ajnatobass
—
Nandikar's latest production, directed by Sumanta Gangopadhyay. Story: Sukanta Gangopadhyay. The cast includes Sohini Sengupta, Sumana Mukherjee, Swatilekha Sengupta, Sumanta Gangopadhyay, Swajan Srijan Mukherjee and Rudraprasad Sengupta. Directorial adviser: Rudraprasad Sengupta.
PHOTOGRAPHS
Till February 8 at Calcutta Book Fair, Photography Charcha (Stall no. 166):
Pakhir Dakey Jege...
, an exposition of world's rare birds with an emphasis on our subcontinent. Photographs by Utpaal Sorkkar.
Till February 8 at Calcutta Book Fair, Srishti Sandhan (Stall 336); 12 noon - 8 pm:
An exhibition of photographs on Hampi by Atanu Paul.
PERFORMING ARTS
February 6 at Bharatiyam Cultural Multiplex, IB 201 Salt Lake; 6 pm:
EZCC presents Sarat Chandra Chattopadhyay's
Kamallata-O-Sreekanta
as an audio-drama featuring Bibhas Chakraborty, Koushik Sen, Reshmi Sen, Pallab Kirtania, Kajal Sur, Ujjal Bhatta, Chitra Lahiri and Chandrabali Rudra Dutta. Script and direction: Biswanath Chakraborty. Music : Subrata Mukhopadhyay.
EXHIBITION
Till February 7 at Finesse Gallery, 11/1B New Road, Alipore; 11 am - 7 pm:
The Queen of Textiles
- Silk sensuous in any form. Tussar sarees and dupattas woven and printed from the looms of Andhra Pradesh, Bengal, Maheshwar and Bihar.
Till February 7 at Starmark, South City Mall; 10.30 am - 8.30 pm:
In association with India Post, Starmark is holding an exhibition of postage stamps and first-day covers.
Till February 7 at Rabindranath Tagore Centre, ICCR, 9A Ho Chi Minh Sarani; 12 noon - 8 pm:
A Conference of Birds
— an exhibition of woven textile art by Shambhavi.
Till February 15 (except February 9 ) at Asutosh Birth Centenary Hall; 11 am - 5 pm:
An exhibition on
Indian Musical Instruments through the Ages
to mark the 195th anniversary of Indian Museum.
Till February 17 at Weavers Studio, 5/1 Anil Moitra Road, Ballygunge Place, #2440 8926; 10 am - 6 pm:
An exhibition of Indigo on textile.
FILM SHOW
February 6 - 8 at Nandan II:
Breakthrough, in collaboration with Swayam and Cine Central, presents the 5th Tri Continental Film Festival 2009.
Today:
Brides of Allah
( at 3 pm),
Behind Forgotten Eyes
(at 4.30 pm),
The Sari Soldiers
(at 6 pm) and
Total Denial
(at 8 pm).
FETE
February 6 - 8 at the premises of Nari Seva Sangha, 1/1/2A Gariahat Road (South), Jodhpur Park; 12 noon - 8 pm:
Nari Seva angha's 33rd Annual Spring Fete.
FLOWER SHOW
Till February 8 at The Agri-Horticultural Society of India, 1 Alipore Road; 7 am - 7 pm:
The Agri-Horticultural Society of India presents its 182nd Annual Flower Show covering palms, ferns, ornamental plants, cacti and succulents, vegetables, fruits, herbal plants and winter annuals like dahlias, roses and gladioli. This year's special attraction is orchids from North Bengal.
February 6 & 7 at Rail Museum, Howrah:
Eastern Railway Annual Flower Show and Garden Competition 2009.
QUIZ
February 6 at the HL Roy Building auditorium, Jadavpur University; 11 am:
Know Your Romantics
, an inter-college literature quiz for two-member teams. Organised by Centre for Studies in Romantic Literature.All those who wish events to be included in this column should write not less than a week ahead to:
Time out
, The Telegraph,6, Prafulla Sarkar Street, Calcutta-700 001; Fax: 2234-8244
---
All those who wish events to be included in this column should write not less than a week ahead to:
Time out, The Telegraph, 6, Prafulla Sarkar Street, Calcutta-700 001;
Fax: 2234-8244