Three youths on bike fall off Garden Reach flyover
Victims without helmets: Calcutta police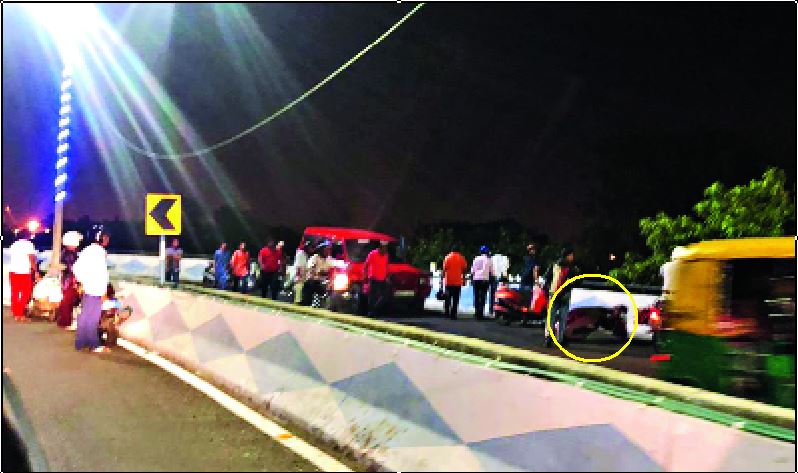 ---
Calcutta
|
Published 23.06.19, 09:36 PM
|
---
Three helmetless youths on a bike, who allegedly dodged cops, were critically injured after the vehicle hit a crash barrier and they were flung off the Garden Reach flyover on Sunday evening.
Officers said the youths were lucky that they fell on a container on a truck parked on the road below. "All three suffered serious injuries and were admitted to SSKM Hospital," an officer said.
The bike, the officer said, rammed into the crash barrier of the flyover around 1.5km from the spot where the youths dodged past barricades set up by the police.
"The two-wheeler was headed towards Majerhat. An assistant sub-inspector posted at the Brooklyn crossing near the flyover tried to stop the bike as none of the riders was wearing a helmet. But the bike swerved past the cops and the barricades set up by them and sped off," the officer said.
"It seems the motorcycle was moving at a high speed when it rammed into a crash barrier on the flyover. Otherwise, the youths would not have been flung off the vehicle and the flyover. They were lucky they landed on a container. They would have died had they fallen on the road."
A resident said the accident happened near the Paharpur fuel station.
The trio were bleeding from their heads, faces and limbs when they were taken to SSKM Hospital. "But they were conscious and speaking," another officer said.
Their identity could not be ascertained till late on Sunday.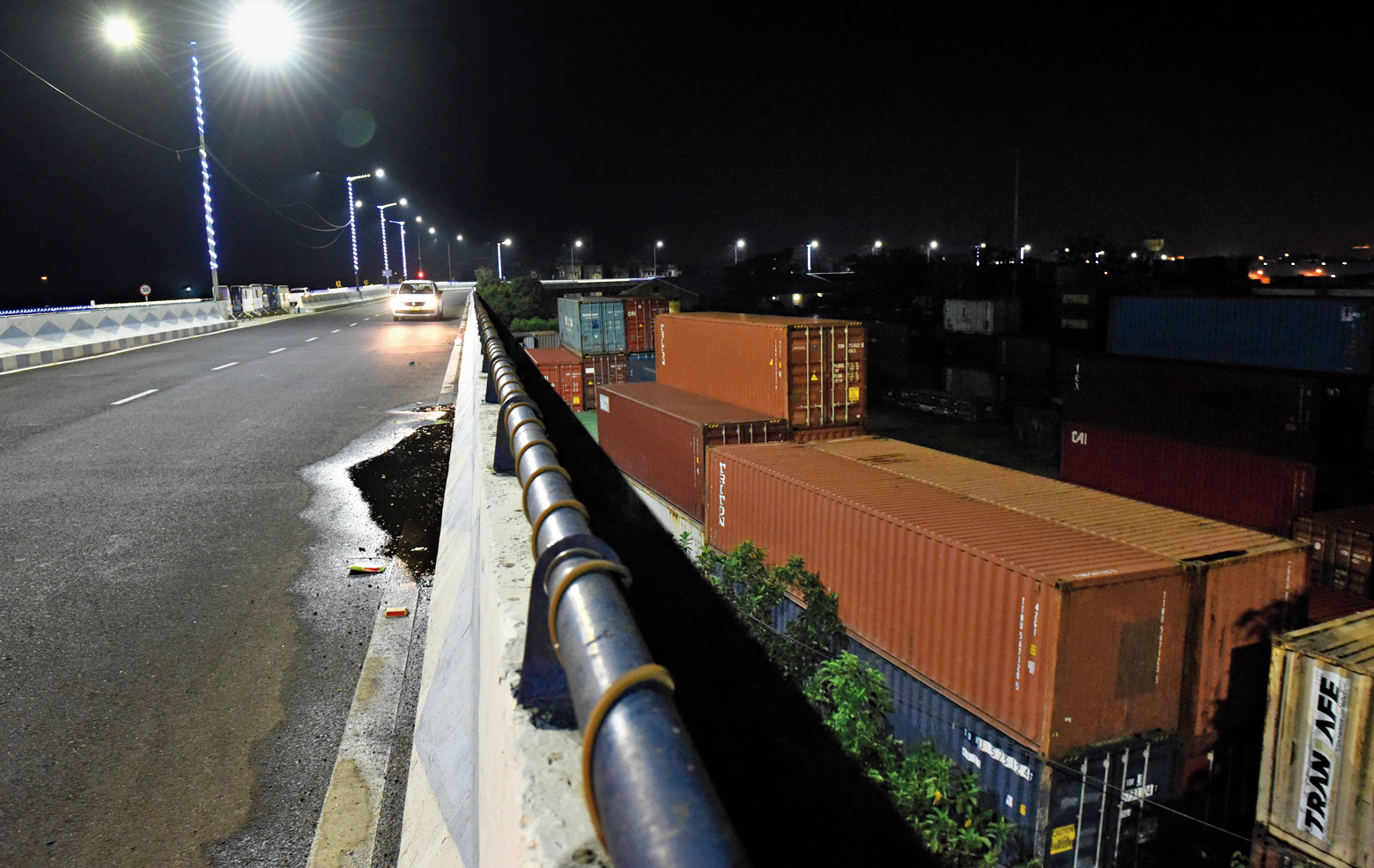 An officer of the South West Traffic Guard said the accident had occurred around 8.50pm, close to 10 minutes before the flyover becomes out of bounds to two-wheelers.
No two-wheeler is allowed on the Garden Reach flyover between 9pm and 6am.
A resident of Paharpur Road who was crossing the flyover a little after the accident said he saw a motorcycle lying on the road.
Calcutta police have over the past few days been conducting a drive at night against errant bikers.
Metro has reported that on Thursday and Friday as many as 1,400 bikers were prosecuted.
On Friday night, 239 bikers were booked for riding without helmets and 498 for triple riding (three persons riding a bike).
The youths who met with accident on the Garden Reach flyover on Sunday were found to have flouted both rules.
Senior police officers cannot recall the last time so many bikers were prosecuted on two consecutive nights in Calcutta. Far fewer bikers, they said, are booked in the city during festive seasons.
The drive was launched a day after model Ushoshi Sengupta alleged that a gang of helmetless bikers heckled her and the driver of the app cab she was travelling in at the Exide crossing and later in Lake Gardens.
Another accident
A motorcyclist died and another was injured when a bus hit the two-wheeler on Kingsway, the road between the Eden Gardens and the Mohun Bagan ground, on Saturday evening.