The 24th Telegraph School Awards
Honours for fighters and guiding lights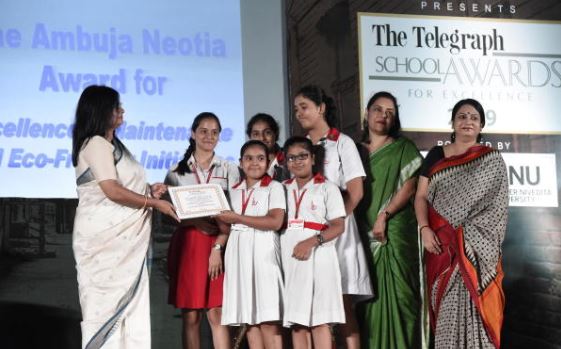 ---
|
Calcutta
|
Published 06.09.19, 08:33 PM
---
It's time again to celebrate children who have triumphed over odds and teachers who have been guiding lights.
The Telegraph School Awards for Excellence 2019, presented by IIHM and powered by Sister Nivedita University, will be held at Nazrul Mancha from 10am on Saturday.
An audience of more than 2,000 students from 130-odd schools, their parents, teachers and heads of school will be part of the 24th edition of the awards.
Students from the remotest districts of Bengal will get a chance to match steps with those from some of the city's top schools.
The awards ceremony, partnered by Adamas University and The Bhawanipur Education Society College this year, will host children who have not cowered under pressure but found the courage to fight, anything from physical hardships to financial crises and family upheavals to social scrutiny.
Watching such students take the stage with a spring in their steps leaves a lasting impression on the minds of all those present.
The Telegraph School Awards have inspired many to do their own bit. There have been episodes when owners of businesses have announced scholarships on the spot or a school student has emptied his princely wallet for a cause.
Several schools in the city have adopted the model and started felicitating not rank-holders in examinations but students who have proved themselves in other ways.
Parents who have lost their children or who have fought alongside them also contribute to the scholarships. Some have started an endowment so that students from financially weak families can go to school or college.
The first leg of the school awards was held at South City International School on August 24. More than 350 students received certificates and scholarships were given to 35 students.
More than 20 students will get scholarships on Saturday. The struggle and contribution of parents as well as teachers will also be recognised.