Teacher pay pledge with a gap
A section of teachers are on an indefinite hunger strike in Salt Lake demanding the pay hike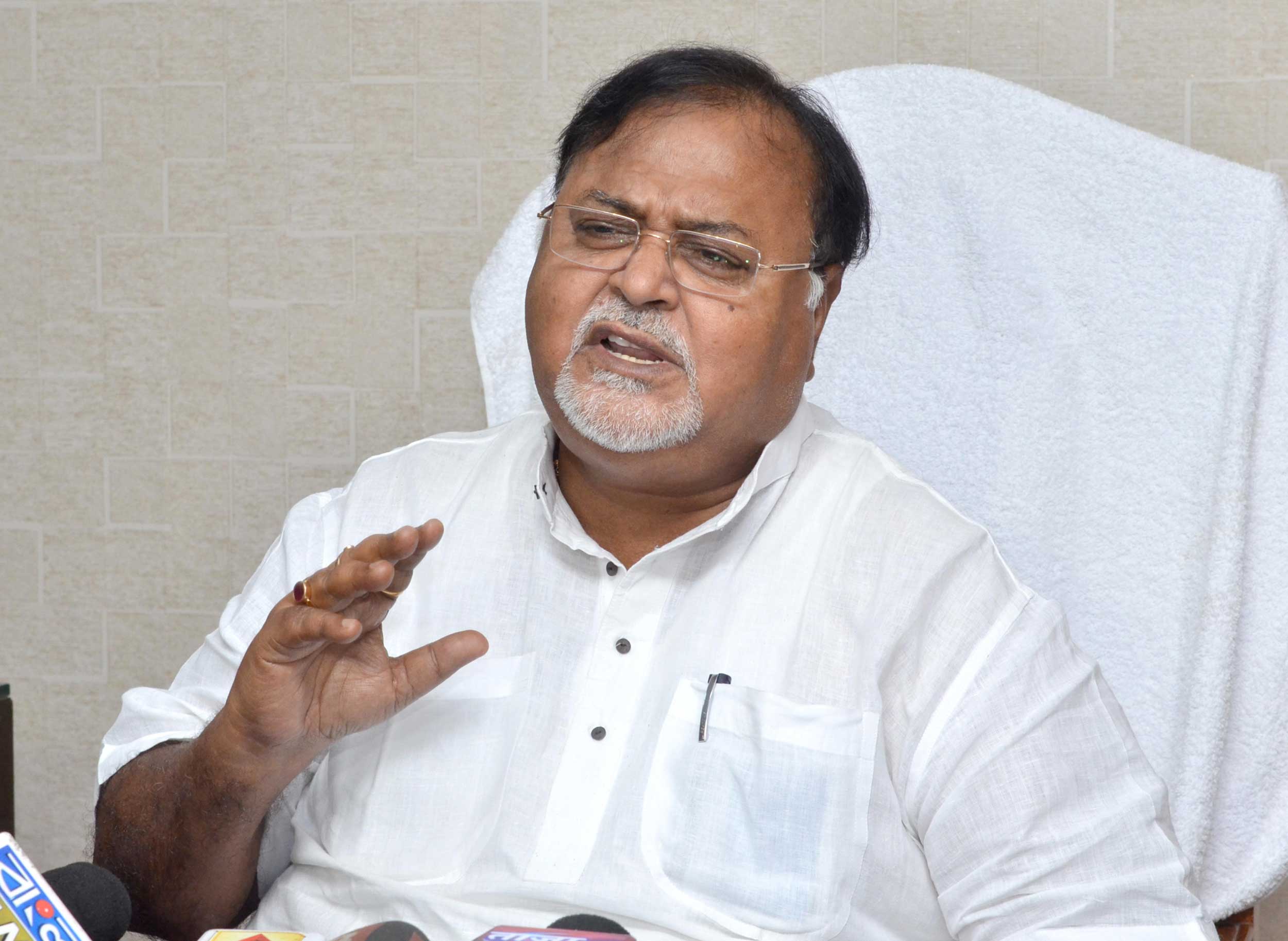 ---
|
Calcutta
|
Published 25.07.19, 07:25 PM
---
The Bengal government is ready to raise the salary of state-aided primary school teachers but would not be able to accept the amount demanded by protesting teachers, education minister Partha Chatterjee said on Thursday.
Teachers of state-aided primary schools have been demanding that the grade pay component of their salary be increased to Rs 4,200 per month from Rs 2,600, a hike that would push up their total salary to nearly Rs 40,000 a month from around Rs 30,000.
Chatterjee said the government had decided to raise the grade pay to Rs 3,200 a month. The protesting teachers, a section of whom are on an indefinite hunger strike in Salt Lake, rejected the offer.
Announcing the decision to hike the salary component after holding a meeting with officials of the school education department at Nazrul Mancha, Chatterjee said: "But it won't be possible to accept the teachers' demand for a raise of Rs 4,200 as this would entail a huge expenditure for the state government."
The minister said the education department had requested the finance department to examine if the grade pay could be increased to Rs 3,600.
The salaries of state-aided schoolteachers have various components, including basic, dearness allowance and grade pay.
Over the years, teachers' pay scales have been enhanced in most states. The grade pay of primary teachers in many states is Rs 4,200, said Samar Chakrabarty of the CPM-controlled All Bengal Teachers' Association.
Addressing the meeting, minister Chatterjee told officials that fresh recruitments of primary school teachers would be held only after the government gets the details on the distribution of the existing teachers in the schools.
He asked the officials to identify the primary schools that have surplus teachers and those that have less teachers than what is commensurate with the number of students.
Chatterjee said the state government had started giving free school uniforms, shoes, bags and bicycles to students. The government had received complaints about students being given inferior quality materials.