Tea stakeholders keep their fingers crossed over Ukraine crisis
In 2021, around 40.17 million kilos of tea was exported to CIS from January to November, which includes 30.89 million kilos of tea to Russia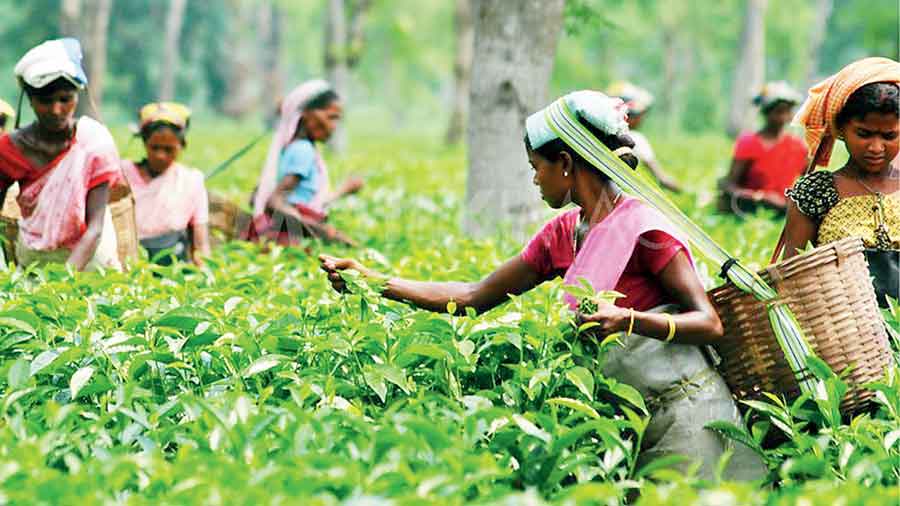 Representational image.
File photo
---
Siliguri
|
Published 27.02.22, 01:52 AM
|
---
Stakeholders of the tea industry have expressed concern over the ongoing conflict between Russia and Ukraine and the impact on the export of Indian teas if the situation continues.
"Russia is the largest buyer of Indian tea, followed by Iran. Altogether, around 22 per cent of the total tea that we export across is bought by Russia, Kazakhstan and Ukraine or as a whole the CIS (Commonwealth of Independent States) countries. It is obvious that if the conflict does not end, our exports would hit at the start of this tea season," said Nayantara Pal Choudhuri, chairperson, Indian Tea Association (ITA).
Pal Choudhuri was speaking on the sidelines of the 60th annual general meeting of the Terai branch of the ITA that was held at Bengdubi on the outskirts of Siliguri on Saturday.
Under data available with the Tea Board of India, in 2021, around 40.17 million kilos of tea was exported to CIS from January to November, which includes 30.89 million kilos of tea to Russia. In all, the Indian tea industry had earned around Rs 744 crore revenue from CIS during this period.
"This is close to one0fourth of the total exports (175.39 million kilos). Owing to the conflict, the Russian ruble has fallen, reducing the purchasing power of its tea importers. In India, production of the first flush has just started. At this point, the conflict has come as a poser to us," said Arijit Raha, the secretary general of the ITA.
Those associated with the brew belt said the tensions that made a number of countries announce certain sanctions (restrictions) against Russia can also lead to halt in cargo movement, delaying the transport of consignments of Indian teas to the country in the coming weeks.
Representatives of the ITA also highlighted that the organized tea sector or tea estates need assistance from the Centre to keep them sustainable.
"There is a vast difference in the cost of production in tea estates, which produce around 50 per cent of teas in India, compared to the others (the small tea sector). This is because we have a series of obligations to meet unlike them. That is why the organised sector needs support," said Raha.
The industry has welcomed the Bengal government's tea tourism policy where 15 per cent unused land of any tea estate up to 150 acres can be used for tourism.
"It is an important decision that can boost employment for locals and create an alternative earning option for the tea companies. A number of projects are in the pipeline which would be taken up in different tea gardens of north Bengal in due course," said Pal Choudhuri.