Sweets don't come with votes, says CM
The Bengal chief minister was addressing an election rally in Hooghly's Serampore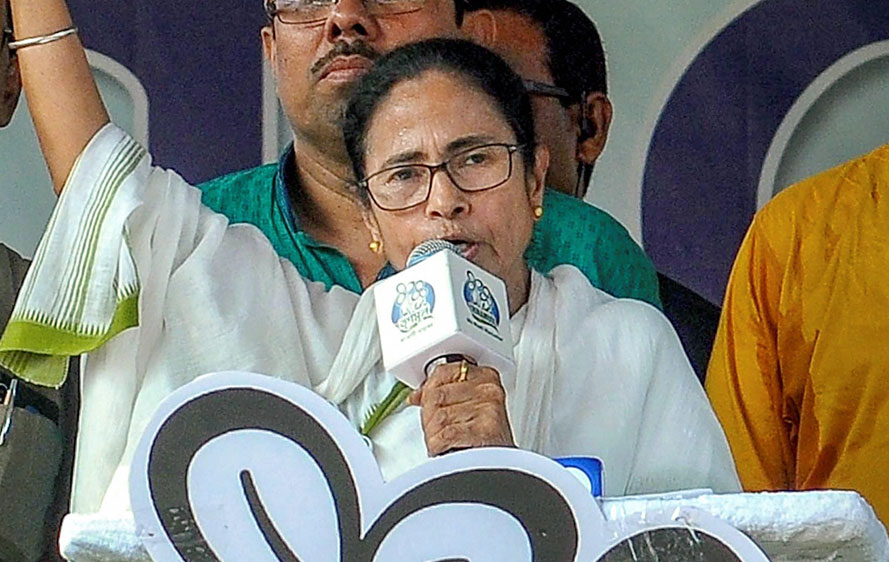 ---
|
Calcutta
|
Published 24.04.19, 08:09 PM
---
Mamata Banerjee said on Wednesday that she would send rasogollas and other gifts to people during festivals, but that didn't mean she would give them votes.
The Bengal chief minister was addressing an election rally in Hooghly's Serampore when she seemed to have referred to Narendra Modi's comments that Mamata would gift him kurtas and sweets every year.
"In keeping with our culture, I send rasogolla and other sweets to people…. I send gifts during Puja and on other big occasions…. I offer tea, because that's what we do here. But that does not mean I will give them my vote or get them any," Mamata said.
In a televised conversation with Bollywood actor Akshay Kumar, the Prime Minister has said Mamata — one of his fiercest critics — sends kurtas to him every year, besides sweets.
"Mamatadidi saal mey aaj bhi mujhey ek-do kurtey, woh khud select karney jaati hain (Even today, Mamatadidi herself goes to select one-two kurtas for me every year)," said Modi.
"Even Bangladesh Prime Minister Sheikh Hasina sends sweets to me three-four times a year, specially from Dhaka. Since Mamatadidi got to know this, she has also been sending sweets to me one-two times a year."
Sources in the Trinamul Congress alleged that the Prime Minister's comments were an attempt by him to dent Mamata's anti-Modi credentials with elections yet to be held to 32 more Lok Sabha seats in Bengal. They said she would seek to neutralise any adverse impact of the gift gesture through her election rallies in the days to come.
A senior Trinamul leader said Mamata was in the habit of sending out gifts and sweets several times every year to thousands of people — including political leaders — on special occasions and festivals out of courtesy with no political undertones.
"That is how she is and it is something one should be proud of. He (Modi) tried an underhand trick, as is his wont, but it will do us no harm in elections."