State help offer for Utsav
Festival attracts a large number of Bengalis to Santiniketan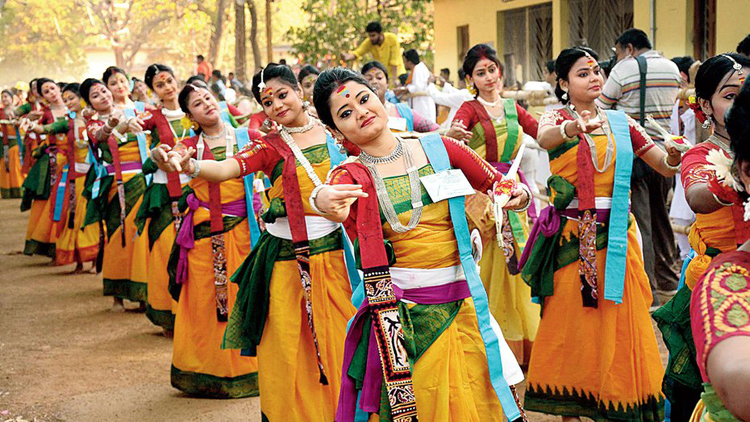 ---
---
Two ministers from Birbhum held a meeting with district administrative officials in Bolpur on Thursday and assured all help, including "financial", that Visva-Bharati may require to organise Basanta Utsav on Holi.
Administrative sources said the state government wanted to retain the tradition of Basanta Utsav being held on Holi as it had become an annual occasion for a large number of Bengalis to visit Santiniketan.
Agriculture minister Asish Banerjee and fisheries minister Chandranath Sinha held the meeting with the DM and the SP, among others.
Ashish Banerjee said: "Our chief minister, Mamata Banerjee, wants the tradition of Basanta Utsav being held on Holi to continue. The state government will take all responsibilities. Visva-Bharati will only organise the cultural event and the state government will take care of the rest."