Stalking and filming cry in heart of city
The stalker was arrested and booked under IPC Section 354D (stalking)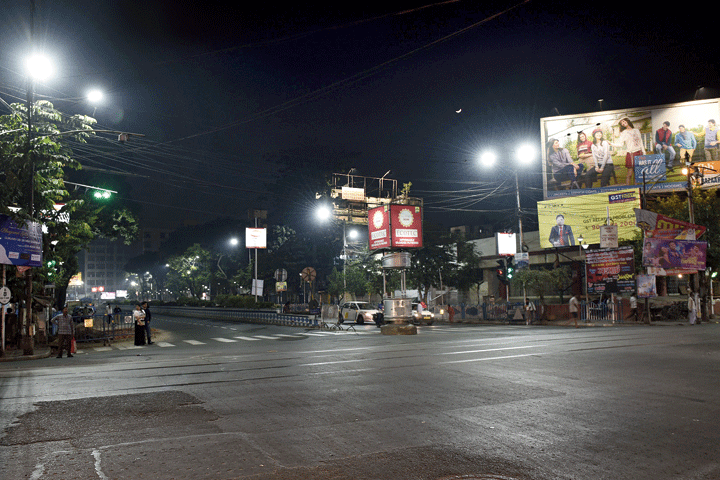 ---
|
Calcutta
|
Published 01.12.19, 08:26 PM
---
A 19-year-old woman ran to a traffic police sergeant in front of the Central Metro station on CR Avenue and complained that a man had made video recordings of her and been stalking her on Saturday evening.
Sergeant Subhankar Das immediately acted on the verbal complaint, caught hold of the man and took away his mobile phone, police sources said. Three video clips of the woman were allegedly found in the phone.
Billo Mangal Sarder, 33, a resident of South 24-Parganas, was arrested and booked under IPC Section 354D (stalking). He has been released on bail.
Section 354D defines stalking thus: "Any man who follows a woman and contacts, or attempts to contact such woman to foster personal interaction repeatedly despite a clear indication of disinterest by such woman; or monitors the use by a woman of the internet, email or any other form of electronic communication".
The maximum punishment for stalking is three years' imprisonment and fine for first conviction and five years' jail and fine for second or every subsequent conviction.
The 8.30pm incident — right in the heart of central Calcutta, at the crossing of CR Avenue and BB Ganguly Street — has again sparked questions about the safety of women in the city, especially after sundown.
The alleged molestation was reported the same day Calcutta police commissioner Anuj Sharma instructed all police stations to show zero tolerance to crime against women. Sharma asked his colleagues to respond promptly to any such complaint.
The top cop's message follows the rape and death of a veterinary doctor in Hyderabad on Wednesday night.
A senior officer of the city police said the woman was walking towards Esplanade along Central Avenue when she raised an alarm about the youth who was allegedly stalking her.
"The police personnel on duty there immediately stopped the accused youth. He was arrested and his mobile phone was seized," the officer said.
"We have found some videos of the woman in the phone," he said.
The incident is yet another pointer to the importance of self-defence courses for women. The city police have been running a five-day self-defence course for women since 2018. At the end of this year's course on Wednesday, police commissioner Sharma had announced that the programme would be held every three months, instead of once a year.
Arrest
The city police have arrested a 14-year-old boy in connection with the alleged sexual harassment of two minors in Kalighat on Friday. The teenager's arrest on Saturday took the number of people rounded up in the case to three.