St Joseph's School Darjeeling to host two-day alumni meet
Sikkim chief minister P.S. Golay and GTA chief executive Anit Thapa will be the chief guests on each day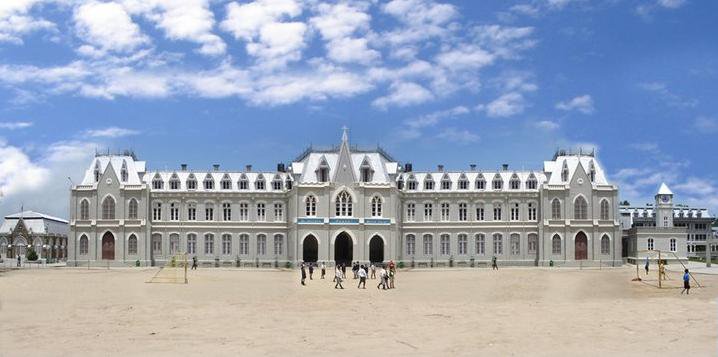 St Joseph's School (North Point), Darjeeling
Facebook/ @sjcnorthpoint
---
Darjeeling
|
Published 01.09.22, 02:10 AM
|
---
St Joseph's School (North Point), Darjeeling, will host a two-day alumni congress of the north zone of The Federation of Jesuit Associations of India (JAAI) this week where Sikkim chief minister P.S. Golay and GTA chief executive Anit Thapa will be the chief guests on each day.
Thapa will be the chief guest on Friday and Golay on Saturday.
This congress, normally held once in three years, is being organised in the hill town for the first time by the Darjeeling Province Jesuit Alumni Association. Around 60 delegates of alumni associations from top Jesuit institutions of Delhi, Calcutta, Patna, the Northeast and Nepal, among others, will attend the event.
Father Stanley Varghese, the rector of SJC (North Point), said: "There will be a focused discussion on how we can take forward education in respective places, the role of alumni towards society. Many associations will also explore the possibility of helping other alumni and taking up collaborative projects."
Thapa is also an alumnus of a Jesuit institution, St Alphonsus School, in Kurseong. Golay's two sons, Aditya who is an MLA in Sikkim, and Prabhakar, the chief patron of Garib Jan Kalyan Prakostha, a social organisation, are also alumni of Darjeeling North Point and both have been invited to the event.
This would be Golay's first visit to Darjeeling after being elected the chief minister of Sikkim in 2019. Golay studied at the Darjeeling Government College and shares close ties with the hill town.
This Darjeeling visit of his, however, will be strictly apolitical.
"This congress has been christened the NJAAI MILAN 2022 and the theme is 'fire that kindles other fires; reigniting and reuniting for our common home'," said rector Varghese.
The Jesuit Order "Society of Jesus" was founded by St Ignatius of Loyola in the 1530s and one of his first companions was the professor of the Paris University, Francis Xavier. He came to India in 1542 and opened the first Jesuit school in Goa in 1543.
Father Henri Depelchin was the first Jesuit to reach Darjeeling town in January 1888.
In India, the Jesuits run not less than 38 university colleges, five institutions of business administration and nearly 155 high schools.