Speedsters rule Parama
Speed cameras across Calcutta resulted in the prosecution of 606,000 people of which 140,000 reported from the flyover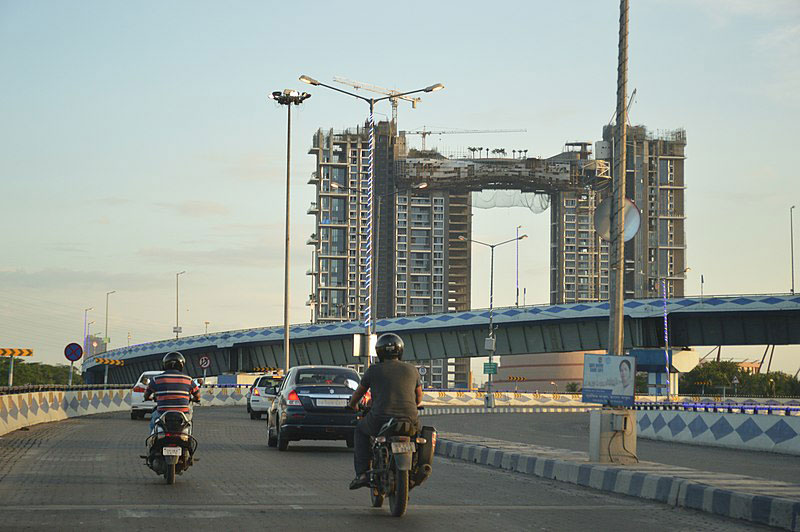 ---
|
Calcutta
|
Published 13.02.20, 07:55 PM
---
More than one-sixth of speeding cases across the city in the past year have occurred on the Parama flyover.
Speed cameras across Calcutta have resulted in the prosecution in 606,000 cases, of which 104,000 were reported from the flyover.
Thousands of vehicles ply along the flyover every day for a smooth ride, bypassing multiple traffic signals on roads below. But many violate the speed limit set by police, resulting in accidents.
The speed limit for all vehicles on the flyover is 60kmph.
Last August, a resident of Behala, Joydeb Hazra, riding pillion on a motorcycle had been flung off the vehicle after it hit the parapet at the junction of the flyover and the ramp connecting it to the AJC Bose Road flyover. He died of injuries after landing on the road 35ft below, near Beckbagan.
Last December, Kamalesh Singh, a resident of Kidderpore's Karl Marx Sarani, had fallen off the flyover and landed in front of Topsia police station. He died of injuries.
Both motorcyclists had failed to negotiate the steep turns at high speed and had hit the parapet, according to CCTV footage. A "little constraint and control" could have saved the lives, an officer said.
Accidents involving four-wheelers point to motorists' tendency to speed, thinking that "no one is watching on an empty flyover", the police said.
"Most people think they can speed in the absence of cops," a traffic police officer said. "They slow down in front of electronic display boards and speed immediately after crossing them, thinking they will not be prosecuted. There are many speed cameras on the flyover that are deliberately not fitted with display boards to discipline such people."
Now, there are 41 speed cameras installed along roads and bridges and flyovers across the city — the majority being on flyovers and along the Bypass. Apart from officers posted at the ends of the flyover for quick response in case of any accident, sergeants keep moving on the flyover to maintain vigil and discipline above the ground, the police said.