South Point High School closed for a week amidst coronavirus fears
South Point has deferred all activities scheduled for next week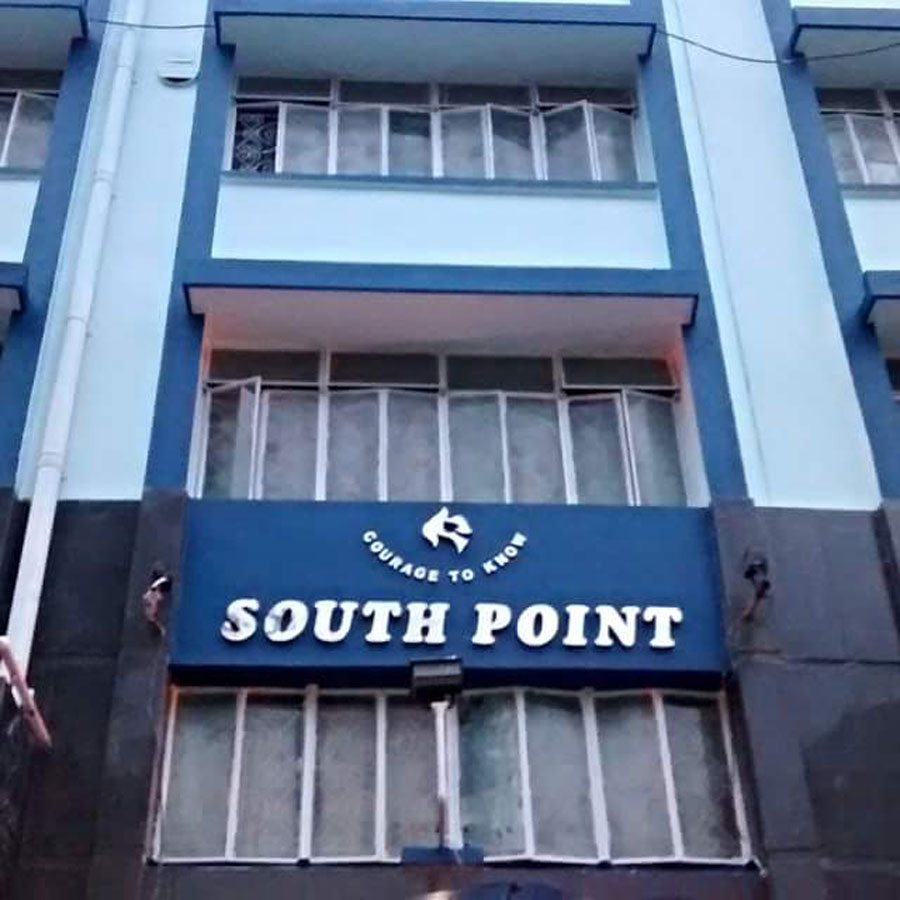 ---
|
Calcutta
|
Published 13.03.20, 09:20 PM
---
South Point School will remain closed for at least a week as precaution against the coronavirus, while many more schools continue to function.
Schools have been shut down in Delhi, Kerala, Bihar, Odisha and some cities in Maharashtra though some of these places have not recorded any coronavirus cases.
Bengal, too, did not record any coronavirus case till Friday evening but several medical practitioners say children should not be unnecessarily exposed to large gatherings.
Several schools have advised parents not to send their wards to school if they are down with fever, coughing or suffering from any infectious disease till the time they get a fitness certificate from a doctor.
But doctors say this should be the standing directive throughout the year and not just when there is an outbreak at the door.
"It is advisable to keep children at home if they have any kind of infection, be it cough and cold or fever, because it is contagious and can infect other children. However, those children who suffer from these symptoms because of allergy can be excused. In places like Singapore, I have seen children being screened with a laser thermometer before being allowed into school," said Apurba Ghosh, the director of the Institute of Child Health.
"But under the given circumstances, it is advisable to keep children at home and not expose them to huge public gatherings," Ghosh said.
South Point has deferred all activities scheduled for next week. Teachers, however, will go to school.
"We have suspended all activities till March 21 and we will take a decision on the week after after assessing the situation and how things turn out," said Krishna Damani, a trustee of South Point.
The La Martiniere schools and Modern High School for Girls are still open. South City International School has declared a holiday from Monday for students up to Class II. La Martiniere for Boys will mark children absent but not take it into account while calculating annual attendance.
Amity University has asked all students to stay home and attend classes online for the rest of the month.
Sushila Birla Girls' School, Birla High School for Boys and Apeejay Schools are on term break. Don Bosco, Park Circus, will close for term break after Saturday and St Xavier's school after Monday.