Labs earn praise for high number of tests...
...but backlog mounts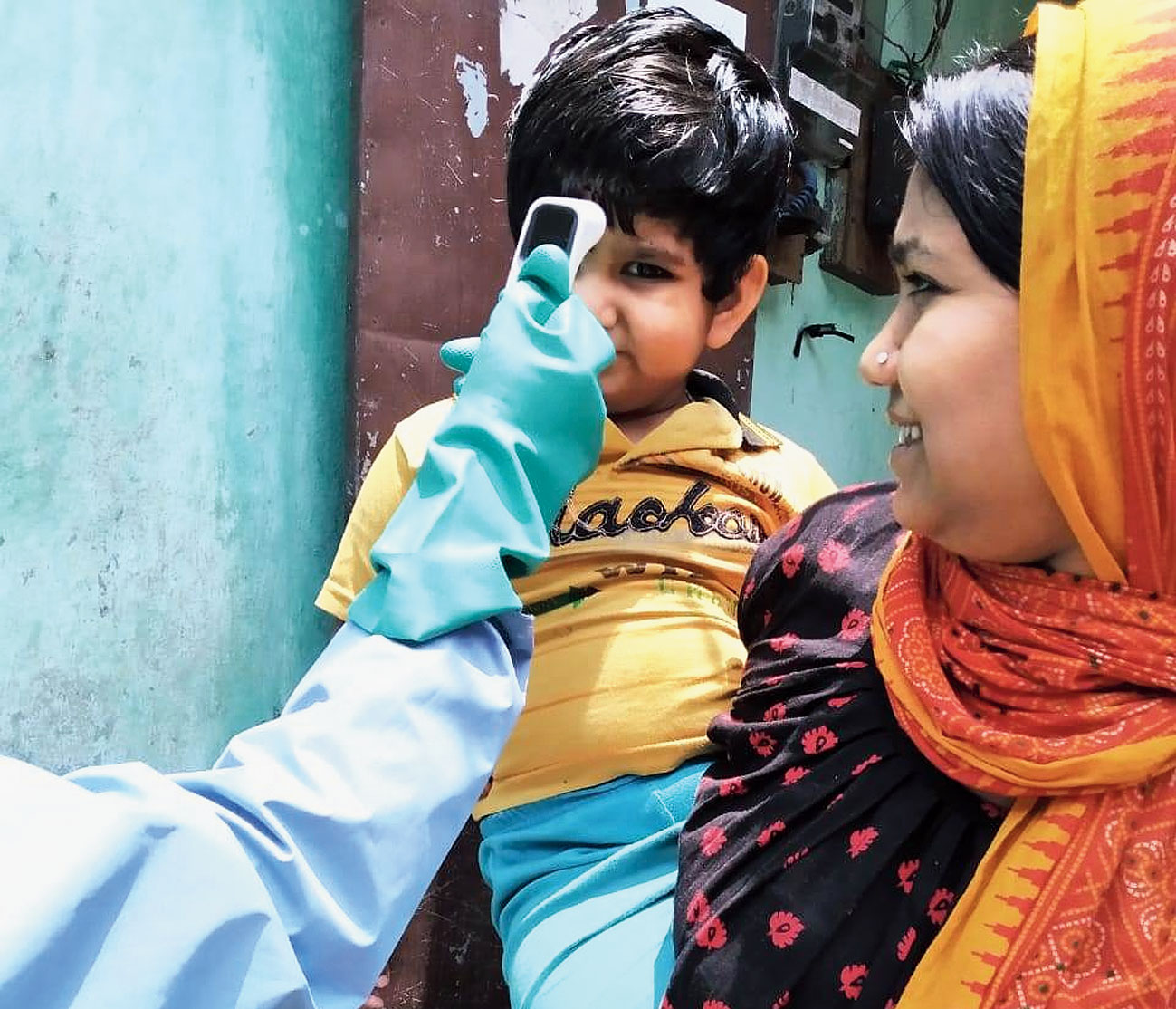 ---
|
Malda
|
Published 31.05.20, 07:49 PM
---
Laboratories to check Covid-19 swabs in Siliguri and Malda have been lauded for huge number of daily tests they conduct, but both the facilities have backlog of samples because of vast areas they cater for in north Bengal.
When the coronavirus started spreading across the country, the Indian Council of Medical Research approved testing of samples of suspected patients at the labs in the North Bengal Medical College and Hospital, Siliguri, and the Malda Medical College and Hospital.
"In terms of number of tests, the NBMCH lab is in the fifth position in the country. Doctors and technicians have been discharging their duties efficiently. It is because of their hard work that the lab is performing well. The lab at the MMCH is also doing well," said Bengal tourism minister Gautam Deb.
The Siliguri lab tests around 1,200 samples a day. The facility has nine technologists, four molecular microbiology scientists, five doctors of microbiology and eight data entry operators.
"Our laboratory is one of the youngest labs in Bengal.We have been working in a manual way which used to take time to generate a report. But it is good that we have received an RNA extraction machine that would help us increase the number of tests to around 2,000 in a day," said Arunava Sarkar, head of the microbiology department as well as the principal investigator of the lab.
Over 1,000 extra samples pile up at the NBMCH lab every day as it caters for Darjeeling, Kalimpong, Alipurduar, Cooch Behar and Jalpaiguri districts.
Similarly, 700 to 800 swab samples are tested at the Malda lab daily. On certain days, even 1,500 swab samples are tested to clear the backlog.
"Along with Malda, samples of North Dinajpur and South Dinajpur districts are also tested at the lab. We have only one virologist and all of us are putting in best efforts for maximum tests. There are instances when we have even tested 1,500 samples a day," said an official at the MMCH.
Although both the labs are functioning at their optimum capacity, the pressure continues to mount because of a surge in number of suspected Covid-19 cases and return of migrant labourers.
"The backlog is quite high and every day, fresh samples are coming in to both the labs. In Malda alone, there was a backlog of over 4,500 samples on Wednesday," said a source in the health department.
With the health department coming up with a new SOP (standard operating procedure) on testing migrant workers, it is likely to reduce the inflow of samples to some extent.
"TrueNat machines, also used to conduct coronavirus tests, were installed in some other districts of north Bengal. These are likely to ease the load further," an official said.