Sena to fight in 15 seats, hint at advantage for TMC in vote split
In the 2016 Assembly elections, the Sena had contested from 21 seats and all its candidates forfeited their deposits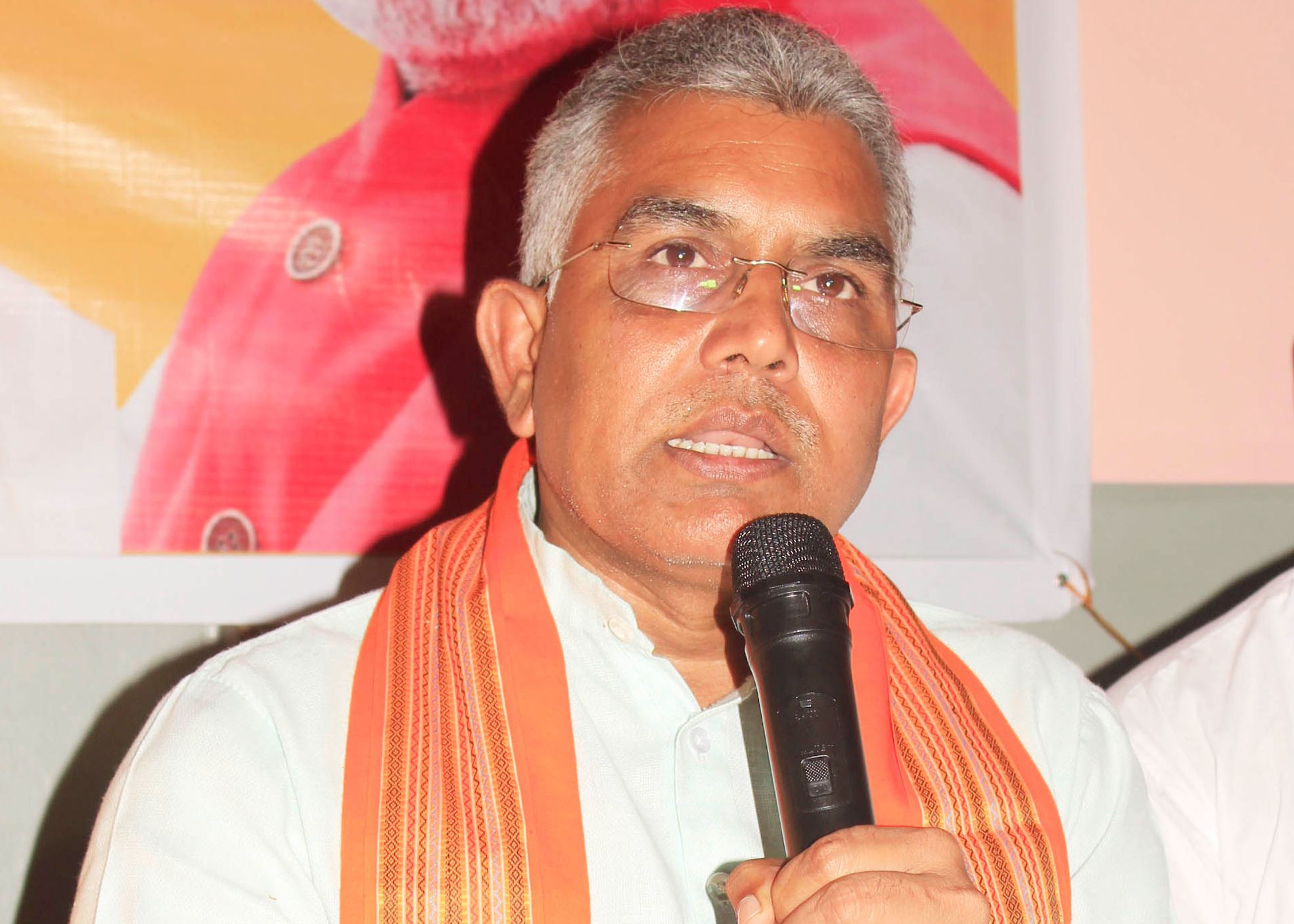 ---
|
Calcutta
|
Published 28.03.19, 07:44 PM
---
NDA constituent Shiv Sena has decided to contest Lok Sabha polls in Bengal for the first time and field "only Hindu" candidates from 15 seats — a move that is likely to erode the BJP's vote share and benefit the Trinamul Congress.
The Sena's Bengal general-secretary Ashok Sarkar on Thursday declared his party's decision to take on both the BJP and Trinamul in the 15 seats — Calcutta South, Dum Dum, Basirhat, Barasat, Barrackpore, Jadavpur, Midnapore, Contai, Birbhum, Bolpur, Bankura, Bishnupur, Purulia, Murshidabad and Malda North.
"We have already announced candidates for 11 seats. By Sunday, we will declare four more candidates. This is historic," said Sarkar, an expelled BJP leader known for his differences with BJP state unit chief Dilip Ghosh.
In the 2016 Assembly elections, the Sena had contested from 21 seats and all its candidates forfeited their deposits. The party had received a total of 49,218 votes in the 21 seats, with a vote share of 0.09 per cent.
However, the entry of Uddhav Thackeray's party in the fray could play spoilsport for the BJP in some seats in the Lok Sabha polls. If that happens, it would benefit Mamata Banerjee — known for her good terms with Thackeray — in her mission to minimise the BJP's gains in Bengal.
Although the BJP did manage to pull off an uneasy alliance with the Sena in Maharashtra, their ties remain testy after years of public criticism of Prime Minister Narendra Modi and his government by Thackeray's party.
Sarkar, however, ruled out an understanding with Mamata's party.
"That's not true. The BJP in Bengal is not capable of taking on Trinamul. That is why we had to enter the contest. The BJP in Bengal is a collective of tainted and failed leaders of Trinamul. It is virtually an arm of the ruling party," said Sarkar.
"Ours will be only Hindu candidates. The BJP came to power beating the Hindutva drum, but it has lost its way. We will save Hindutva in Bengal," he added.
Sarkar said he himself would contest from Midnapore to take on Dilip Ghosh. "I want to defeat him, above all else," said the Sena leader.
Reacting to the development, BJP state general-secretary Sayantan Basu — against whom the Sena has decided to field a candidate in the Basirhat Lok Sabha seat — said his party was not worried. "They will not be able to get more than 500 votes in any seat. They will not dent us here," said Basu.