Shield for lesbian couple
The vacation bench judge also directed the officer-in-charge of the police station to post a picket in front of their home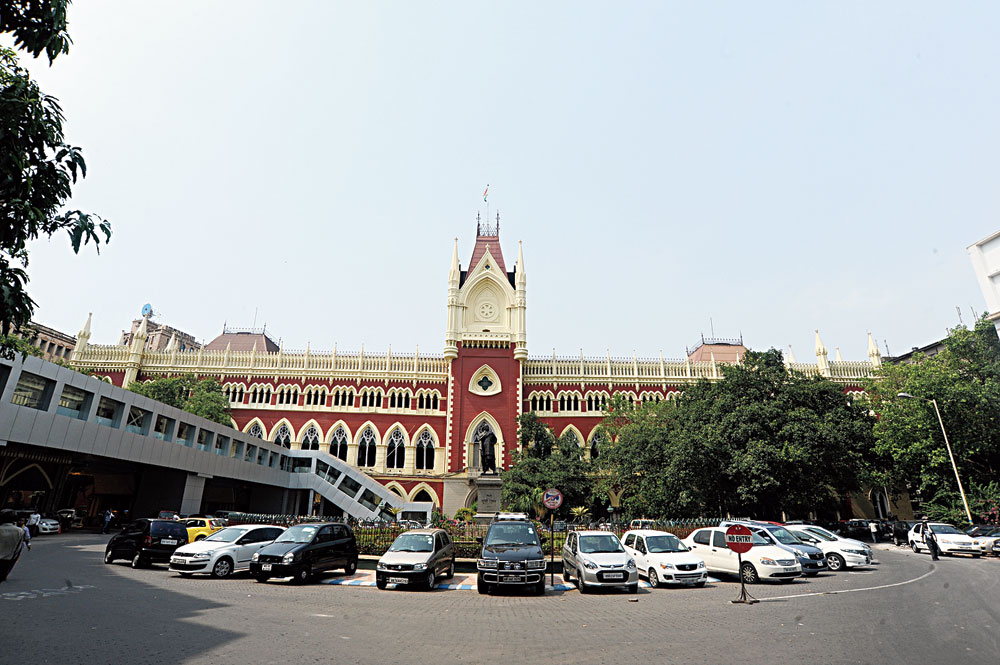 Calcutta High Court
A file picture
---
Calcutta
|
Published 28.05.19, 11:09 PM
|
---
A vacation bench of the high court on Tuesday directed a police station in south Calcutta to provide "adequate protection" to a same sex couple so they could feel safe.
The vacation bench judge, Pratik Prakash Banerjee, also directed the officer-in-charge of the police station to post a picket in front of their home.
"The officer-in-charge of the... police station is directed to provide adequate protection to the petitioners…. And post a police picket so that the petitioners can lead their life without further hazards," the judge said.
The two women had approached the bench expressing apprehensions of honour killing by family members of one of them.
Appearing for the women, lawyer Dipankar Pal submitted before the bench: "The father, brother and other family members of one of the women are threatening to kill my clients. A man named Ganesh Mondal, who claims to be an officer at Lalbazar, is threatening them regularly over the phone."
The lawyer submitted that as citizens of this country, his clients should get protection from the police.
The judge asked lawyer Tapan Mukherjee, who was appearing for the state: "What is your government doing? Why are the petitioners living in fear? Honour killing in Bengal? It happens in UP, Bihar and other states."
"But it is merely an apprehension, My Lord," Mukherjee replied.
Justice Banerjee then asked counsel Pal whether the women were adults.
Pal replied: "One of them is 29 years old and the other 28. One of them works at a call centre. The other is a postgraduate and works at a private company. One of them left her house and is staying with her partner in her parents' house. The father and other family members of the woman who left her house have been threatening the couple."
The judge asked Pal to place documents to prove his clients were adults and that they were entitled to protection in accordance with the Supreme Court's order on same sex relationship.
Last year, a five-judge constitution bench of the apex court, headed by then Chief Justice Dipak Misra, had unanimously decriminalised private homosexual acts between consenting adults, striking down as unconstitutional a British-era provision that punished such acts with jail terms up to life.
The Calcutta case will come up for hearing before a regular bench after the high court reopens after a 15-day summer vacation.