Salt Lake mayor rings wetlands alarm bell
Sabyasachi Dutta says his complaints have been ignored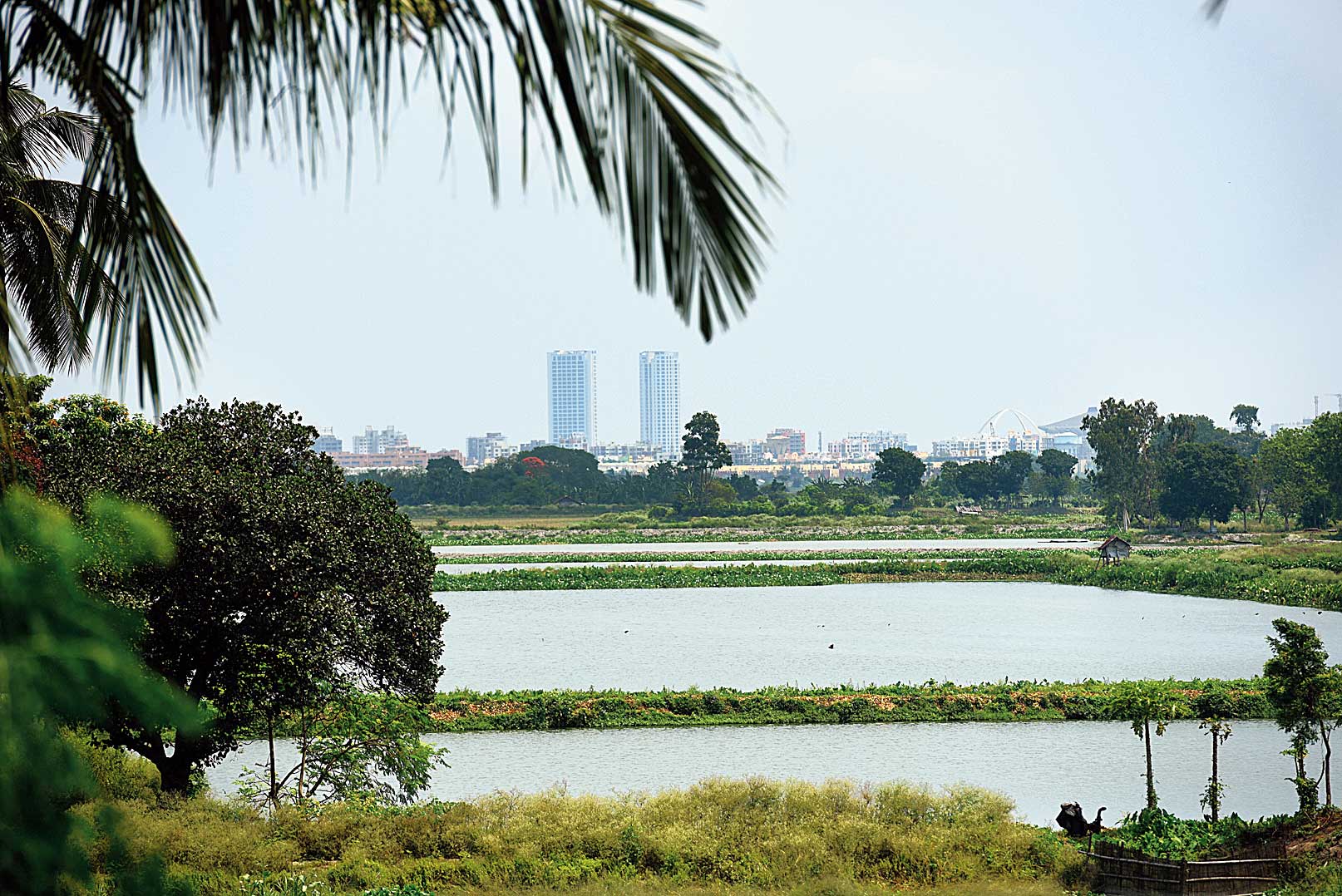 The East Calcutta Wetlands
Telegraph picture
---
Calcutta
|
Published 02.02.19, 08:22 PM
|
---
Realtors are filling up the East Calcutta Wetlands and complaints to the environment department have had no effect, Salt Lake mayor Sabyasachi Dutta alleged on Saturday.
Dutta was speaking in the presence of environment minister Suvendu Adhikari at a World Wetlands Day programme at Khasmahal, adjacent to Chaker bheri, a water body in the Bidhannagar Municipal Corporation area.
"Realtors are eyeing the region," Dutta said, referring to the 12,500 hectare Ramsar site. "High-rises are coming up and filling up water bodies has disturbed the ecological balance in the area.
"I submitted a seven-page letter to everyone concerned, including the environment department, long ago with specific complaints but there has been no response so far."
Adhikari, who has been in the department for about seven months, vouched not to allow a "single water body to be filled up" till he remained the environment minister.
The Bidhannagar part of the East Calcutta Wetlands has 65 water bodies, which sustain close to 6,600 fishermen in the area.
Apart from providing a livelihood, the water bodies in the region play a pivotal role in drainage, auto filtration of waste water released from adjacent urban areas as well as recharging groundwater.
Dutta claimed the water bodies had been "unscientifically dredged", affecting the livelihood of fishermen.
He referred to Goltala bheri that was dug up to a depth of 14ft on one side but not on the other.
"This unscientific dredging will have severe impact on fisheries in the area," he said.
Adhikari said he was aware of his responsibilities. "Apart from being the environment minister, I'm also the chairperson of the East Calcutta Wetlands Authority…. I would like to say that I will not allow a single water body to be filled up till I am occupying the chair of the environment minister."