Salt Lake lends voice
The Telegraph spoke to some of them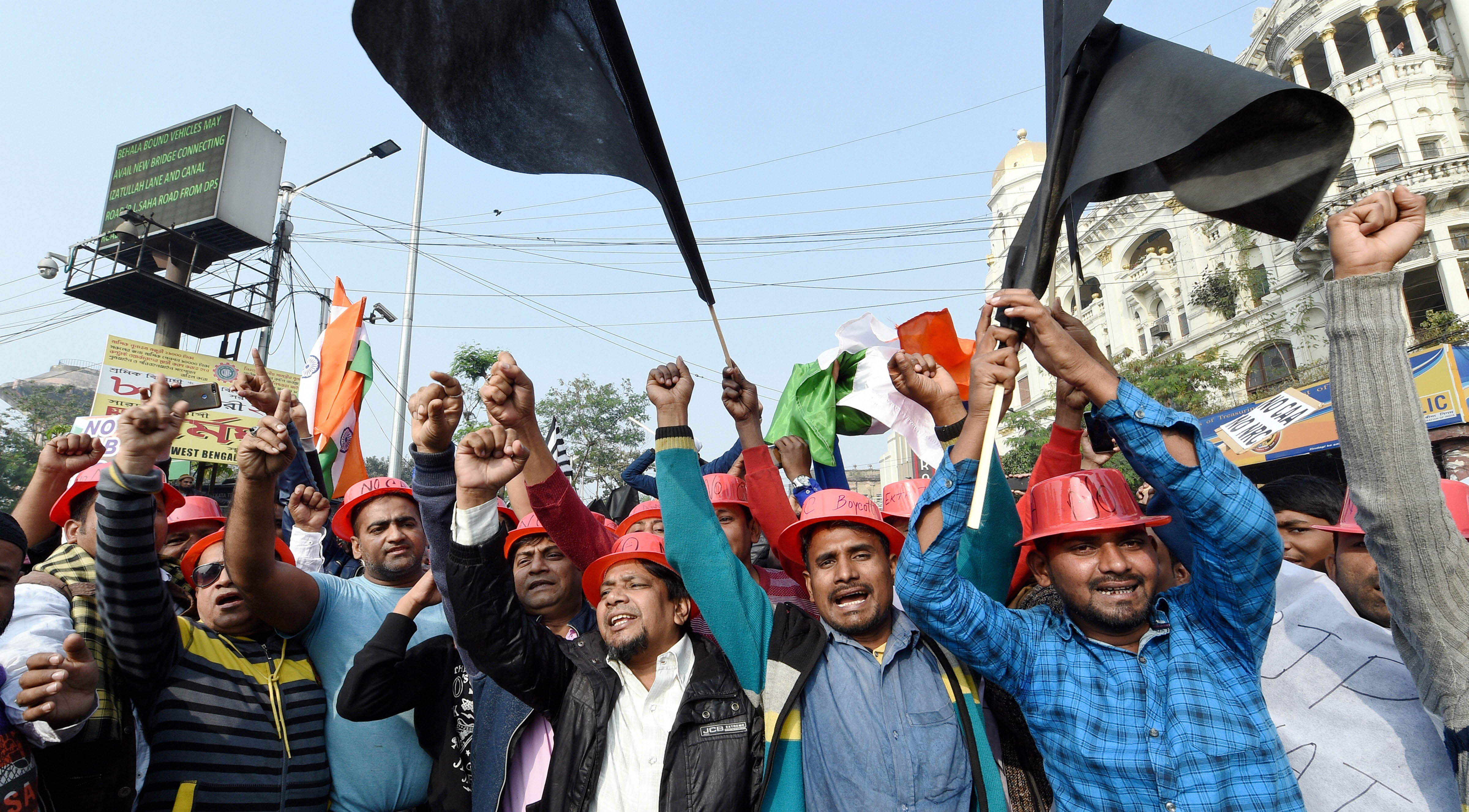 Protestors hold placards and raise slogans during a demonstration against the Citizenship Amendment Act (CAA) and NRC, in Kolkata, on December 22, 2019.
(PTI)
---
Calcutta
|
Published 23.12.19, 09:35 PM
|
--- Hundreds gathered at the Karunamoyee intersection to protest against the Citizenship (Amendment) Act and the National Register of Citizens on Monday. Snehal Sengupta of The Telegraph spoke to some of them.
Had to come out
Sukumar Chakraborty, 82, rarely steps out of his DL Block home these days. He even needs assistance to move from one room to another. On Monday, Chakraborty, who retired from Oil and Natural Gas Corporation, hailed a rickshaw and went to Karunamoyee. "Both my son and daughter-in-law had asked me not to go but I did not listen to them," he said
Protest first
A Salt Lake-based businessman rescheduled a meeting to take part in the rally with friends. Parnob Banerjee, 28, said that he felt that the entire exercise was based on religious profiling. "Religious beliefs are being used to create differences in our country. We just want to be known as Indians," Parnob said. "Why should we be divided as Hindus or Muslims? How is it going to help the country in the long run?" he wondered.
Can't Understand
Mandira Bhattacharya, 58, a resident of Salt Lake's HB Block walked from City Centre to the Karunamoyee bus stand. She flew out to Chennai in the evening."I don't understand why would anyone need to prove their citizenship when we have voted in countless elections, filed our taxes and what not," Bhattacharya said.