Sabyasachi Dutta resigns as Salt Lake mayor
Thirty five of Trinamul's 39 councillors in the 41-member civic body had called for a no-confidence motion against Dutta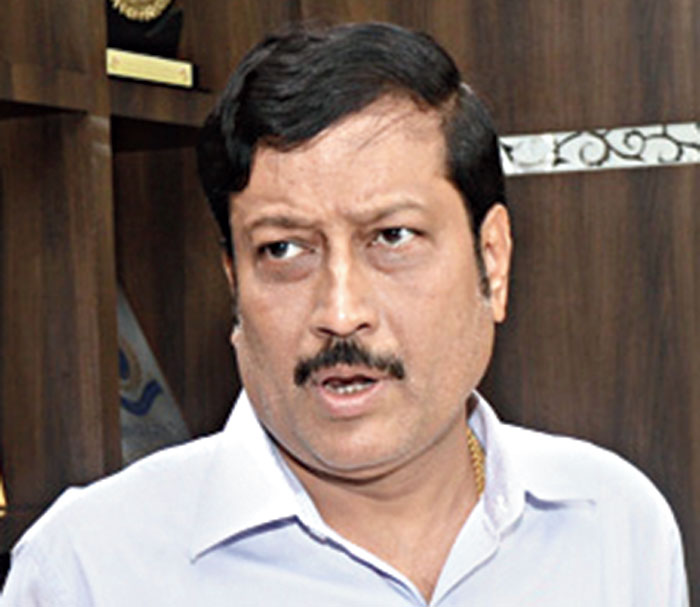 ---
|
Calcutta
|
Published 18.07.19, 08:22 PM
---
Sabyasachi Duta stepped down from the post of mayor of the Bidhannagar Municipal Corporation on Thursday after it became clear that he would not have the support to win a no-confidence motion Trinamul was planning to move against him.

Thirty-five of Trinamul's 39 councillors in the 41-member civic body had called for a no-confidence motion against Dutta in a petition handed to to chairperson Krishna Chakraborty on July 9.
"It was never my intention to continue as mayor in perpetuity. I was preparing to resign when I saw tremendous haste in the power corridors to remove me from my post. I was sad to know how my colleagues were intimidated and forced to sign the petition calling for a no-confidence motion against me," Dutta, also the Rajarhat-New Town MLA, said on Thursday.
"I am being removed as I had tried to stop several illegal practices, including illegal construction, especially in Rajarhat and Gopalpur. I had been lodging FIRs and had alerted the departments concerned but no action was taken. I had also tried to prevent water bodies from being filled. All these have backfired," Dutta said.
Trinamul sources said Dutta, who represents ward No. 31 in the civic body, was aware of the differences among the 35 councillors who had signed the petition. Some of them sounded unsure about removing Dutta, since that might facilitate the ascent of deputy mayor Tapas Chatterjee, who had joined Trinamul from the CPM, to the post.
A corporation official said Dutta could have been unseated if 22 of the 41 councillors had voted for the motion.
"It became clear to Dutta that he would not be able to muster a majority. So, he decided to quit," said a Trinamul source. "He has been acting on advice of Mukul Roy (BJP leader and former Trinamul No. 2)."
The resignation came a day after Calcutta High Court quashed a notification issued by the corporation's joint commissioner to call a meeting of the councillors to move a no-trust motion against Dutta. The order followed a petition filed by Dutta challenging the legality of the notification.
The court gave liberty to the chairperson of the civic body to issue a fresh notice in two days "in accordance with law" to convene the meeting.
The party decided to come down on Dutta, who had been repeatedly embarrassing Trinamul by making statements that went against its stand, after he criticised the Mamata Banerjee government at a July 5 rally in Salt Lake's Vidyut Bhavan.