Rs 70-lakh sex toys seized from Behala's Parnasree
The toys, from China and Taiwan, are suspected to have been smuggled into India through the Bhutan border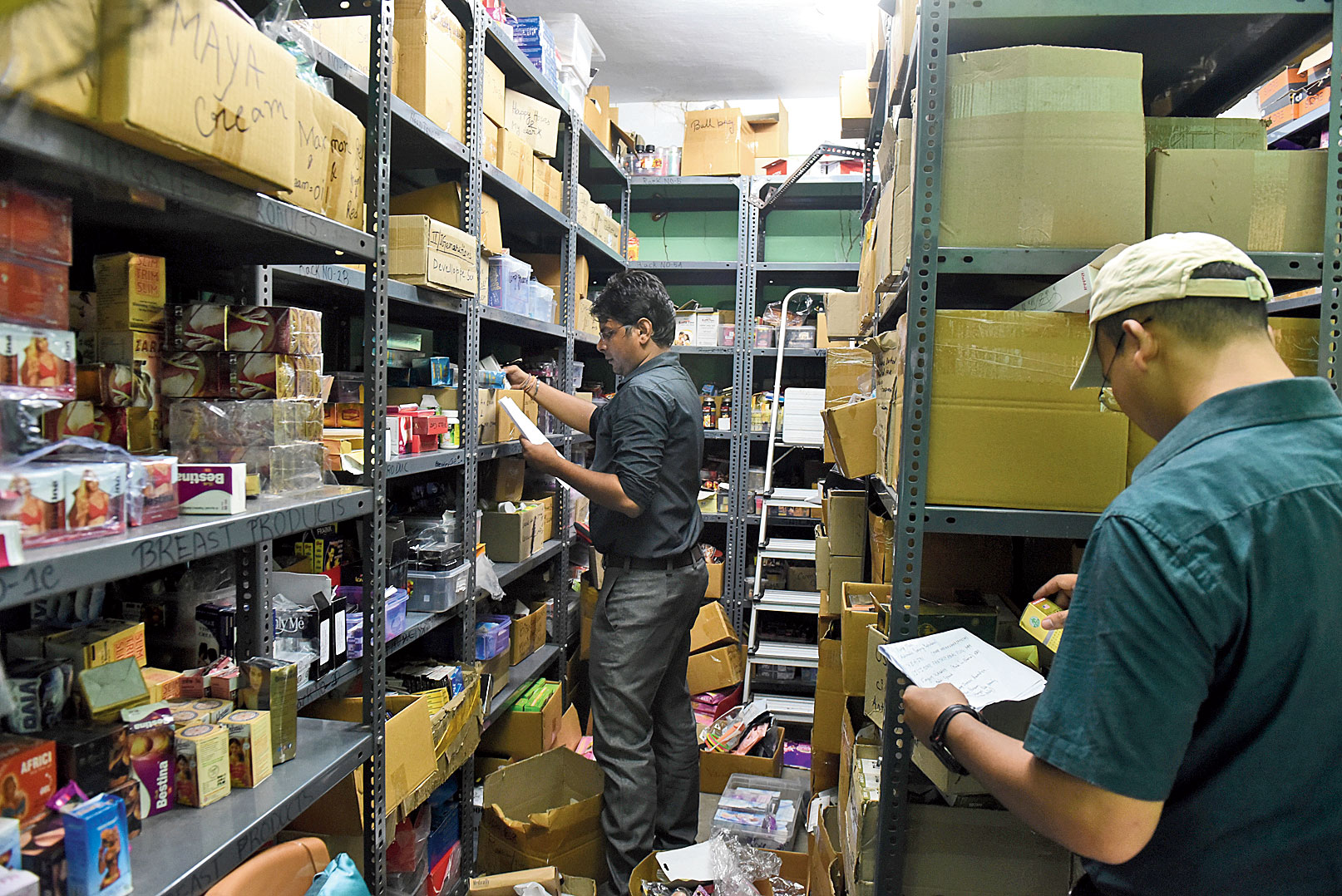 The seized cartons of sex toys in the house in Parnasree, Behala, on Thursday.
Picture by Pradip Sanyal
---
Calcutta
|
Published 19.09.19, 09:14 PM
|
---
The Calcutta wing of the customs department seized sex toys worth more than Rs 70 lakh from a house in Behala's Parnasree on Thursday.
The toys, from China and Taiwan, are suspected to have been smuggled into India through the Bhutan border, a customs officer said.
Customs officials raided the house at 24 Nivedita Sarani, off Parnasree Airport Road, based on specific information and seized cartons of toys, the officer said.
They were sold online through a website created by the person who ran the business, he said.
The building had been designed as a centre for bridal make-up and trousseau decoration. There were nine women working in the office when the customs team raided the building. The office has a trade licence for running a computer centre, the officer said.
"The building has a CCTV camera at the entrance. So, we had to be careful. On entering the house we found several boxes with seals of online shopping portals," he said.
"Investigations showed two men had launched a website through which they would take orders and supply products to people using logos of reputable online shopping portals."
The two were business partners. One of the men was detained at the spot while the other is still to be traced. There were no valid documents for the toys, the officer said.
According to the customs rules, if the seized consignment is valued at Rs 20 lakh or more, the accused can be arrested on bailable charges. If the value is Rs 1 crore or more, the accused can be arrested on non-bailable charges.
"The value assessment is still on. So far, the goods that have been accounted for are valued at Rs 70 lakh," the officer said.