'Rs 2-crore green fine' on Salt Lake civic body
The corporation had earlier been fined Rs 10 lakh for failing to cordon off the dumping site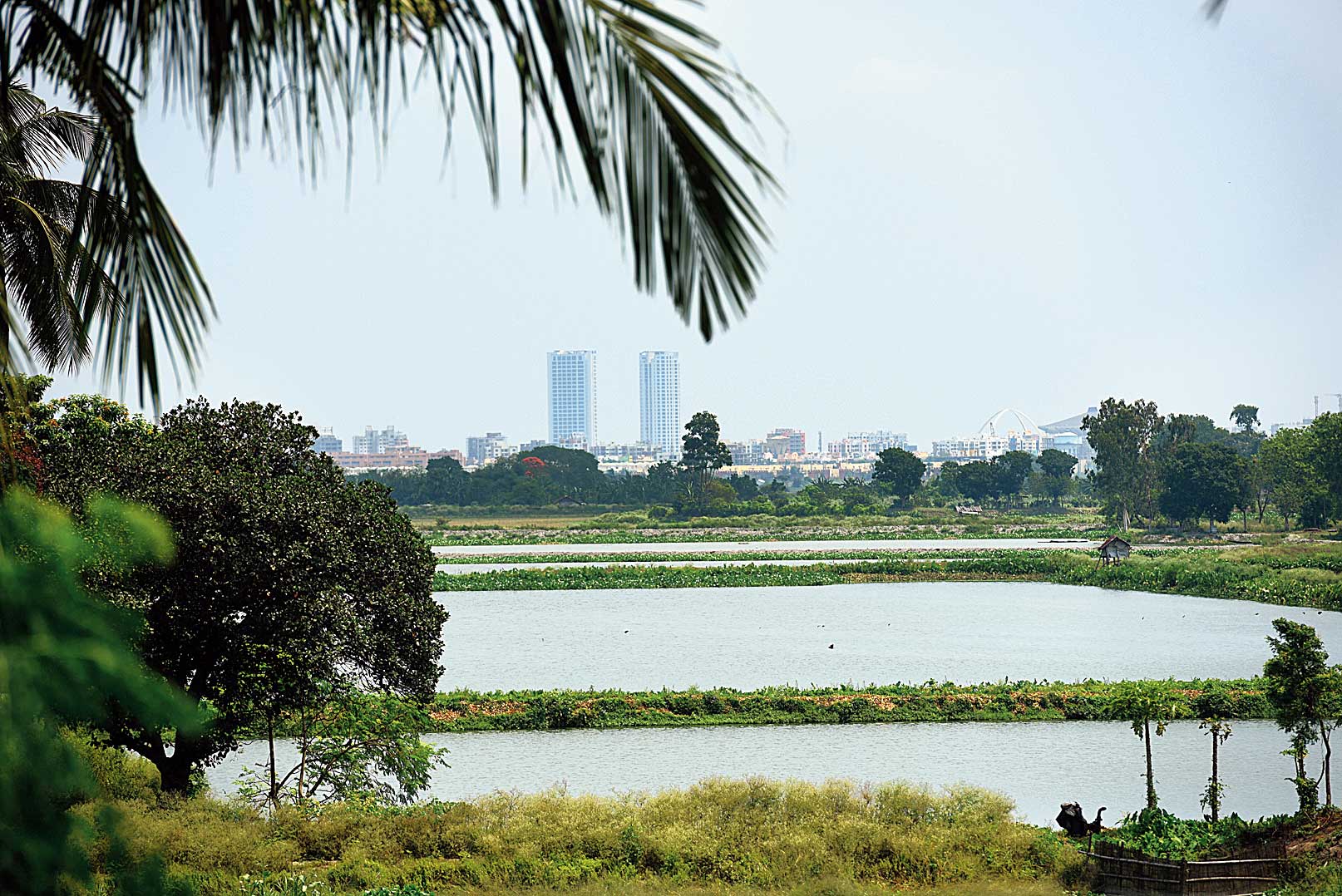 The guarantee money will be refunded to the corporation if they cordon off the dumping site and prepare a detailed action plan on solid waste disposal and management within 15 days
Telegraph file picture
---
Calcutta
|
Published 25.11.19, 08:34 PM
|
---
The National Green Tribunal on Monday fined the Bidhannagar Municipal Corporation Rs 2 crore for failing to comply with its order to cordon off a dumping site near Sector V to prevent contamination of East Calcutta Wetlands, said petitioner Subhas Dutta.
"I have heard about the order but will be able to comment after going through it," Krishna Chakraborty, the mayor of the Bidhannagar Municipal Corporation, told Metro.
The bench of Justice S.P. Wangdi and expert member Saibal Dasgupta, which passed the order, also asked the civic body to pay an additional Rs 50 lakh as performance guarantee.
The guarantee money will be refunded to the corporation if they cordon off the dumping site and prepare a detailed action plan on solid waste disposal and management within 15 days.
The fine and the performance guarantee will have to be deposited with the Central Pollution Control Board.
The corporation had earlier been fined Rs 10 lakh for failing to cordon off the dumping site, which adjoins Mollar Bheri.
Petitioner Datta, an environment activist, said the bench expressed dissatisfaction with the action taken report submitted by the civic body.
The bench advised officials of the civic body to visit Indore and Ahmedabad to learn proper solid waste management.
The East Calcutta Wetlands perform a key ecological role by naturally treating Calcutta's effluent and making it fit for use in agriculture and fishery. The high court has banned all activities that can vitiate the water bodies or lead to change in land-use.
A few days ago, mayor Chakraborty had told this newspaper that the civic body, helped by the urban development department, had been searching for a site for solid waste disposal but was yet to find one. "We have been offered a plot in Barasat but it is unsuitable because transportation will take a lot of time," she had said.