Rhino census begins in two north Bengal forests
In the 2015 census, 53 rhinos were counted in Gorumara, and 214 in Jaldapara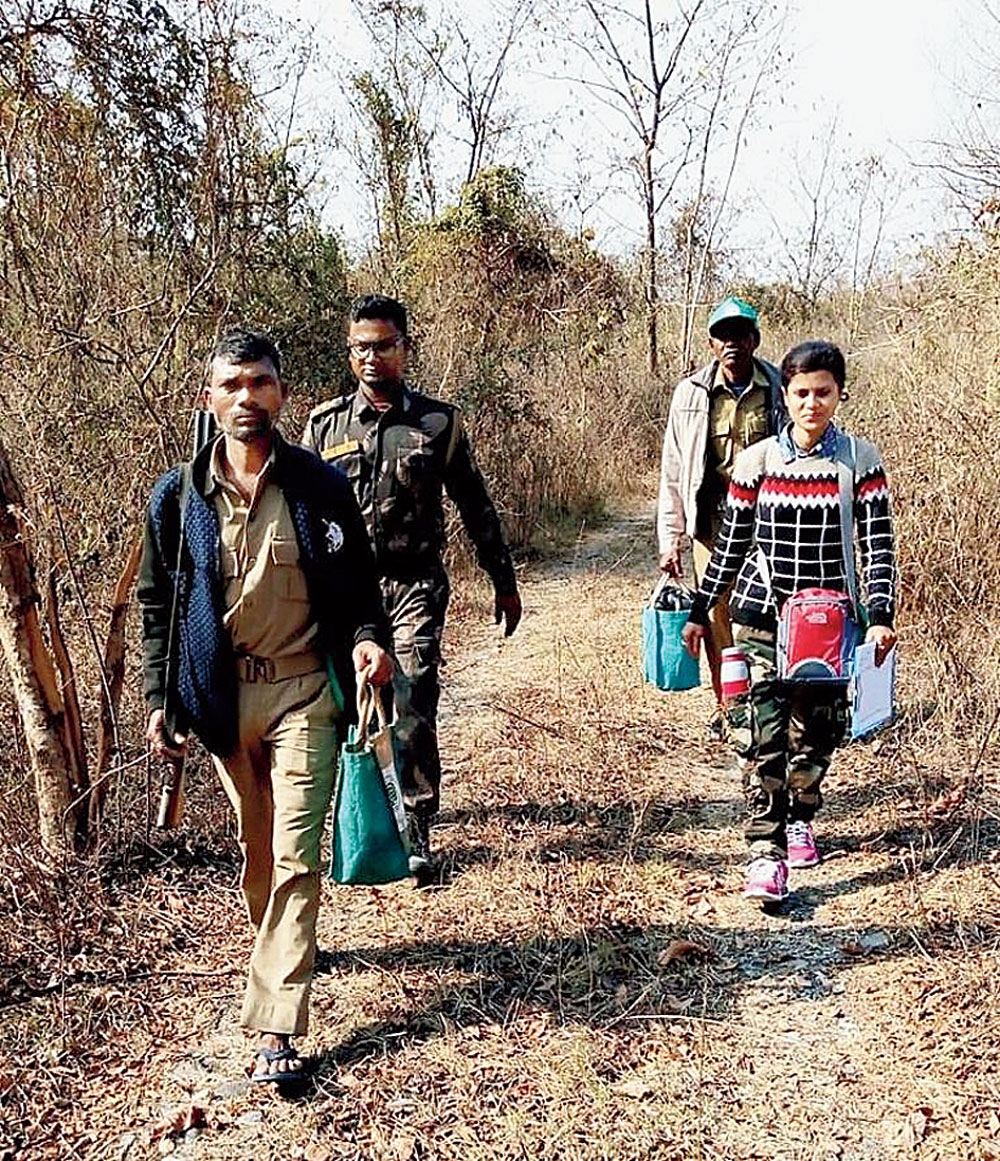 Members of a census team in Gorumara on Tuesday
Telegraph picture
---
Jalpaiguri
|
Published 13.02.19, 08:06 PM
|
---
The census of one-horn rhinos in two national parks in Bengal has begun.
While the count concluded in the Gorumara National Park in Jalpaiguri district on Wednesday, the exercise will begin in the Jaldapara National Park in Alipurduar district on Friday.
The one-horn rhino is found only in the two parks in the state.
In the 2015 census, 53 rhinos were counted in Gorumara, while the number was 214 in Jaldapara.
"Unlike the earlier censuses wherein the animal was counted only through direct sighting, the teams engaged by the forest department this time would collect the dung of rhinos. We will analyse the DNA of the dung to estimate the rhino population and it will be checked with the data of direct sighting," said Ujjwal Ghosh, chief conservator of forests (wildlife, north).
During the census, the entry of visitors is prohibited in Gorumara and Jaldapara, foresters said.
In Gorumara, around 100 persons, including forest guards, were engaged for the census, along with 18 pet elephants.
"In recent years, many rhinos were poached in Gorumara and Jaldapara. We hope rhino population will go up in both the forests," said Animesh Bose, a wildlife conservationist in Siliguri.
The census teams have been asked to check out the status of rhino habitats and find out whether there is adequate forest cover and fodder for the animals.
"The sex ratio of rhinos is less than 1: 2 (two females per one male) in Gorumara. Hence, there are frequent incidents of infighting, leading to the death of rhinos. After the census, we will be able to know whether the number of females has increased," a forester said.