Residents of 14 buildings can return home: East-West Metro
Kolkata Metro Rail Corporation wants residents to return to their homes before Mahalaya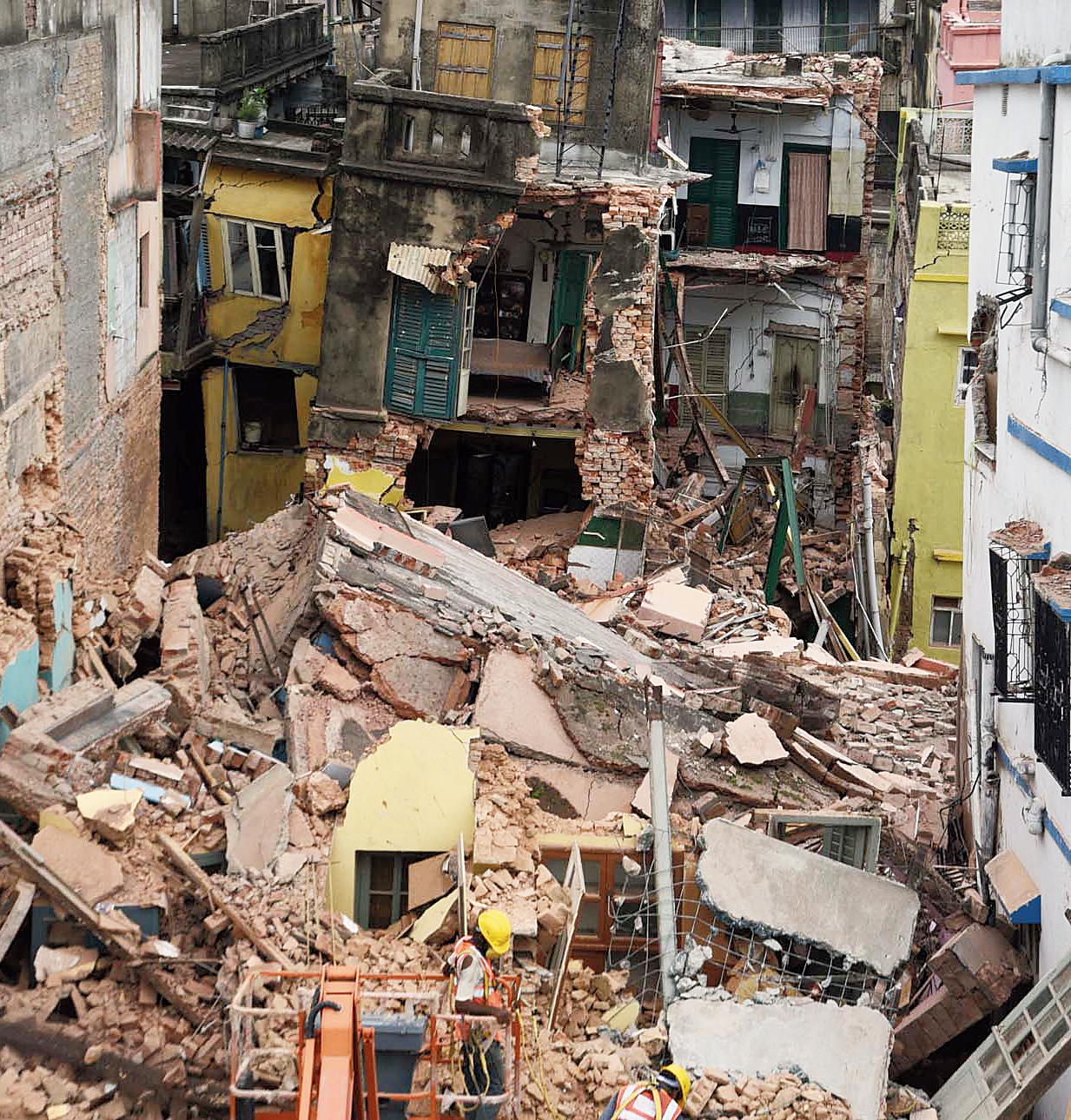 ---
|
Calcutta
|
Published 23.09.19, 08:33 PM
---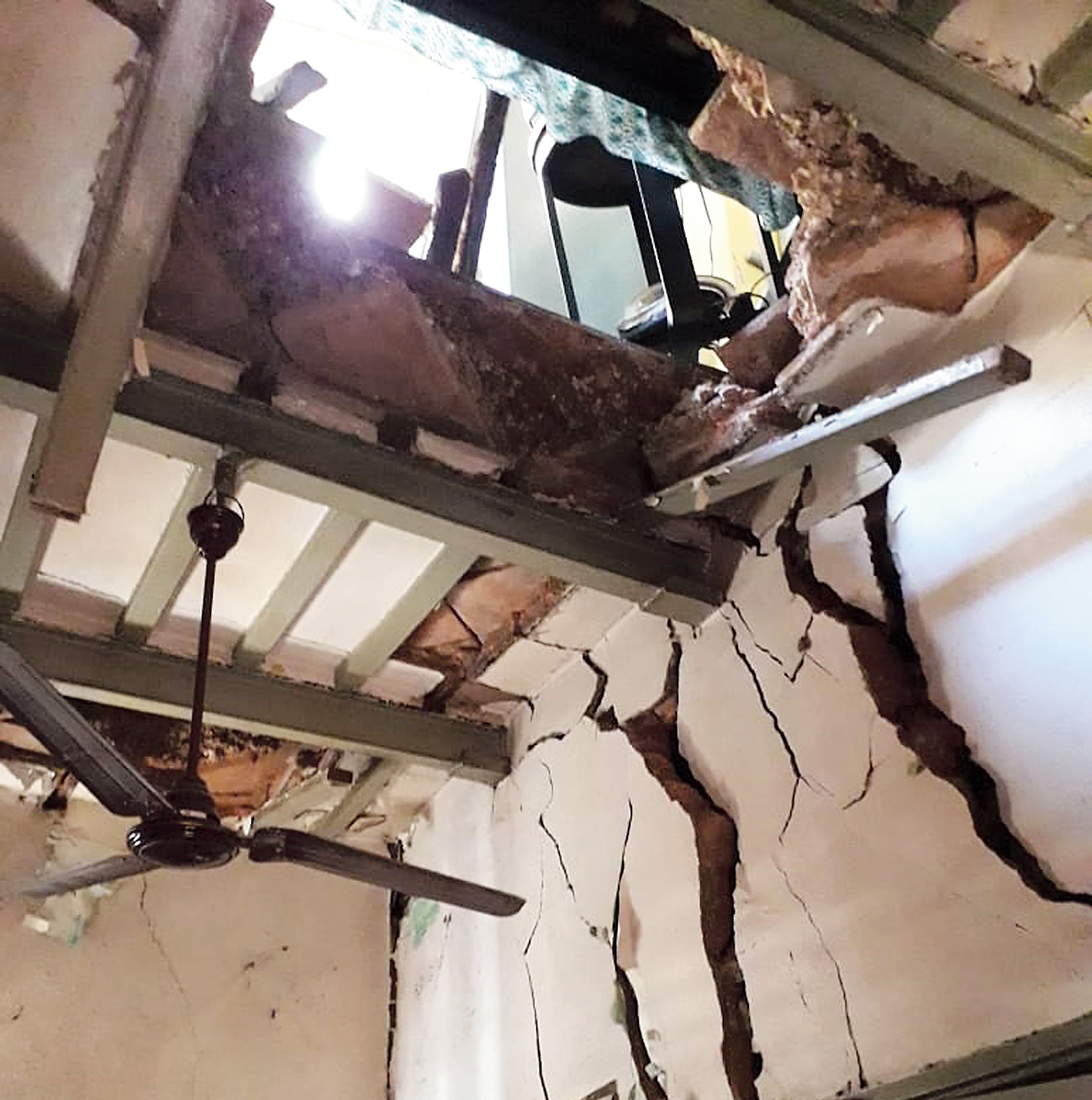 The East-West Metro authorities have prepared a list of 14 buildings whose residents can return home, a Metro official said on Monday.
These buildings have not suffered any damage that can affect their stability, the official said.
The Kolkata Metro Rail Corporation, the implementing agency of East-West Metro, wants residents to return home before Mahalaya (September 28), according to sources.
The 16.5km East-West Metro will connect Sector V in Salt Lake with Howrah Maidan via a stretch under the Hooghly.
On August 31, a tunnel-boring machine hit an aquifer on the East-West Metro route, resulting in a cave-in in the Bowbazar area. Many buildings developed cracks and residents of 68 buildings in Durga Pituri Lane and Syakrapara Lane had to be evacuated and accommodated in hotels.
A KMRC engineer said most of the 14 buildings where residents could return were in "pristine condition" and no repair was needed.
KMRC officials handed over the list to the Calcutta Municipal Corporation on Monday.
"We have prepared a list of 14 buildings where residents can return. The list is based on the recommendations of experts who studied the condition of the buildings," a KMRC official said.
A CMC official confirmed the civic body had received the list. "We have asked them to submit a report of structural engineers, who can assess the strength of a building. If the report of the structural engineers says the 14 buildings are good enough for people to live in, we will give our consent."
The KMRC has sought the building plans of 20 structures — which engineers have felt are beyond repair and have to be demolished — from the civic body.
The civic official said the plans of a few buildings have been found. "Many of these buildings are centuries old. Getting all the approved plans might be difficult," the official said.
Civic engineers will inspect the structures whose plans have been found to check whether they have undergone any change, he said.
On Monday, KMRC officials spoke with residents of a few houses in Gaur De Lane, adjoining Syakrapara Lane, seeking their permission to enter the compounds.
Engineers told the residents that they wanted to revisit these buildings to carry out strengthening work on the foundation as the soil in Syakrapara Lane, where many buildings developed cracks, had "shown signs of further stress".
"Engineers said they wanted to enter the houses once again for further strengthening of the foundation," Somnath Banerjee, a resident of Gaur De Lane, said. "I told them that they had already carried out a similar exercise. They explained it was required again for further protection."
A mix of cement and sodium silicate will be pumped into the foundations of these buildings to prevent further cracks, a KMRC engineer said.
A few buildings in Syakrapara Lane and Durga Pituri Lane, too, have shown fresh cracks. The exercise will help prevent any weakening of the foundations, the engineer said.