Republic Day ire at Daribhit teachers
Asit Iqbal, Ashraful Haque and Sudipta Singha had turned up at the institute for R-Day celebrations after being asked to by the school authorities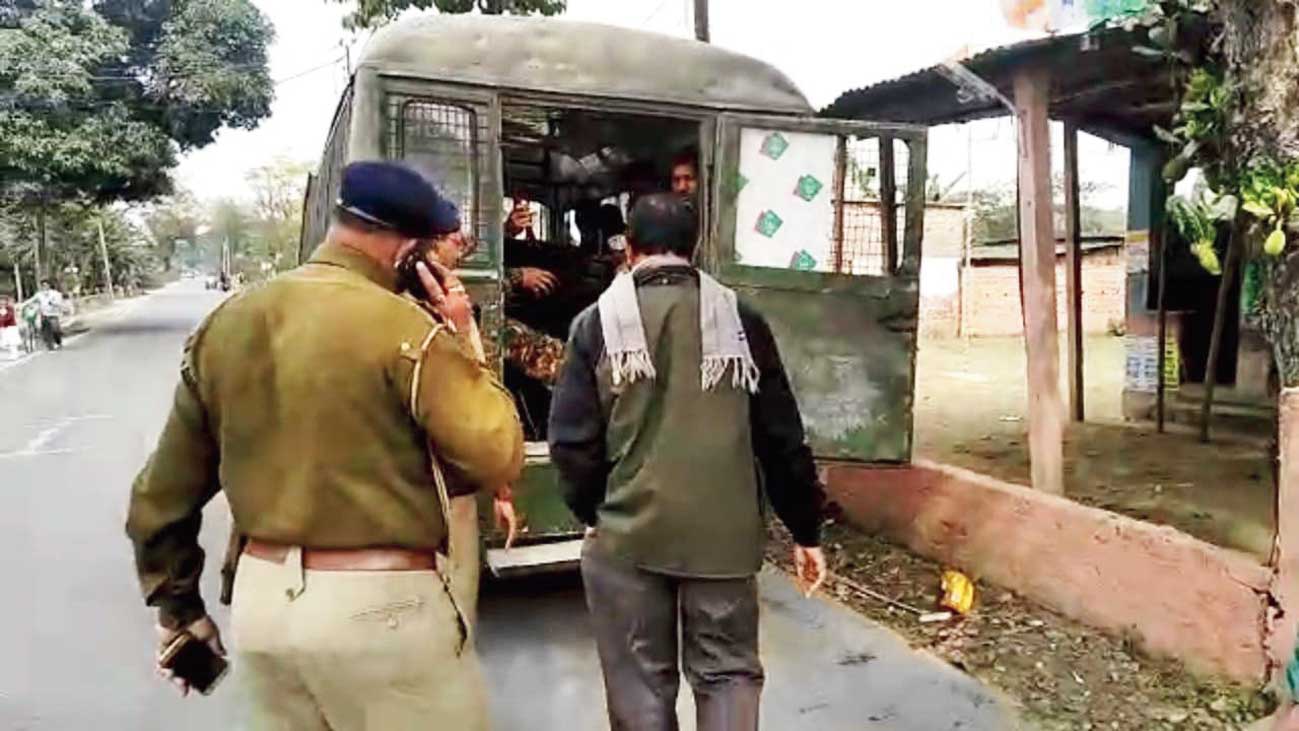 ---
|
Calcutta
|
Published 26.01.19, 09:12 PM
---
Villagers on Saturday confined three teachers of the Daribhit school where a flare-up in September last year had claimed two youths' lives, accusing the trio of "instigating" the trouble and threatening to tie one of them to a tree.
Asit Iqbal, Ashraful Haque and Sudipta Singha had turned up at the institute near Islampur in North Dinajpur for Republic Day celebrations after being asked to by the school authorities. They had been on leave since September when violence had erupted over allegations of faulty teacher postings at the school.
Iqbal and Haque managed to convince the agitators and leave but not Singha, who was kept confined for over two hours by the villagers, some of whom threatened to tie him to a tree, sources said. Singha was later whisked away in a police vehicle.
"The SDO should clarify why these teachers were away for so long if they were not involved in instigating the violence that led to the loss of two lives," said Manju Barman.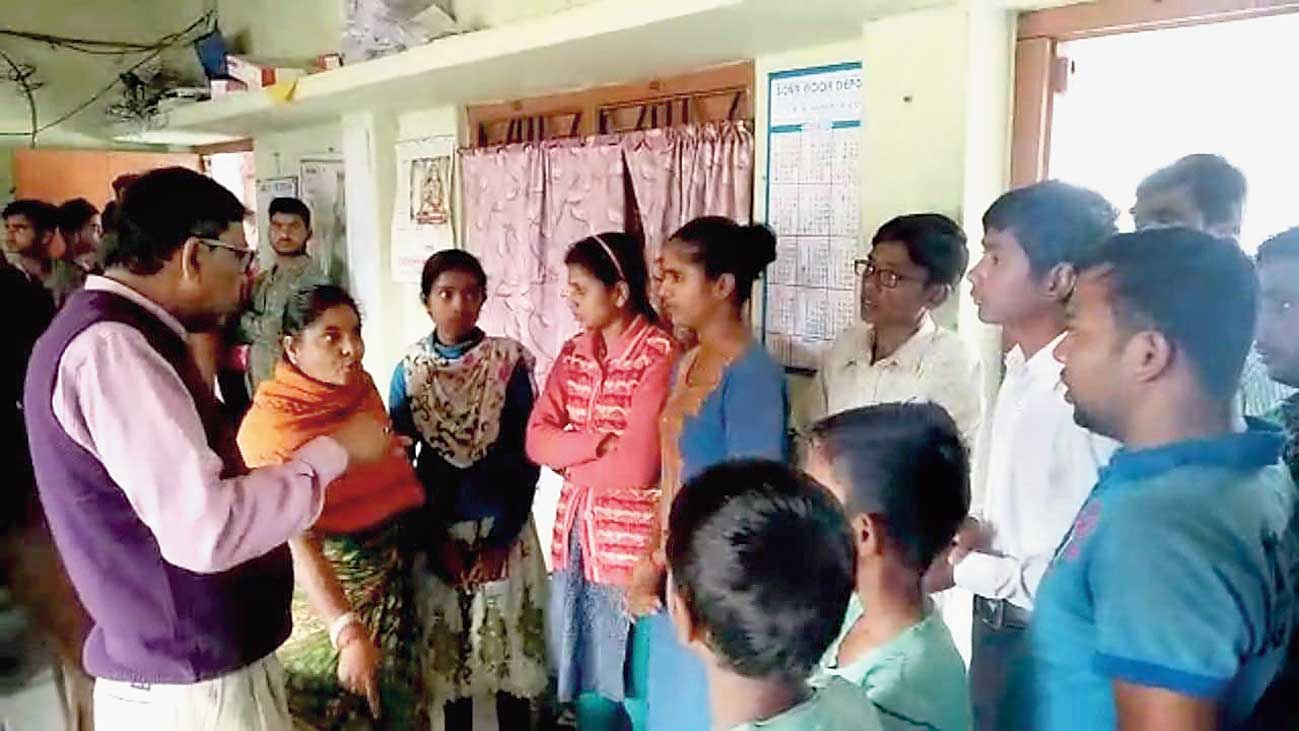 Manju is the mother of Tapash Burman, one of the two youths who died in the September 20 violence when students and locals had clashed with police over teacher recruitments. The other youth who died was Rajesh Sarkar. Both were former students and their families had alleged deaths from police bullets.
"These three (teachers) were responsible for the violence and for the deaths of Tapash and Rajesh. To avoid us, they were on leave for the past four months and the school authorities have not taken any steps against them. We want steps against them," Manju said.
Another villager said the three teachers had been named in the complaints filed by the families of Tapash and Rajesh. "How can they come to the school for Republic Day celebrations?" the villager asked.
Singha said he was on leave for personal reasons and "had no connection with the incident". "I don't know why the villagers are blaming me."
Anil Mondal, the teacher-in-charge, said a report on Saturday's protests had been sent to the education department.
The administration feared fresh protests on Monday. "We will post policemen at the school in plainclothes to keep watch on the situation. We will ensure the teachers, other staff and students remain safe," a police officer said.