Projection of Bengal as a stronghold in the 2021 Assembly polls create fissures in BJP
Questions raised over Mukul Roy's early return from Delhi, where the party's election strategy for 2021 is being discussed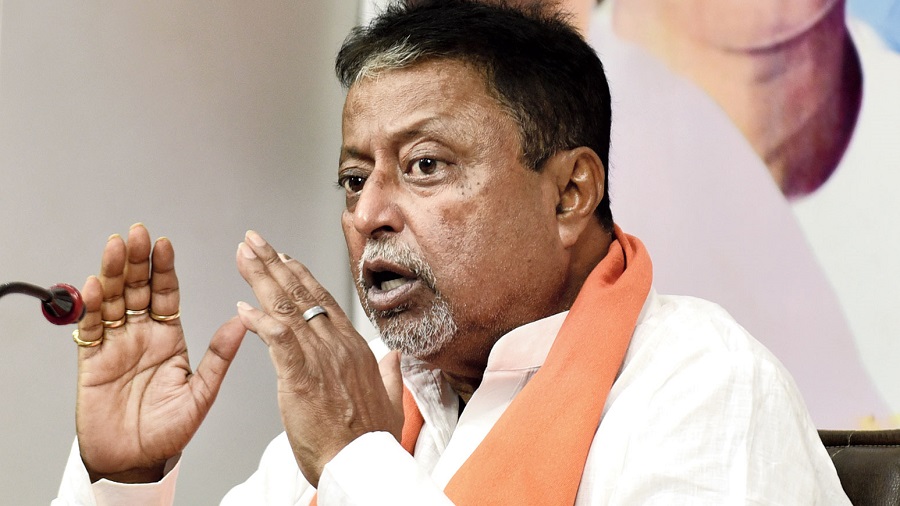 ---
|
Calcutta
|
Published 26.07.20, 02:49 AM
---
Some BJP leaders in Bengal are upset at not being invited to Delhi where the party's polls strategy for the 2021 Assembly polls is being discussed since last Wednesday.
"The sad part is that only a section of leaders have been invited, which means the true picture (in Bengal) may not be presented in front of the leaders (in Delhi)," a BJP source said.
"We have learnt that (things like) 190-plus seats of 294 in Bengal (to be in the BJP's kitty) are being projected in front of the national leaders," the source said.
The BJP leaders in Bengal who did not believe this rosy report were being sidelined and not invited for subsequent meetings, the source said.
Leaders now in Delhi include national secretary and in-charge for Bengal Kaliash Vijayvargiya, co-in-charge Arvind Menon, the party's national joint general secretary Shivprakash, state unit president Dilip Ghosh, national secretary Rahul Sinha, among others.
Till Saturday, representatives from Darjeeling, Cooch Behar, Alipurduar, Jalpaiguri, North and South Dinajpur, Malda, Murshidabad and Nadia — were interviewed by national leaders in Delhi.
On Wednesday, the report was presented in front of the core committee by Shivprakash.
Multiple sources that this correspondent spoke to said that Trinamul turncoat Mukul Roy and some others have reservations with this report. Roy apparently refuted the claims made in the report by saying that the party isn't organisationally strong enough to win the elections.
Roy didn't attend any of the meetings on Thursday and took a flight back to Calcutta on Friday. If the buzz in Bengal BJP is to be believed, Roy came back because his voice of dissent against the rosy picture was not appreciated.
"Even though we have won seven out of the eight Lok Sabha seats in north Bengal, it is a fact that we had not been able to depute election agents in many of the booths," a person close to Roy said.
Though Roy maintained that he came back to undergo an emergency eye operation, sources said that he wasn't invited in subsequent meetings for questioning the rosy picture. "Even before achieving anything, we are in a self-congratulatory mode... And whoever is asking questions about rosy projections is not getting a hearing. This is our biggest weakness," said a source.