Parking extortion across Salt Lake
Fee collection illegal: civic official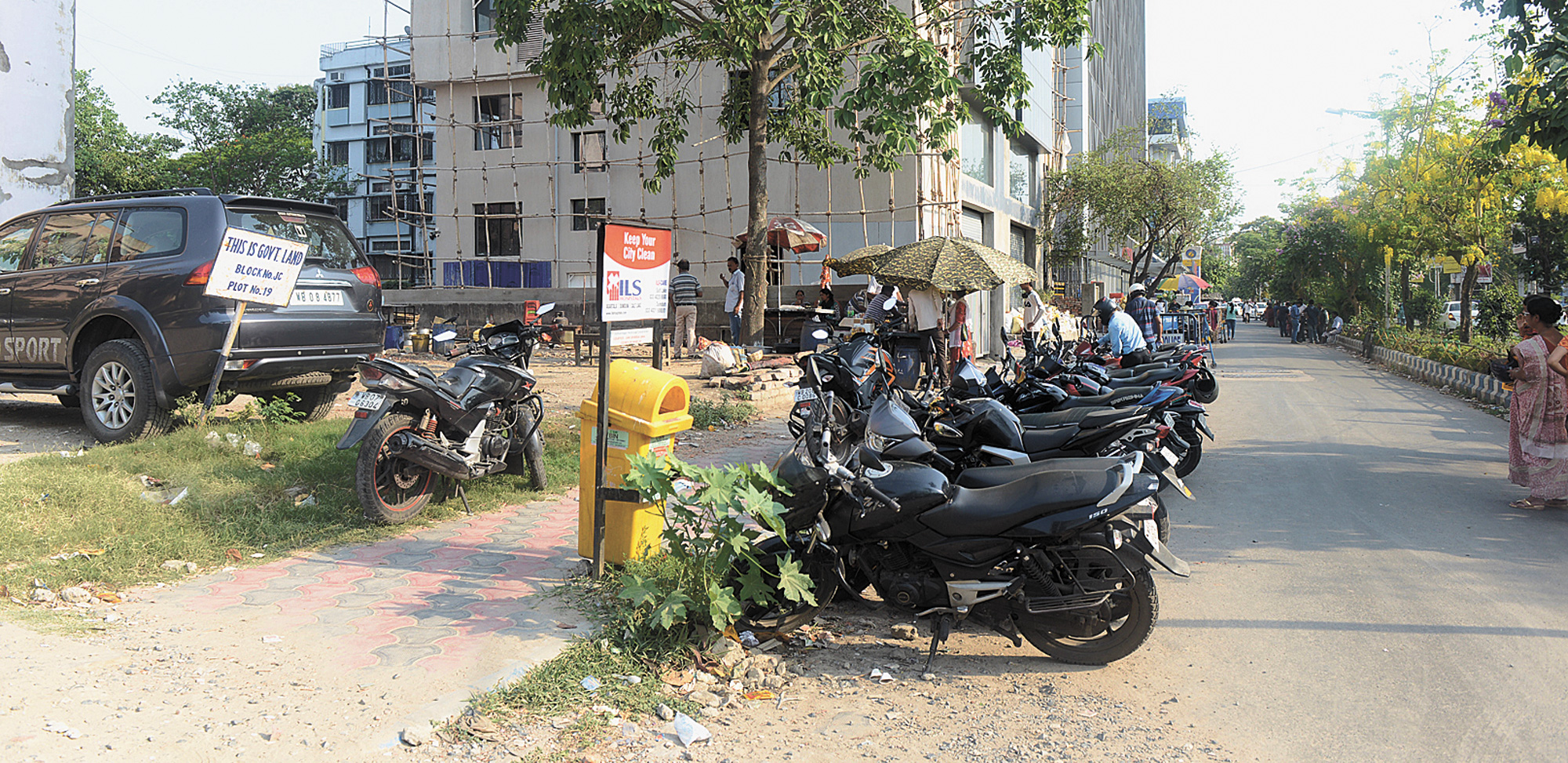 ---
|
Calcutta
|
Published 30.04.19, 08:13 PM
---
Men posing as parking attendants are collecting fees from vehicles parked in lanes and on vacant plots in Salt Lake that are not designated as parking zones, civic officials said.
"These men are not authorised by the Bidhannagar Municipal Corporation to collect parking fees," an official in the civic body said.
"The parking slips the men hand over in exchange of money are fake. We have received several complaints and are probing the matter."
Metro visited two such areas — in JC and IB blocks — on Tuesday and spoke to owners of parked cars and two-wheelers. All of them said men posing as parking attendants were forcing them to cough up money.
"You have to pay Rs 20 an hour if you park here," a man in his 20s said while handing out a yellow slip that had "Bidhannagar Municipality Corporation" printed on it. By "here" the man was referring to a vacant plot adjacent to AMRI Hospitals in JC Block and a lane in front of it.
A board installed on the plot by the urban development department states the property belongs to the government.
The two men who were collecting money from the owners of vehicles parked on the plot failed to show any identity card issued by the civic body, which authorised parking attendants must possess.
They also failed to produce any letter from the corporation authorising them to collect parking fees.
The other "parking lot" this newspaper visited was beside the Big Bazaar outlet in IB Block (in Sector III), near the Eastern Zonal Cultural Centre.
This plot, too, has a board that reads "Construction site for administrative building of environment department. Govt. of West Bengal".
Partha Bhattacharya, a resident of HA Block who at times parks his car on the plot, said the "parking attendants" had been charging Rs 20 an hour.
"The attendants cannot show any identity card or authorisation paper. On weekends they often charge Rs 20 for 30 minutes," he said.
Local councillor Devashis Jana, who is also a mayoral council member of the corporation, said he had received a number of complaints from residents about parking fees being collected illegally.
"I have received several complaints and we are trying to identify the men running the racket," Jana told this newspaper.
Mayor Sabyasachi Dutta, when contacted, said he would look into the matter.
"I was not aware of this. We will look into the problem and take steps," Dutta said.