Panchayat official requests farmer not to burn paddy stubble
Studies have shown that this burning pollutes the air and is considered a major health hazard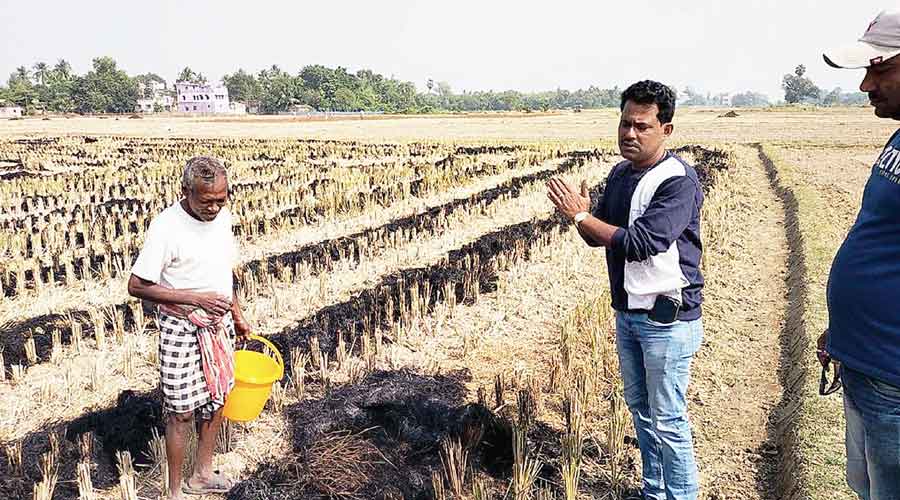 ---
Published 09.11.21, 01:59 AM
|
---
A panchayat official requests a farmer not to burn paddy stubble in East Burdwan's Baikanthapur on Monday.
Paddy stubble usually takes one-and-a-half months to decompose and farmers are not ready to wait that long.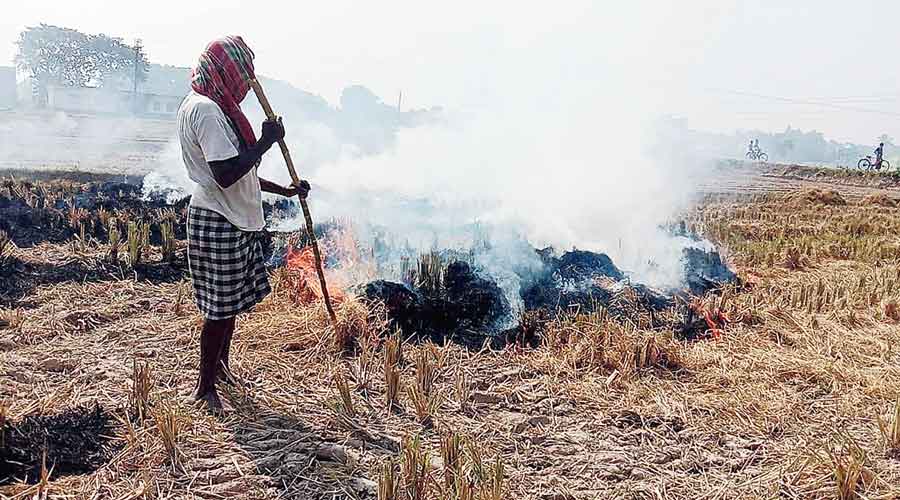 Burning paddy stubble is considered to be a fast and cheap way to prepare fields for the next crop.
However, studies have shown that this burning pollutes the air and is considered a major health hazard.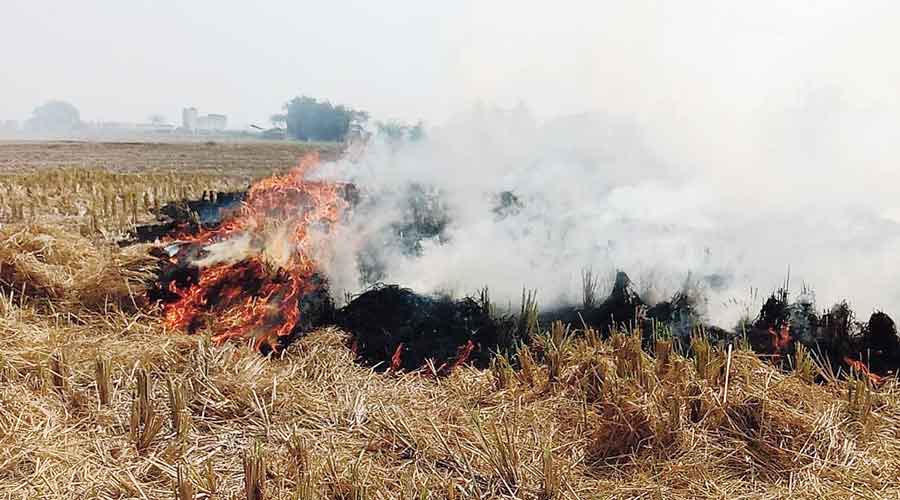 Still, stubble burning is not that rampant in Bengal as it is in the country's northern states.